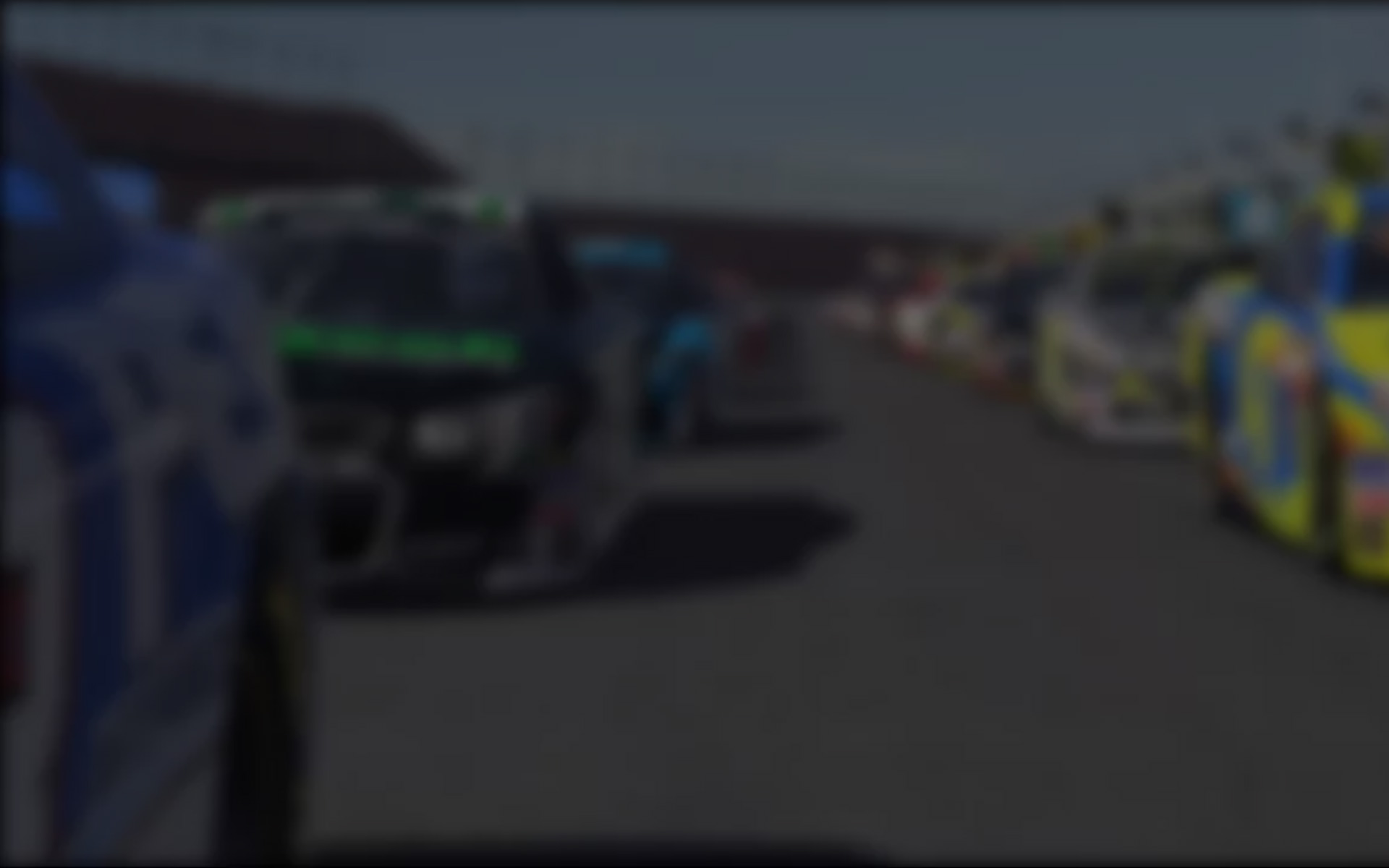 Enzo Bonito, the Italian Team Redline sim racing star, has completely dominated the series ever since he ran his first GT3 race this season. He's been completely untouchable and his stats don't lie: With 18 starts during Season 3, Bonito took 17 wins along with 18 podiums and 18 pole positions. Additionally, out of 399 total GT3 laps he completed throughout the season, he led 386.
To say that the championship came down to the final race of the season at Oulton Park would be misleading. Actually, it'd be a flat-out lie because Bonito didn't even race during Week 12. As a matter of fact, Bonito hasn't raced since Week 10. Knowing he had the points he needed to secure the championship, Bonito basically shouted "Peace!" and walked away. It would be a gamble for any driver but when you've already claimed nothing short of perfection for your eight required races, there's not much more that you can – or need –  do.
Nevertheless, Bonito's strategy paid-off as he comfortably won the Season 3 GT3 Challenge Series championship with 2337 points. As such, he's the third different sim-racer to win in the three different seasons of the GT3 series. His closest rivals, Jörn Jens and William Levesque, were the ones who had the fight on their hands. These two have repeatedly been among the weekly GT3 podium winners and, for them at least, the battle for runner-up truly did come down to the line. By the end of the season, however, Jens bested Levesque by a mere 18 points with Jens taking 2191 points and Levesque taking 2173.
For Week 12, however, it was Finnish sim-racer, Klaus Kivekäs taking top honors. Securing three wins in as many GT3 races, Kivekäs raced the BMW Z4 from pole position in all three starts and ultimately led every lap of all three races. Earning a total of 242 championship points, Kivekäs finished Season 3 in fifth place in the championship.
Taking the second step of the Week 12 podium was Season 2 championship winner, Rens Broekman. Although Broekman didn't bring home a win this week, he still managed to earn 217 championship points in his virtual BMW Z4, which locked him in sixth place on the board for Season 3.
Dave Gelink mounted the final step of the podium for Week 12. Starting in only one GT3 race at Oulton Park, Gelink raced his RUF RT 12R in a Strength of Field (SoF) race of 3826 which saw him start and finish third. Like Broekman, Gelink claimed 217 points to close the season, helping him achieve a solid fourth place finish overall.
With the season complete, below are the Season 3 Champions from divisions 2-10.
Division 2
1-      Simon Grossman
2-      Marcel Fassbender
3-      Ashley Owen
Division 3
1-      Mathias Schoger
2-      Marco Lortz
3-      Salvatore Larne'
Division 4
1-      Hector Balaguer
2-      Philip Malinowski
3-      Radoslaw Bialek
Division 5
1-      Bryce Kendall
2-      Daniel Campo
3-      Stacy King
Division 6
1-      Stefan Krähling
2-      Giovanni Rossi Bassignana
3-      Doug Trueman
Division 7
1-      Claudio Candio
2-      Henry Groß
3-      Randy Lafleur
Division 8
1-      Carl Wicker
2-      Ignacio Rodriguez
3-      Clint Ironside
Division 9
1-      James Speed
2-      Matthias Wiechmann
3-      Valery Vod
Division 10
1-      Mark Wendt
2-      Jeff Rudolph
3-      Bill Williams
The arrival of Season 4 brings with it another new chapter in the GT3 category: the Ford GT GT3. Just as the Season 1 brought the RUF, Season 2 brought the BMW and Season 3 brought a proper balance to all of the cars, Season 4 brings an additional car which ups the manufacturer ante. Indeed, the newly updated (older) car will have to earn its place among the modern sports cars which currently enjoy absolute rule.
Special congratulations are in order to our new GT3 Champion, Enzo Bonito. What he managed to achieve and how he did it are something which is not easily doable. But can he do what has yet to be done and claim back-to-back GT3 Challenge championships? We look forward to finding out as Season 4 awaits!
---
You may also like...
---