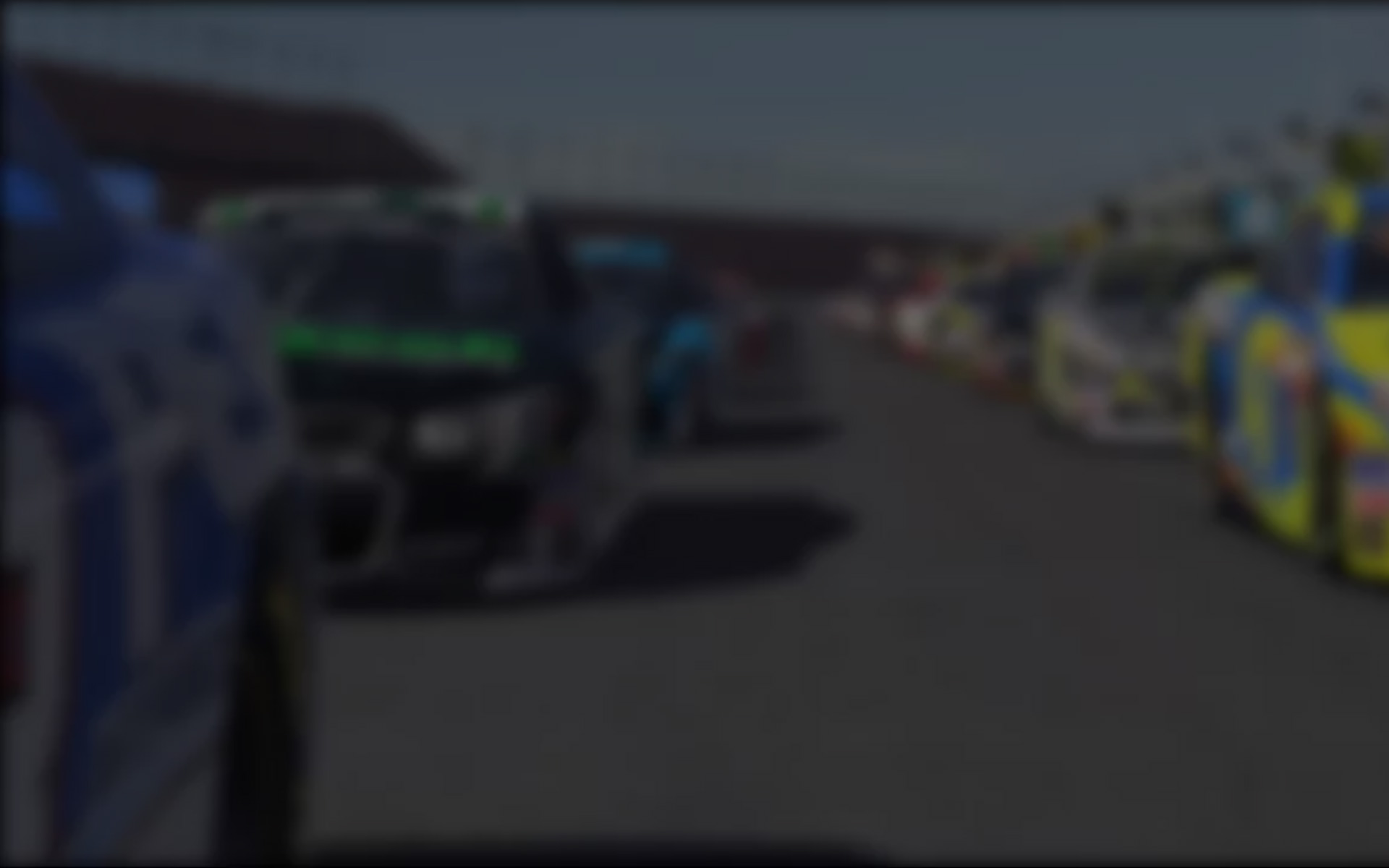 Week 5 of the iRacing.com GT3 Challenge Series got under way at the historic Watkins Glen International in Upstate, NY. With sim-racers from all over the world descending on the flat-out, 3.4 mile road course which consists of varying degrees of elevation, the action was loaded and several pro-level drivers capitalized on their experience. With 1765 different drivers taking part in official races during Week 5, there was only one driver who successfully conquered them all.
Team Redline and Italian driver, Enzo Bonito entered Week 5 as the driver-to-beat as he took pole position in both of the events he entered. Driving the McLaren MP4, Bonito's main points haul came from a monstrous Strength of Field (SoF) race of 4830 which also featured the Season 2 champion, Rens Broekman, who started in eleventh and finished in fifth. Bonito led all but two laps of the race and clenched 309 championship points with the win. Currently sitting in fourth place on the leaderboard, Bonito has the upper hand as he's won all but two of the GT3 races he's entered this season. In fact, his average lap time was almost a half-second faster than the next closest competitor.
Taking the second step on the Week 5 podium is German driver, Jörn Jens. After starting in four separate GT3 races this week, Jens took home a win but came second only to Bonito in the SoF race listed above. No easy feat, however, as Jens started the race in fifth and had to battle past several of iRacing's best GT3 drivers. Sim racing the McLaren as well, Jens (who is also a Pro/DWC level driver like Bonito), claimed 297 championship points and currently sits second on the leaderboard.
The final step of the podium was claimed by Finnish driver, Jesse Nieminen. The only non-McLaren driver on the podium, Nieminen drove his BMW Z4 in three separate online races and took home victory once. Also racing in Bonito's SoF race, Nieminen started in second only to be passed by Jens to finish third. Although Nieminen has only completed three of the five GT3 racing weeks, he currently sits in forty-fourth position with a number of wins to his name thus far in Season 3. Should he choose to compete in the remainder of the schedule, the former Pro/DWC driver will be a force to be reckoned with by the end of the season and a potential championship challenger.
With Week 5 behind us, the iRacing.com GT3 Challenge Series heads to the treacherous Virginia International Raceway (VIR). Racing in the Full Course configuration, this 3.27 mile road course features 17 different turns of varying types and can oftentimes throw even the most skilled drivers off balance.
Looking ahead, Broekman, the Season 2 defending champion, currently resides on top of the leaderboard but only by nine points. Indeed, only ninety-nine points separate the top-five and as we're coming up on the halfway point of Season 3, much sim racing still remains. Although it's still early in the season, predictions are abounding of Broekman's possible back-to-back conquest and of Bonito's imminent challenge to the champion. Much will be decided at VIR but, like all forms of motorsports, it's not over until it's over!
Be sure to follow iRacingNews as we update you on all of the action of the 2014 Season 3 iRacing.com GT3 Challenge Series.
---
You may also like...
---