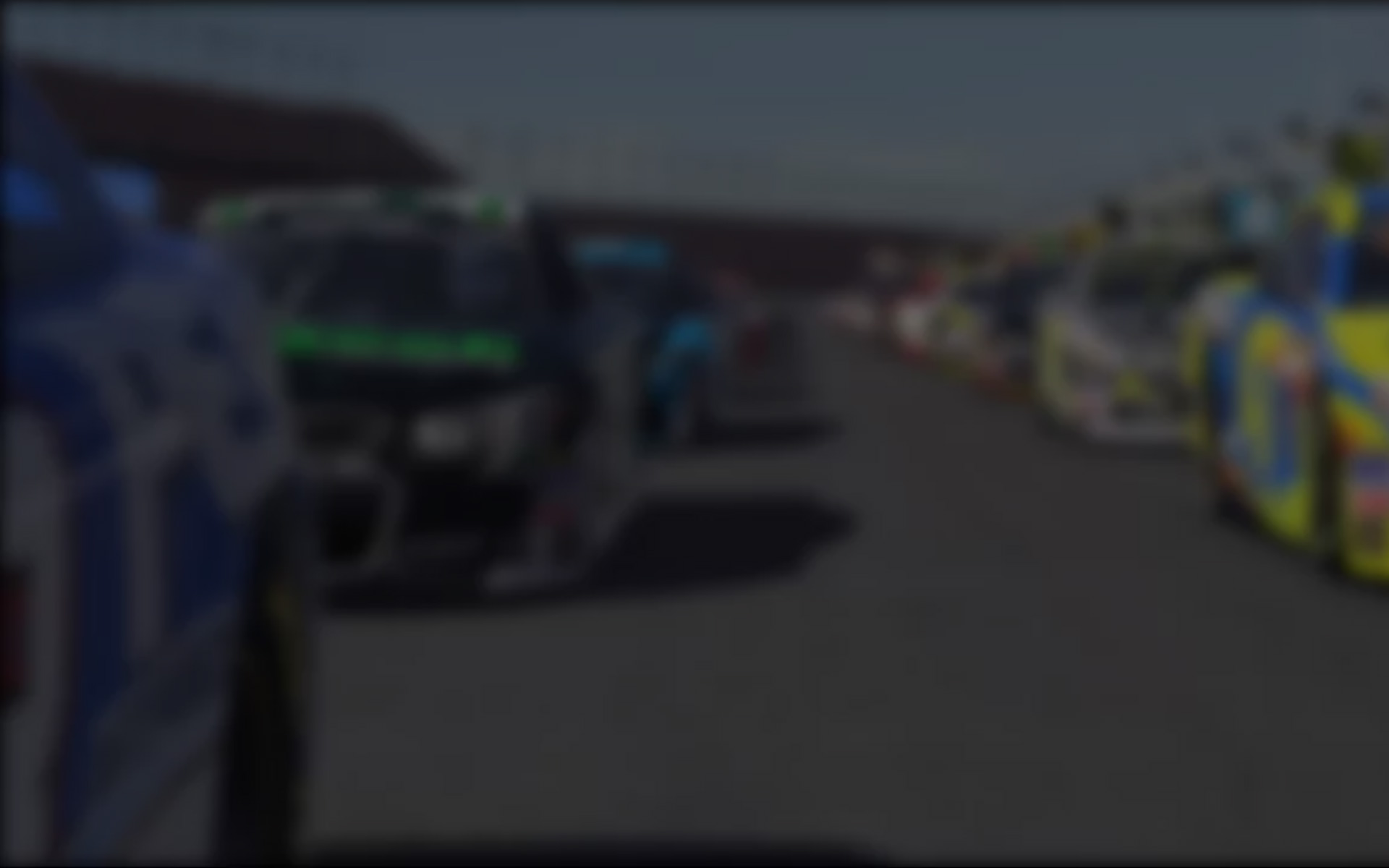 September 18th, 2014 by JaimeB
The iRacing.com GT3 Challenge completed an exciting Week 7 of Season 3 with a visit to the Mid-Ohio Sports Car Course. From all over the world, almost 1,200 different sim-racers manned the controls to their car of choice and took to the track. Although the competition was tough, one driver has consistently faced the challenges from week-to-week and come out on top. That driver is none other than Enzo Bonito of Team Redline.
Racing his McLaren MP4, Bonito raced in a Strength of Field (SoF) event of 4773, started on pole position, led every lap of the 23 lap online race and also set the fastest lap time with a 1:20.091. Earning 304 points towards his championship hopes, Bonito has been steadily moving towards the top of the Season 3 leaderboard with relatively little opposition. In all, Bonito competed in two GT3 events during Week 7 and won them both. The man is on fire.
Taking the second step on the Week 7 podium is Canadian sim-racer, William Levesque. Also in a McLaren, Levesque raced in the SoF event listed above and finished in third with 277 championship points.
It should be noted that Teemu Iivonen of Finland finished the above mentioned SoF race in second position with 290 points. However, as Iivonen completed no less than a dozen (!) different Week 7 GT3 races, his total points for the week averaged out to 254 and he finished in fifth for the week.
Levesque, however, was on the move in that race. Starting in sixth, Levesque got within a half-second of Iivonen (who started fourth) but was still over 11 seconds behind Bonito. Nevertheless, Levesque was only one of two non-Pro/WC licensed drivers in the top-five for that event.
The final step of the Week 7 podium goes to Klaus Kivekäs of Finland. Racing in his BMW Z4, Kivekäs participated in three online GT3 events during Week 7 and achieved victory once. In a separate SoF race (which Bonito also won), Kivekäs finished in second and took away 275 championship points. Additionally, Kivekäs was a little more than a half-second behind Bonito at the end of the race with an average lap time only .03 seconds slower than his rival.
With the Season 3 leaderboard being mixed up as some drivers chose not to race this week, Bonito currently holds the lead. Drivers such as Kivekäs and Rens Broekman, however, will be Bonito's biggest threat as we head towards the final phase of Season 3.
Week 8 of the iRacing.com GT3 Challenge Series takes us to its debut performance at the newly-added Donington Park Racing Circuit. Many GT3 drivers have been preparing for this event and want to be the one who will claim the series' first weekly win at this track. Racing in the Grand Prix Circuit configuration, this 12-turn track features everything a driver loves in a challenging road course: elevation changes, hairpin turns and slippery corners which all stretch out over 2.49 miles of racing surface.
Can Bonito keep the momentum going? Or will Broekman look to reclaim supremacy as the first back-to-back GT3 champion? One thing's for sure: you won't want to miss the Week 8 GT3 sim racing action!
Be sure to follow iRacingNews as we continue our coverage of the iRacing.com GT3 Challenge Series!
---
You may also like...
---