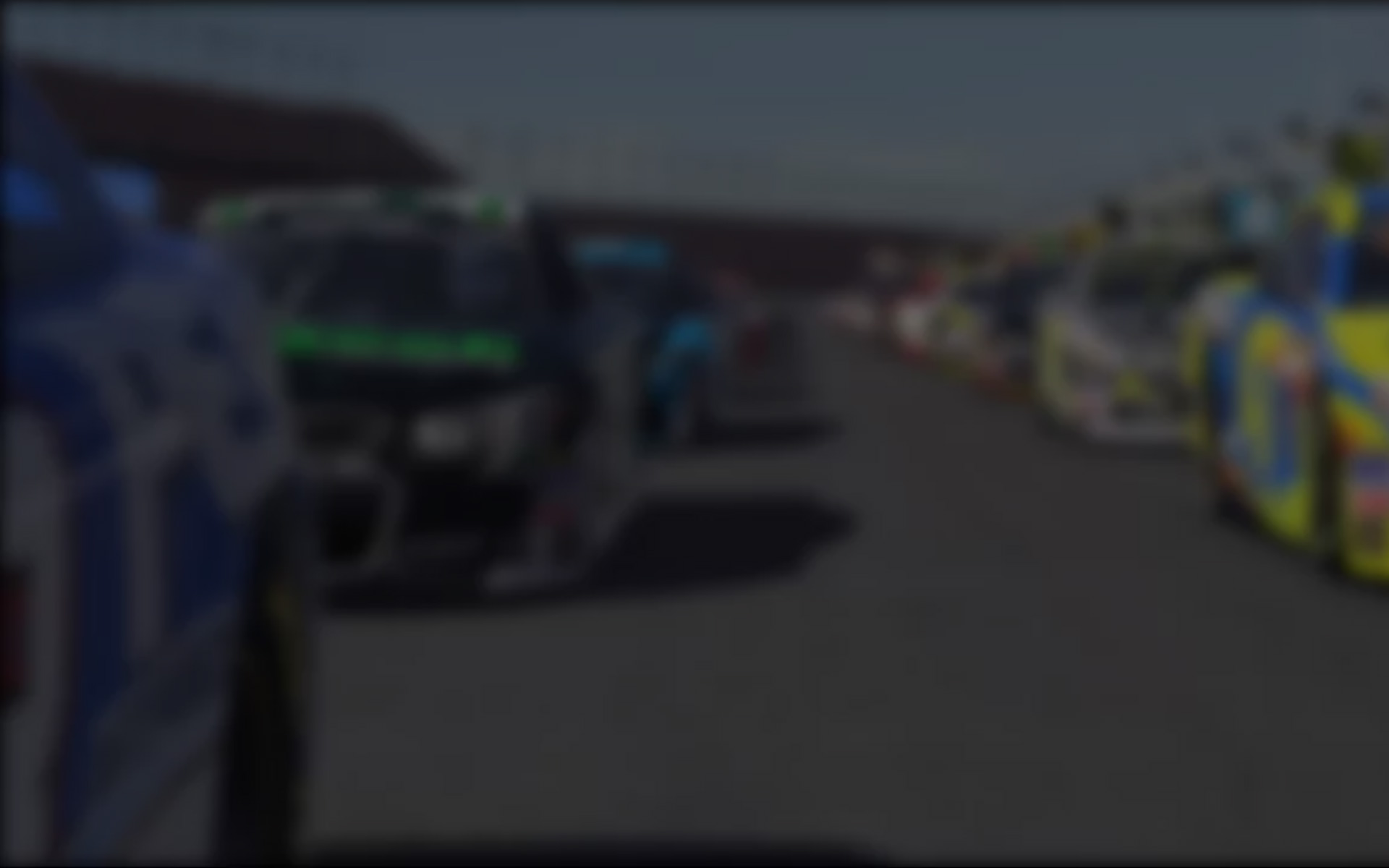 Atlanta Motor Speedway hosted Round Three of the 2012 Season 3 IZOD Indycar Series, with Monday's online race demonstrating that cerebral skill counst as much as driving talent.
25 starters took the green flag with Joe Branch starting tenth.  He won not so much by having the fastest car, but by saving fuel and having luck go his way when some of the drivers who had been in front earlier that evening encountered misfortune.
Branch ran at the tail end of the lead pack in 11th through the first pit stop.  Good in- and out-laps plus penalties to some of the front runners put him in third place.  He gained the lead just prior the only caution of the race on Lap 116, enabling him to not only pit under the yellow flag but retain the lead as well.   This set up a one lap dash to the checkers which saw Branch cross the finish line just .542s clear of Chuck Eisenbarth with Matthew Lambertson right on his tail as the top five took the flag covered by a second.
Top 10:
1) Joe Branch
2) Chuck Eisenbarth
3) Matthew Lambertson
4) Andrew King
5) Erick Davis
6) Brad Sanford
7) Brandon Traino
8] Brian Steven
9) Jeff Yeager
10) Doyle Johnson
Lap Leaders: Jeremy Poole (56) Traino (55) Branch (8) Terry Matthiensen (1)
Lead Changes: 3
Cautions: 1
Notes: 2nd place finisher Eisenbarth and 3rd place Lambertson charged from starting positions 20th and 23rd respectively.
For Wednesday night, 16 drivers started the event as many drivers opted not to run.  Even with a smaller field than Monday's race, there were still many fast drivers taking the challenge.  Eric Vanek proved fastest of all, as his RC Cola liveried-Dallara came home first on the evening ahead of  Brandon Traino by a margin of just 0.051 seconds.
"I didn't have the fastest car, but Atlanta is all about track position."  Eric Vanek
Doyle Johnson led for about the first quarter of the race before pit stops were made under yellow.  Vanek entered in fourth place but exited in the lead.  When the green flag flew again the race went caution-free the rest of the distance necessitating one more pit stop under a green flag.  Vanek stopped on Lap 91, and like Branch in Monday's race, credited a solid in- and out-lap in helping to get him into victory circle.
"I didn't have the fastest car, but Atlanta is all about track position," he explained.  "Brandon tried everything he could to get around me and we had a great last 30 or so laps and it was good clean racing.  I'd like to thank my teammates, it's really starting to pay off."
Top 10:
1) Eric Vanek
2) Brandon Traino
3) Steven Armstrong
4) Doyle Johnson
5) Ron Borden Jr
6) Cary Bettenhausen
7) Willie Watt.
8] Josh Collopy
9) Thad Wilson
10) John Reaney
Lap Leaders: Vanek (86) Johnson (32) Traino (2)
Lead Changes: 3
Cautions: 1
Week Four takes the iRacing.com IZOD IndyCar Series to the hallowed grounds of the Indianapolis Motor Speedway.
---
You may also like...
---