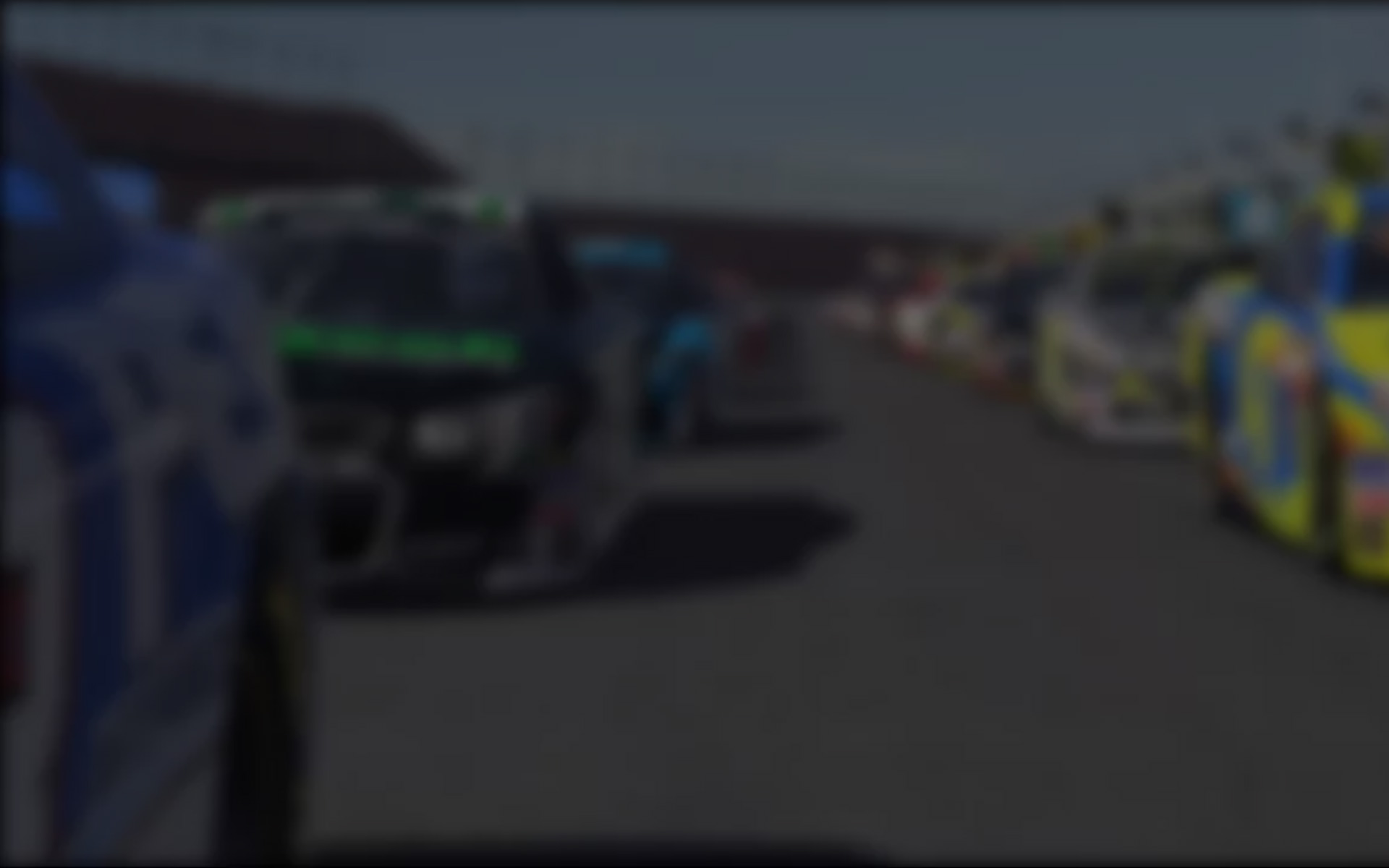 August 21st, 2017 by Dan Ensch
As the top players in the 2017 Apex InfoTech Elite Oval league found themselves suffering various dilemmas Joe Branch found a way to win the Elite 133 at Texas Motor Speedway on August 13th to keep himself in the hunt for a championship.
With two races remaining Branch closed the gap from himself to front runner Tim Holgate down to just 40 points from 78 by out-dueling Andrew Kinsella and Tim Doyle, who finished the grueling race less than half a second behind.
"I tried to be patient," said Branch. "The first stint, I knew I couldn't pass too many people. I tried to draft a lot, sit back, and save fuel. I realized I could go further than most. I tried to play the long game and hope it would come back to me, and it did."
Before a final duel with Kinsella over the last fuel run, Branch had to wait as three top names fell victim to misfortune. Holgate led the first 39 laps but made a costly error by stretching his fuel one lap too many. Holgate overshot his pit as his engine went dead, leaving himstranded outside the box. The crew pushed him back in, but it took nearly 18 laps to get the SMC sim racer re-fired.
Holgate's trouble actually started upon pit entry.
"My engine bobbled on the way in," remembered Holgate. " That screwed up my breaking point a little bit as I was coming down pit lane and I got a penalty. While I was frustrated with that I slightly slid through my pit box."
Brandon Trost, who started the day just 34 points behind Holgate, led the next 24 laps but saw his golden opportunity to catch Tim disappear with an electrical problem that sidelined him for 14 laps. Trost would have to settle for 18th place and a reduction to third in the standings.
Kinsella gridded in sixth alongside Branch, and the two spent almost the entire race within eyesight of each other. The pair battled back and forth through the last 53 laps, with Andrew leading a race high 56. But Branch managed a race-winning pass with just six laps remaining. With Doyle now challenging Kinsella for second, the number-14 Absolute Zero/Powerslide machine couldn't find an opportunity to rebound down the stretch.
"I made just a couple of mistakes there at the end and let Joe get under me one too many times. Other than that the set was really good. I was hoping to be able to hold on at the end once Trost and Holgate had their problems, but I'll take second."
Kinsella stands just 20 points behind Holgate as the Apex InfoTech Elite series heads for the Fallen Heroes 140 at Gateway Motor Sports park on September  10th. Doyle moved to fifth in the standings with his podium finish.  Niles Anders posted his best finish of the year in fourth, while Christian Steele came in fifth. Vinicius Gotardelo, Joe Flanagan, Niall McBride, Andreas Eik, and Bradley Walters rounded out the top 10.
---
You may also like...
---