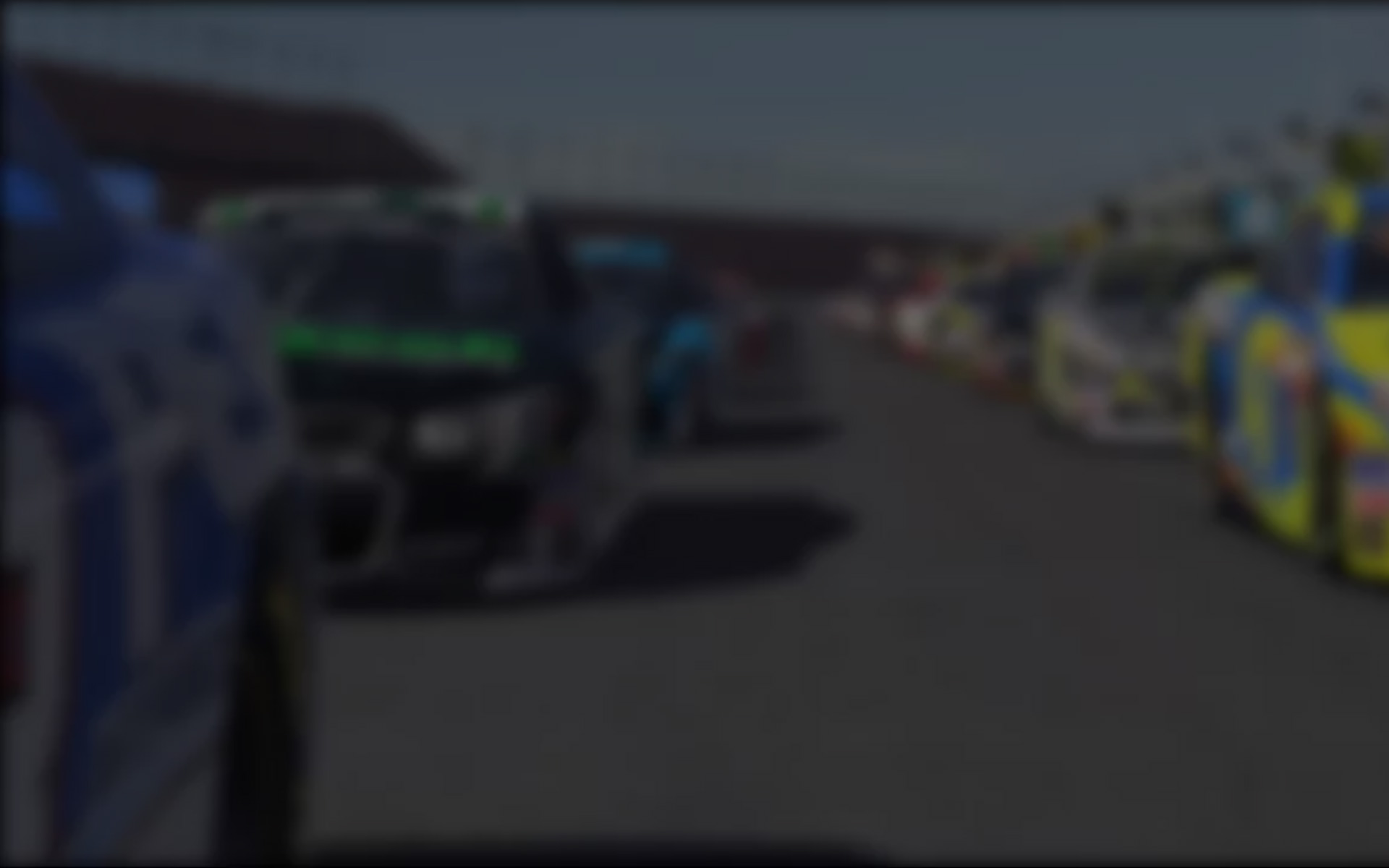 May 9th, 2017 by Paul Slavonik
The 2017 Blancpain GT Series on iRacing has been a mixed bag of sorts for Pure Racing Team (PRT). Although PRT Red managed a sixth place finish in the opening round at Monza, none of the various divisions of PRT managed to finish inside the top-20 during the second round at Brands Hatch.
With a series as tight as Blancpain GT, consistency is king. With that, PRT went into the third round at Silverstone Circuit knowing full well that they needed to get themselves back into the game.
Qualifying
As qualifying for the three-hour endurance race got underway, it was CoRe SimRacing Orange's Frederik Rasmussen who stuck his team's McLaren MP4 on pole position with a time of 1:45.245. The time proved to unbeatable to Justin Brunner of ineX Racing Blue who would start in second. Behind them, VRS Coanda Simsport #1 (who won the race after a brilliant display of strategy last year) took third with JIM Racing Black completing the second row ahead of the Ford GT GT3 of Pure Racing Team Red's Maximillian Benecke who rounded out the top-five.
As the sim racers were completing their pace lap, it was noted that CoRe SimRacing Orange did not take the grid due to technical issues. This gifted pole position to Coanda #1 who were more than happy to assume the lead.
Green Flag
As the green flag waved to start the online race, so too did the local caution flag as a massive pile-up ensued at the start/finish line. Many cars were involved but luckily for the leaders, it all happened behind them.
Coanda made the most of the shuffled order and took off early to lead the race. They would hold on until lap 24 when PRT Red made their move and took over the lead. After that, PRT Red began to run away in their Ford GT as they distanced themselves from the rest of the field.
When it was all over, Ivo Howeller and Maximillian Benecke crossed the line to win Round 3 at Silverstone with nearly a 23-second gap to ineX Racing Red's Mercedes AMG. After starting from seventh, ineX Red's Joni Törmälä and Nathan Schartner were able to fight for a podium finish ahead of VRS Coanda #8. Composed of David Williams and Mitchell deJong, the duo brought their Mercedes home on the final step of the podium after starting in eighth.
Despite their fortunate start, the BMW of Coanda #1 finished in fourth ahead of Heusinkveld CORE Motorsports' Alexander Voß and Nils Koch who completed the top-five.
Others of note were ineX Blue who, after starting in second, fell several spots to finish in sixth. JIM Racing Black finished in eighth after their fourth placed start but the biggest upset of the race came via CoRe SimRacing Orange. Despite snagging pole, their technical issues proved costly as they finished in tenth after starting from the pits.
Standing
Despite an undesirable finish, CoRe SimRacing Orange maintains their lead in the Blancpain GT Series championship with 144 points. However, the ineX Red and Blue teams have moved into second and third with 136 and 135 points respectively. Additionally, two other sister teams – VRS Coanda Simsport #1 and #8 make up fourth and fifth with 132 and 131 respective points. CoRe SimRacing Silver, who was in second position overall last week, has been bumped down to sixth after finishing in 16th at Silverstone.
Teams and drivers now get a bit of a break before Round 4 at Circuit Zolder. With the series now past the halfway point and the top-five only separated by 13 points, the remaining races will all be about consistency and the fabled "big picture" which is the overall championship.
Be sure to tune into iRacingLive for full coverage of the Blancpain GT Series sim racing action at Circuit Zolder on Saturday, May 27 at 9:30 a.m. Eastern (13:30 GMT).
---
You may also like...
---