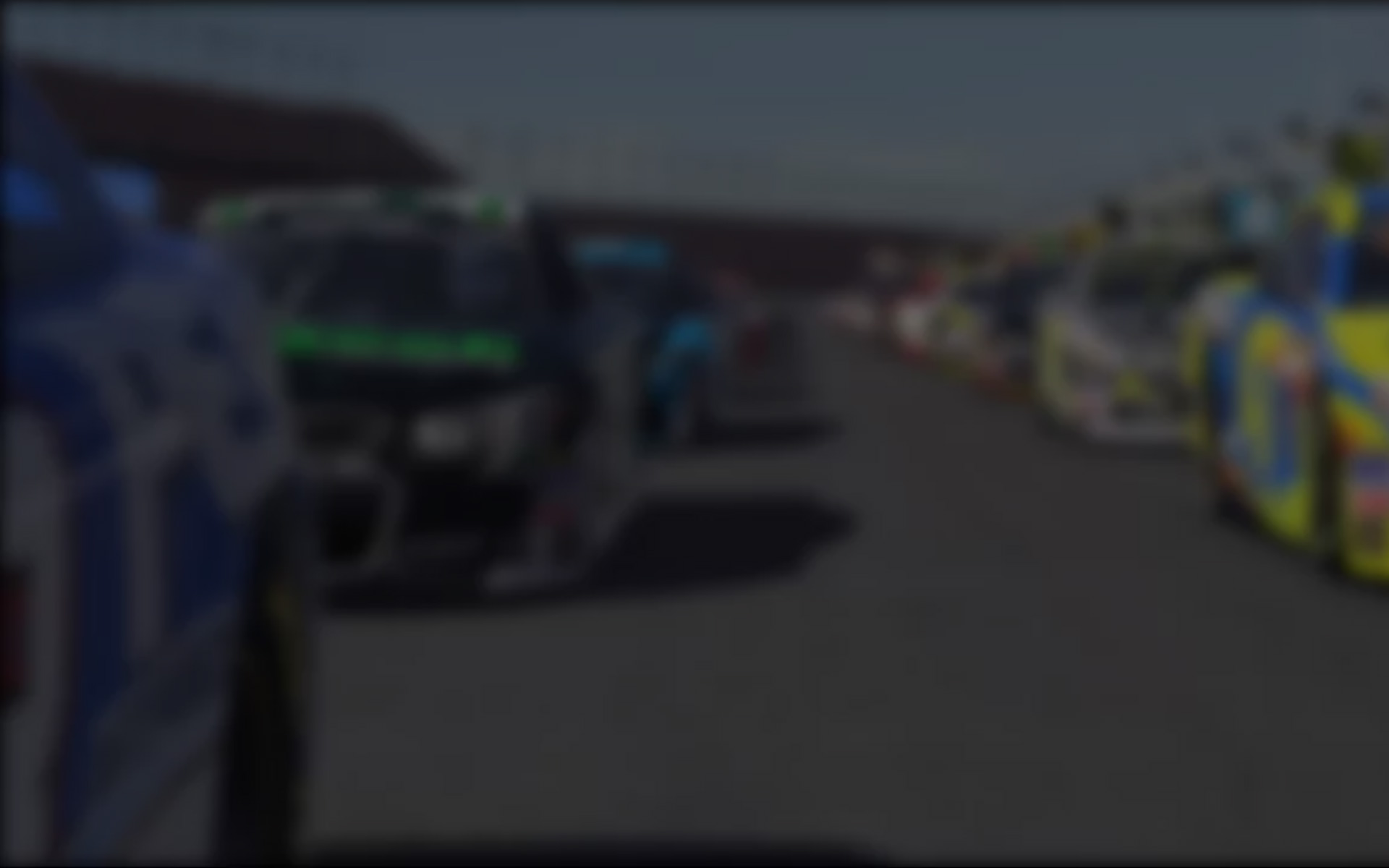 September 12th, 2019 by Staff Report
D1RT's Brennan Rogers wrote his name in the iRacing history books on Monday night, winning the inaugural round of the iRacing USAC World Championship presented by FloRacing. Rogers held off a slider from the hard-charging Zach Leonhardi at the finish in the opening race of the year, which also marked the iRacing World Championship debut of Fairbury American Legion Speedway.
"I'm sweating bullets—I still can't believe it," said Rogers. "That track was like soap on linoleum, but that race was just about minding your P's and Q's and just being smart. I knew (Zach) was going to throw that—he knew he had to do it. If I was in his spot, I wouldn't have had the guts, because I would've ruined it for myself, but he did a good job.
"I straight up lifted, and he checked up as well because he's a smart driver, and he didn't want to wreck me. We made some contact through there, but it worked out, and I couldn't be happier."
"It was pretty crazy," Leonhardi added. "I think if David (Heileman) and me hadn't gotten caught up at the beginning of the race, I probably could've stayed ahead of Brennan and won the thing, but it was awesome. On that restart, I thought I was a little better than him on the top, but we were about dead even. I just started getting comfortable on the last couple of restarts, went up top, took the white flag, and just said 'I've gotta go for it.'"
35 drivers qualified for the USAC season, including a number of familiar faces from other iRacing World Championships. Both Leonhardi, who won the pole for the 30-lap feature, and Alex Bergeron are past iRacing Dirt Oval World Champions, while drivers like Austen Semmelmann, Adam Elby, and James Edens were among a handful of drivers chasing their third World Championship of 2019. The series features a $10,000 purse, with $6,000 going to the winner, as well as two days at the Cory Kruseman Driving Experience.
Each and every driver to hit the track on Wednesday night raced like that prize was on offer immediately, trying to tackle a slippery Fairbury track and start the season off right. A number of top drivers found themselves in the wall at some point during the night, leading to multiple caution flags. Bergeron, one of the most consistent drivers in his other iRacing World Championship appearances this year, made an uncharacteristic mistake by clipping a tractor tire that marked the inside boundary of the track, setting up a restart with two to go and the thrilling finish between Rogers and Leonhardi.
iRacing USAC World Championship presented by FloRacing points are as follows:
Brennan Rogers, 82
Zach Leonhardi, 81
David Heileman, 72
Adam Elby, 67
Cole Cabre, 65
Trey Schmidt, 61
Aiden Purdue, 61
Joel Berkley, 58
James Edens, 52
Austen Semmelmann, 46
The second round of the iRacing USAC World Championship presented by FloRacing season takes the series to Kokomo Speedway on September 18. As always, the action can be seen on the iRacing eSports Network on Facebook, Twitch, and YouTube, as well as on FloRacing.tv.
---
You may also like...
---