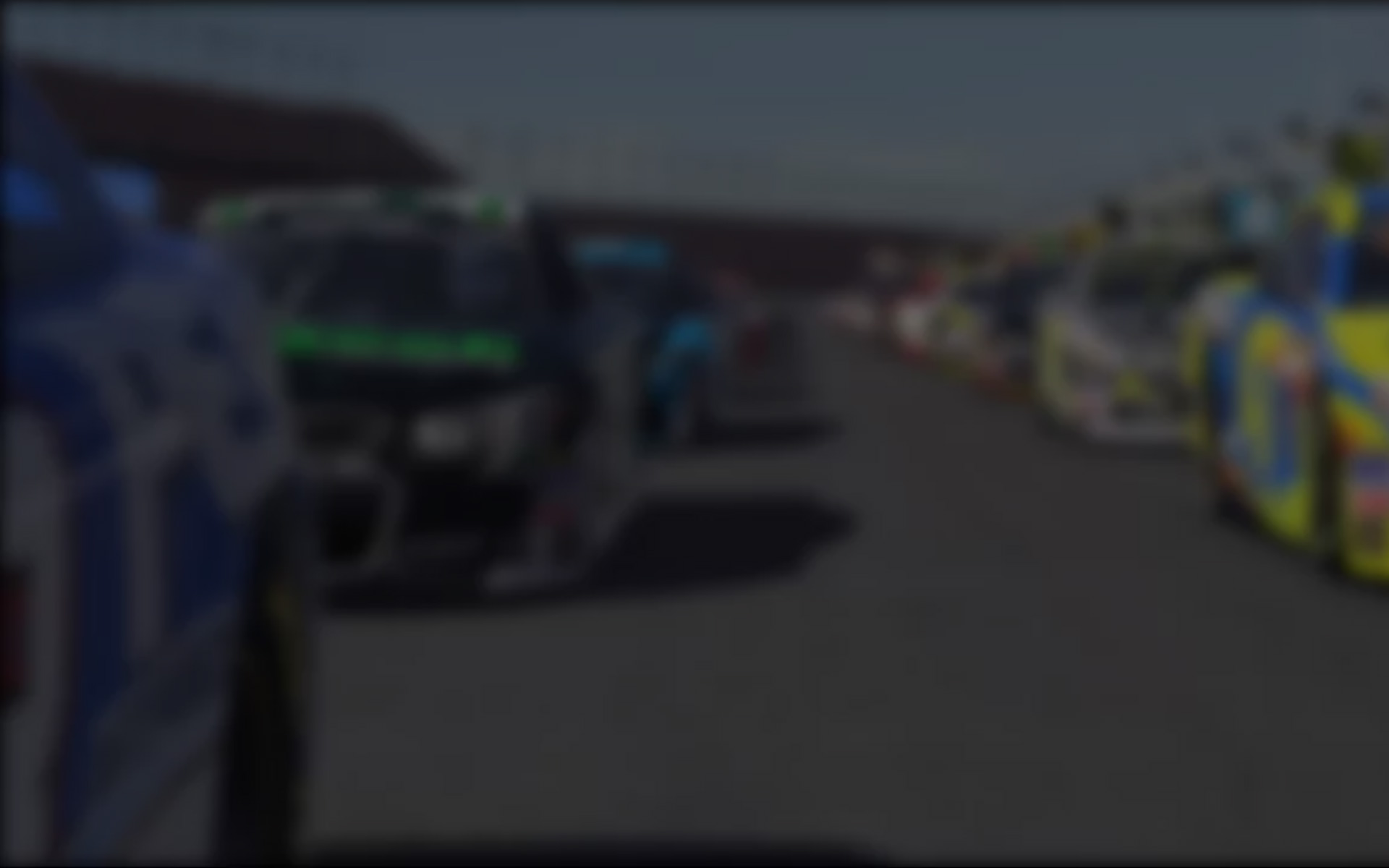 The weeks have flown by in the second ever iRacing.com RUF Cup season, and one thing has become abundantly clear: Rens Broekman (Benelux) has been nothing short of impressive. This does not mean he hasn't had stiff competition; rather he has capitalized on all of his opportunities and has been rewarded with an impressive points lead. The last two weeks of sim racing have seen tons of competition, with the RUF Cup paying its first visit to Lime Rock Park before heading to Circuit Zolder, which also served as the eighth race last season.
Most road racers on iRacing are very familiar with Lime Rock, which sees action in a wide variety of classes on the service. The 2.462 kilometer (1.53 mile) circuit, locatedin northwestern Connecticut, opened in 1957 and has seen plenty of racing in its nearly sixty years of existence, most recently hosting the American Le Mans Series and Rolex Sports Car Series among other sports car events. Lime Rock may only have seven turns, but those turns pose challenges, with the slower, snaking section from turns one through four leading to the faster uphill, curving right handed fifth turn.
Matt Bussa (Illinois) led the way in qualifying at Lime Rock, as he clocked in with a lap of 50.759 seconds around the Connecticut road course. Bussa, a NASCAR PEAK Antifreeze Series competitor, is no stranger to being lightning-quick on road courses, but is a newcomer to the RUF Cup. Laszlo Kotrocz (UK and I) qualified second, about a half-tenth off Bussa. Iraklis Alexios Mathiopoulos (International) was third, followed by Aleksi Elomaa (Finland) and Jason Lisner (Virginias). None of these drivers, however, were able to capture the most points on the week. That honor went to Anthony Kernich (Australia/NZ), who added 156 markers to his season-long tally in a win that almost eluded him. Kernich lost the lead on the third lap of the race to Oswald Thomas' benefit, but Thomas (Florida) found himself in the grass with nine laps remaining, which was all Kernich needed to regain the lead and capture the victory.
For the eighth week of competition, the RUF Cup field headed to the former home of the Belgian Grand Prix: Circuit Zolder. The 4.01 kilometer (2.49 mile) racetrack takes an interesting rhythm as the high speed course contains three chicanes which demand precise driving. Rens Broekman was noticeably absent at Lime Rock, but he made his presence known at Zolder with a dominating four wins in four starts, netting 186 points in his most impressive race. Broekman was nearly flawless for all seventeen laps as he inched away from Markus Johansson (Scandinavia) and Daniel Quattropani (Hispanoamérica). The only thing Broekman wasn't able to win at Zolder was the pole, as David Sigacev took the honors with his 91.128 second lap, which was an incredible .37s faster than Broekman.
As the RUF Cup enters its ninth week of online racing, drop weeks are officially now in play, with drivers' best eight weeks being used to tabulate the final standings. No matter which way the points are counted, however, Broekman appears to be the man to beat. He currently holds a 132-point lead over Quattropani, but as last season showed, things can change in a hurry in the closing weeks. Tim Claessens (Benelux), Kristof Kerekes (Central-Eastern Europe), Fernando Oetterer (Brazil), and Anthony Kernich are all within striking distance. Next on the schedule is Okayama International Circuit, marking the RUF Cup's first trip to Japan, where Broekman will look to continue his impressive hot streak.
---
You may also like...
---