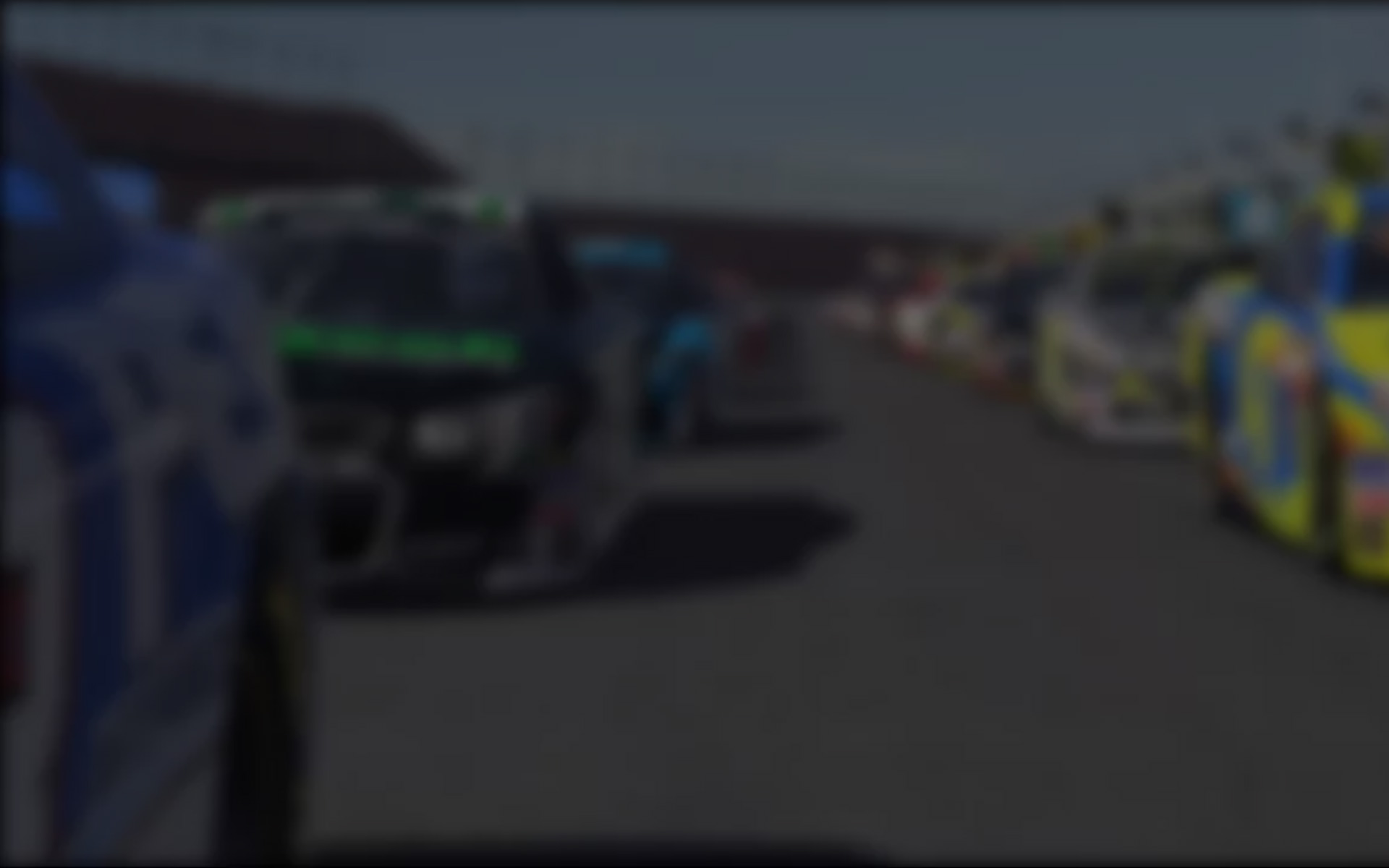 Tyler D Hudson has set fire to the NASCAR iRacing.com Class B Series so far this season.  As the series headed to the Homestead-Miami Speedway in southern Florida, Hudson looked to continue his dominance and widen the gap to second place in the overall point's standings.  In total, 773 sim racers took the green flag with 212 iRacers posting qualifying times.
The high Strength of Field race was won by Justin Brooks (Carolina), who took the checkered flag 5.193 seconds over Richard Dusett (New England) in a caution-free race.  5.327 seconds back in third would be Carolina Club member, David Cater, with Thomas David (Mid-South) and Armando Vargas (California) rounding- out the top five.
"The car felt awesome . . . I could put the car anywhere it wanted to go."  — Justin Brooks
"The car felt awesome, it started off a little tight in the run and freed up as the tires got heat in them," Brooks said after Friday night's win. "I could put the car anywhere it wanted to go, whether it was high, low, it'd run great there. So the setup was what I needed it to be, it gave me the chance to run away from the field, and that's what I did."
Championship leader Hudson came home eighth on Friday night, not his typical showing in the series.  Hudson however still holds the championship lead over Brandon Jerrell (Atlantic) with a 63 point advantage.  Cater sits third 108 points out of the lead with Matthew Wright2 (New York) and Richard Dusett completing the top five after three weeks of online racing.
Brooks was the fastest qualifier for the week with a fast time of 31.085s to edge Ryan Luza (Texas) (31.110s) and Armando Vargas (31.123s).  With a time of 31.142sm Cater sat fourth for the week, followed by Thomas Davis (Mid-South) with a 31.148 second lap.
Brooks also led the series in championship points at Homestead, with 306 gained with his win on Friday night.  Patrick Davis (Michigan), TA Burton (Australia/NZ) and Dirk A Kalinowski (DE-AT-CH) had the most starts with 17.  Kalinowski also had the most wins (13) and the most laps led (1401).
Week Four of the NiCBS heads to the Mid-West and the Iowa Speedway in Newton, IA. As the series heads to its first short track of the season, can Hudson rebound from a poor performance in South Florida?  Can Jerrell or Cater make-up any ground at the short track?  We'll find out in just a week's time as they all do battle on the Hawkeye State.
---
You may also like...
---