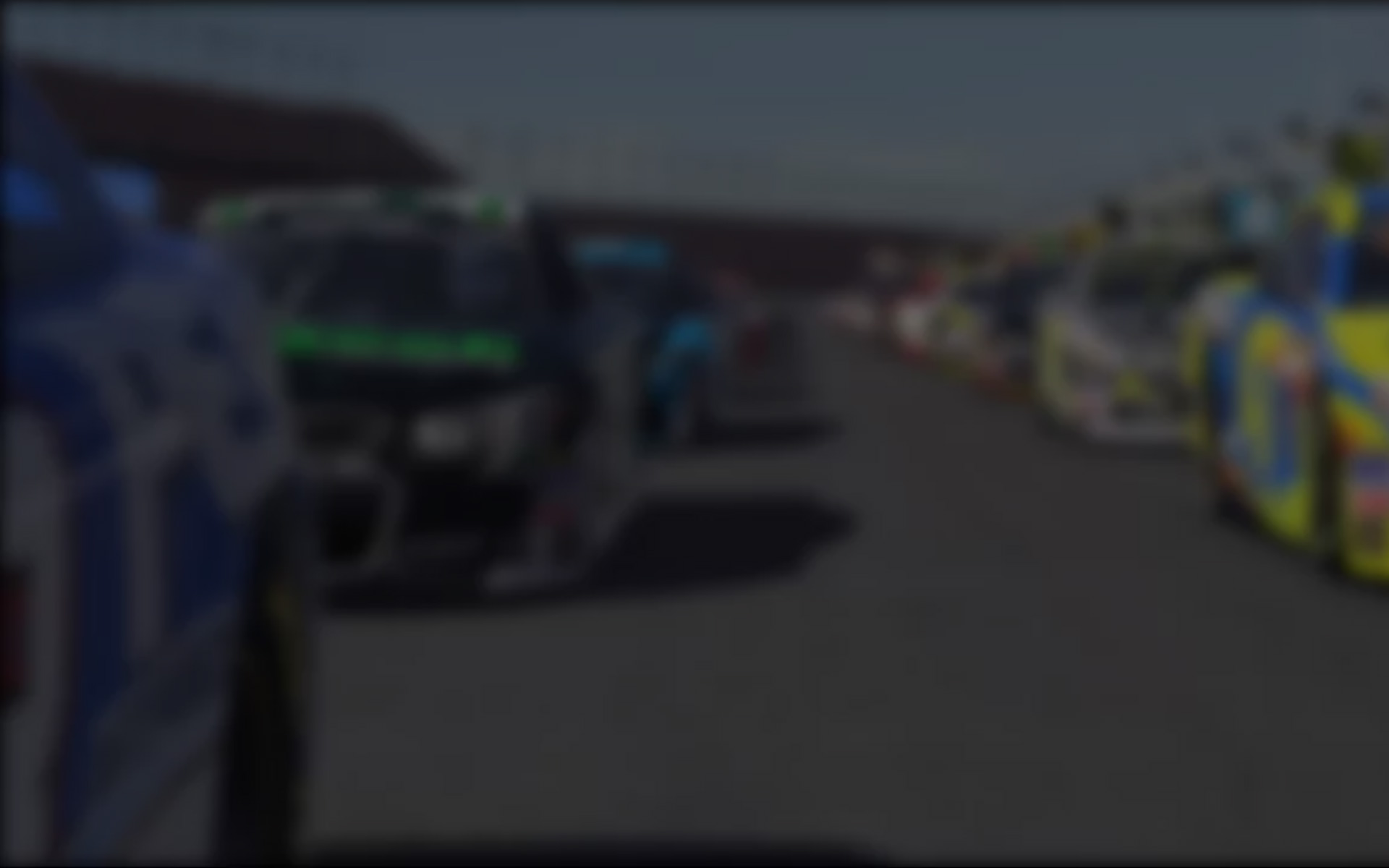 Bristol Motor Speedway was the site of racing for Week Four of the season. Sim racers raced under the lights of the high banked half mile track located in Bristol, Tennessee. Drivers looked to net as many points as they can in an effort to knock off previous series champion Jared Crawford (Michigan). During the week, 605 drivers attempted a race while 191 drivers attempted at least one lap in qualifying.
"Just want to start off by saying great race everyone!" – Justin Brooks
Friday's SoF race had 22 drivers and paid 294 points to win. When it was all said and done, Justin Brooks (Carolina) was on top after starting the race in the second position.  Brooks took the lead for the first time on lap 16 and never looked back in route to a half second victory over Danny Hansen (Midwest).
"Just want to start off by saying great race everyone! Expected more cautions but seemed to be pretty good for Bristol!" said Brooks after the race. "Thanks to Jason Lofing, Michael Conti and everyone at JScho Motorsports for the awesome chassis/setup this week. Wasn't planning on racing but I tried JLo's setup out an hour before the race and loved it, so decided to race."
Brooks led 96 laps in the race while Hanson led ten. For his second place finish, Hansen received 280 points. Devan Hall (Georgia) finished in the third position followed by Chris Seymour (Western Canada) in fourth. For their efforts, Hall and Seymour received 266 and 252 points respectively. Rounding out the Top Five was Aleksi Elomaa (Finland). Elomaa received 238 points for his fifth place finish. The race had seven cautions for 35 laps and seven lead changes among three drivers. Greg McKinney was the only other driver to lead laps after starting on the pole and leading 14 laps.
Click here to watch broadcast. 
After four weeks of the season, Jon Adams (Georgia) maintains the point's lead after not racing at Bristol. Adams has 951 points. Seymour sits in the second position in the season standings after a decent week at Bristol. Seymour has 881 points and now trails Adams by 70 points. Brandon Buie (Atlantic) sits in the third position after Week Four. Buie has 838 points and trails Adams by 113 points. Matthew Wright (New York) is in the fourth position in the points while Richard Dusett (New England) rounds out the Top Five. Wright has 772 points while Dusett has 769 points, just three points out of fourth.
Fastest qualifying time of the week belonged to NiSWC driver Michael Conti (New Jersey) with a 14.641 second lap. Chad Pruitt (Mid-South) had the second fastest lap of the week after turning a 14.669 second lap around the half mile track. McKinney was third on the qualifying charts with a 14.688 while Brooks was fourth with a 14.710 second lap. Joshua Chin (Florida) rounded out the Top Five in qualifying after turning a 14.721 second lap.
After four weeks of the season, Adams still maintains the points lead even after missing a week. With Adams not able to compete the entire season, it opens the door for new drivers to make their way to the top and those drivers look to be Chris Seymour and Brandon Buie. Who else will make their way to the top? Find out next week at InRacingNews!
---
You may also like...
---