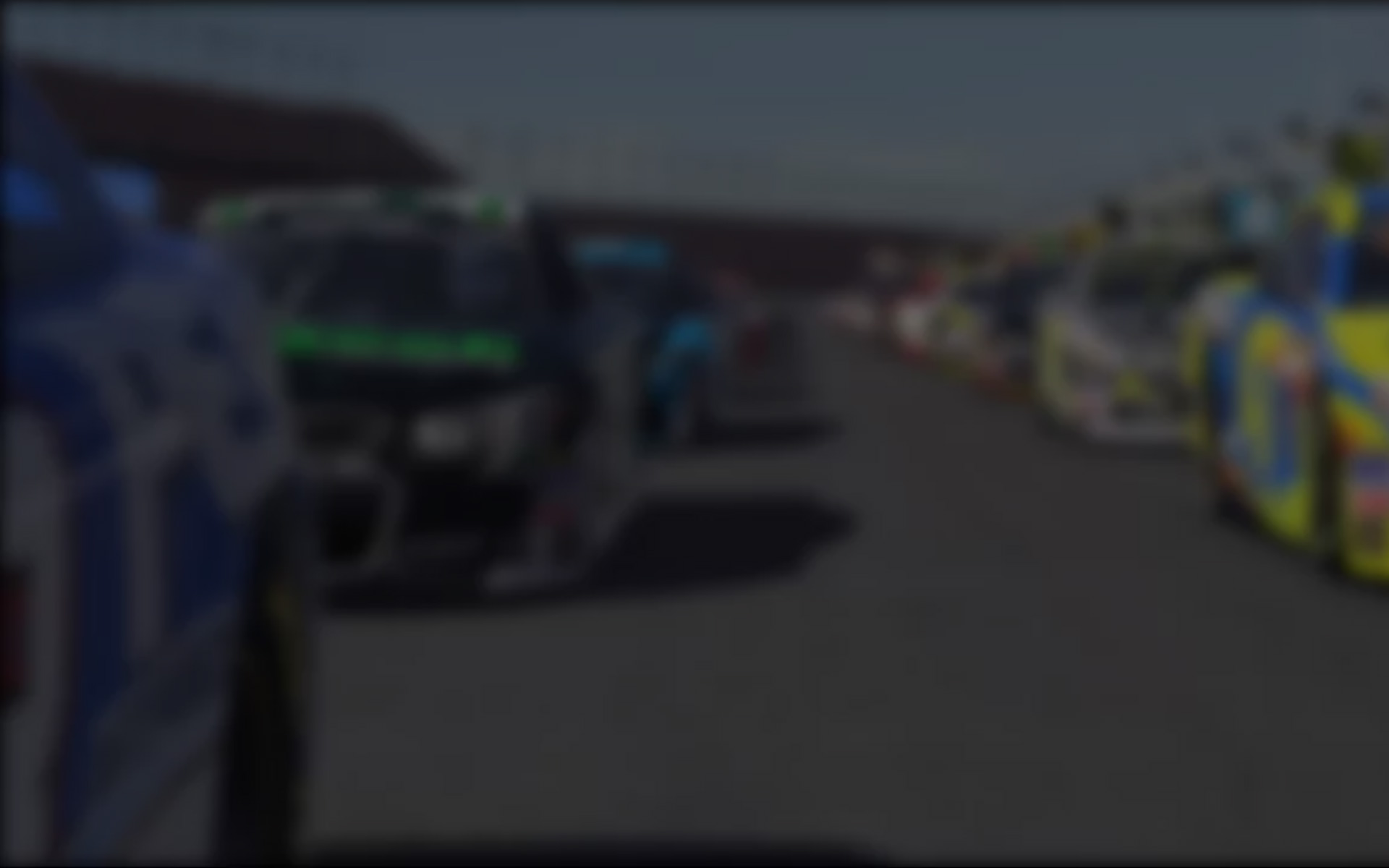 Joey Brown came up clutch in the pits and on the track at Kentucky Speedway on Tuesday night en route to his first victory this season in the NASCAR PEAK Antifreeze Series Powered by iRacing.com. Brown, who had hung around the front all night, made a gutsy two-tire call during the final round of pit stops with 16 laps remaining which put him in front of Ray Alfalla, Chad Laughton, and Nick Ottinger, all of whom appeared to have stronger cars.
While Brown's strategy got him out in front of the fastest cars, Jake Stergios had his own plan to potentially steal the win. Stergios chose to forgo pit road entirely, hoping his old tires would get more caution periods to cool down.
When the race restarted on Lap 154, Stergios' strategy appeared to immediately pay off as a crash in Turn One involving Ottinger, Michael Conti and Brandon Hauff brought the yellow and the pace car back out. The crash spelled the end of the night for Conti, who entered the evening as the series points leader and exited the virtual Bluegrass State with a thirty-second place finish.
The race restarted with nine laps remaining and this time the field got through the first corner cleanly, allowing Brown to make his move on Stergios. Brown's fresh right side tires completely overmatched Stergios, who relinquished the lead entering Turn 3. It was not clear sailing for Brown though as Alfalla got around Stergios as well and was in hot pursuit of the lead with four fresh tires.
Just when it looked like Brown was done, Alfalla came under attack from Justin Bolton and Kenny Humpe. This enabled Brown to edge away before another caution bunched the field back together and set up a decisive one lap shootout.
Brown knew he needed a perfect restart due to his tire disadvantage and he delivered, gapping Humpe by a car length by the time the drivers crossed the start-finish line to take the green and white flags. Humpe gave it everything he had but fell just short of picking up his second win of the season. Bolton finished third ahead of Alfalla and Adam Gilliland rounded-out the top five.
On a night where most of the field struggled with handling problems on Kentucky's bumpy surface, Alfalla and Laughton showed extremely impressive pace only to be bitten by strategy at the end. Still, both could hold their heads high at the end of the night, especially Alfalla who has struggled with his pace thus far in 2014 and is still looking to find victory lane.
Conti's poor finish, combined with Laughton's eighth place run made for a major swing in the series standings. Laughton now leads the championship by six points over Conti, with Ottinger a further six points behind after limping home twenty-eighth last night. Alfalla, despite his struggles by his lofty standards, is fourth and Stergios is still in the mix in fifth after his Hail-Mary strategy netted a solid ninth place result.
With Conti looking to stop the bleeding with just seven races remaining in the season, the NASCAR PEAK Antifreeze Series shifts to what may well be his best track: New Hampshire Motor Speedway. In fact, anything less than a win would be a disappointment for Conti after winning there in dominating fashion the past two seasons.
Can Conti make it three in a row at the Magic Mile, or will Laughton continue his torrid stretch and snatch it away? One thing is for sure, there will probably be some bent fenders along the way. Be sure to catch the intense short track sim racing action on iRacing Live in two weeks' time!
---
You may also like...
---