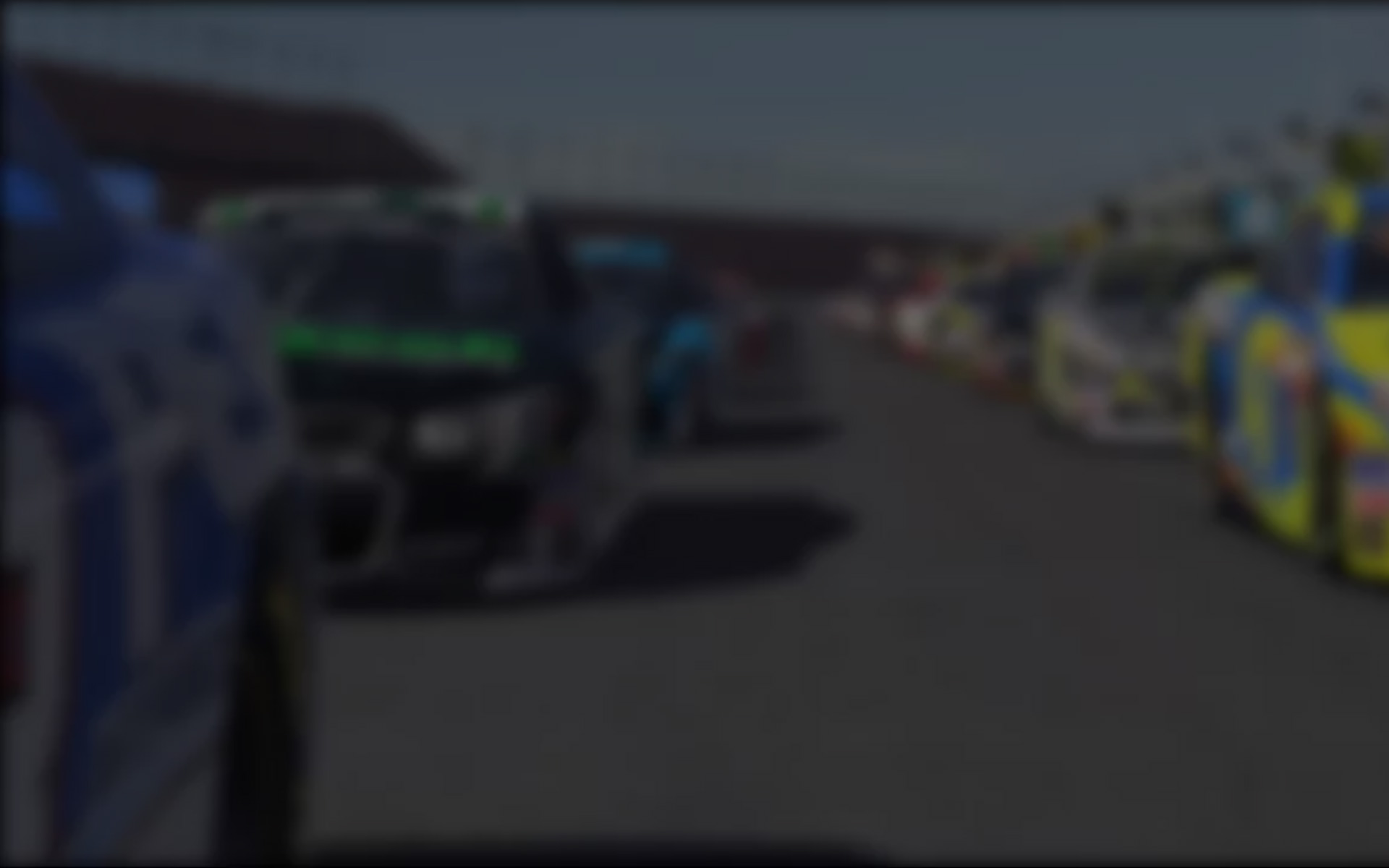 The 4.011km, 10 turn Circuit Zolder hosted this week's round of the iRacing Pro Mazda Series. With this being the fourth week, the season had already begun to shape up with our potential title candidates.  Two of those title candidates -Justin Brunner and Govand Keanie – locked-out the front row for our second consecutive round from Belgium. It seemed to be a slightly reduced grid for this SOFs time slot, but with 10 of the 14 competitors navigating the chicane-rich course less than a second off pole no one was in a world of their own.
All drivers managed to successfully navigate the start of the race, with Brunner and Keanie getting identical starts whilst Jordly Lopez Jr directly behind them seemed to have the best jump of all. Unfortunately for Lopez he was unable to do anything with it as the run down in to Earste was too short so he had to settle back in to third. Keanie meanwhile wanted to lead from the front; and did so right away. The Dutchman slotted his Pro Mazda up the inside of Kleine Chicane, just about bringing it down to a sufficient speed not to overshoot the corner. In making sure he made it around the chicane without incurring any penalties Keanie backed-up Brunner in to his teammate and the two cars which were also closely following, unfortunately for Lopez & Co, not one of the three drivers was able to gain positions on one another or Brunner even though there were attempted moves in to the Turn 7 complex.
By lap four of this 18 lap event, the top two had broken away from Lopez, who was left in a race of his own, whilst Angus Waddell and Nick Thissen were battling amonst themselves for what would turn out to be third the spot. They had also dropped the pack of drivers from sixth downwards, led by Lars Jacobsen. With Zolder being the most technical track the drivers had visited thus far this season, it was interesting to see who had the upper hand on a track which was somewhat less dependent on a "train" of drivers.  Not to my surprise it was the current top two-some who had collectively mastered it; nonetheless it takes nothing away from people such as Lopez, as these types of tracks, with ginormous curbs, are a headache to consistently nail!
Although this race had been a procession since the flag dropped, some action – albeit unfortunate action for Lopez – eventually did occur with five laps remaining. Heading in to the notoriously high curbed Kleine Chicane, the Vortex sim racer seemingly missed his braking mark which sent him overshooting the first part of the chicane . . . totally clobbering the second curb.  The latter sent him in to a spin and, with Thissen on his tail, it sent Lopez even further round whilst he also sustained race-ending suspension damage. Had that not happened, even though Thissen and Waddell had caught up, with it being a track where overtaking is difficult, Lopez could well have claimed another podium; unfortunately it wasn't the race he'd hoped for.
Meanwhile a few hundred metres up the road from the now third-placed Thissen, his compatriot, Keanie, was having troubles of his own. Having led the first 14 laps, he'd have hoped that his defending would have been able to keep Brunner at bay.  Unfortunately for Keanie, on the last part of Turn 10 (Jacky Ickxbocht) he encountered a slightly raised curb on the inside which shot him wide and allowed Brunner to take the lead!
Keanie fought hard to reclaim first position and another win but it wasn't to be.  In the end, Brunner claimed another great victory whilst Keanie rolled-up as the bridemaid once again, albeit with fastest lap as consolation. Thissen came home third whilst Waddell followed closely behind. A further 10 seconds down the road, Jacobsen claimed fifth position!
On a sour note for Brunner, his fierce rival Bernardi won the highest SOF of the week to secure six more points than Brunner (205 to Brunner's 199). Keanie isn't far off the top two, especially now that he seems to have stopped doing more than four races a week so his points no longer get averaged. With a long time to go in the season still, will it be one of these three still on top? Next week we're heading over to Asia and around a track in Japan with notoriously slippery tarmac: Twin Ring Motegi.
---
You may also like...
---