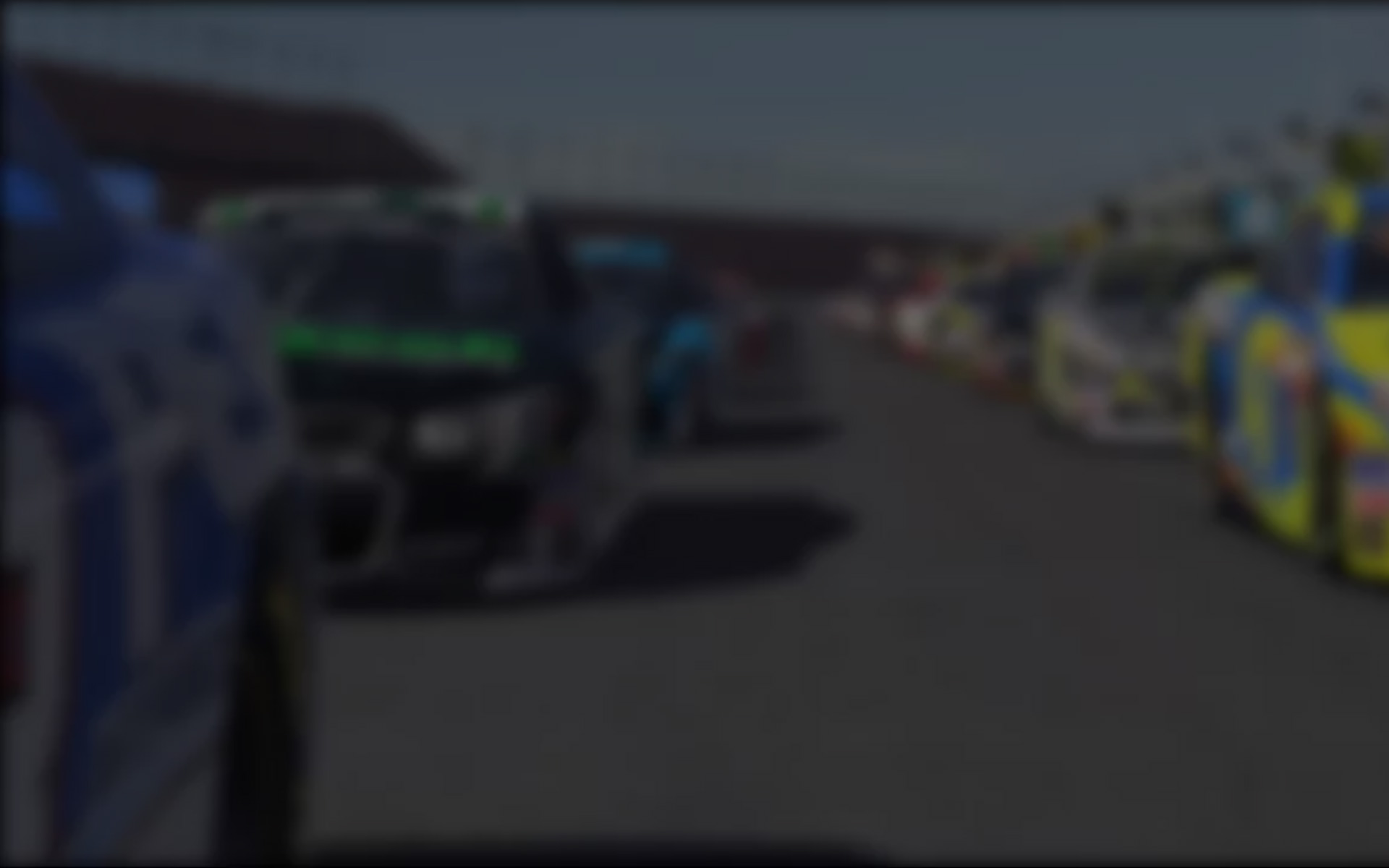 The Milwaukee Mile is a track that most iRacing.com NASCAR Late Model Series sim-racers don't mind. It combines short track-esque corners with relatively lengthy straightaways. Many drivers anticipated it would be quite the same as New Hampshire and even similar setup wise to Phoenix.
It was not even close. New Hampshire's wide corners and high racing line actually make it feel longer and more high-speed than what was experienced at Milwaukee.   What's more, Milwaukee, forces drivers to get to the low line of the track in the corners and explode on the exits coming close to touching the walls. In the turns the drivers would also battle the curbs, using them to their advantage as well as making sure they didn't force their car over the bumps too hard while doing so.
However, the biggest question on everyone's mind was whether reigning champion Ty Majeski would be able to close the two point gap to Kevin Burris and retake the series lead?
In fact, Majeski was able to battle back and take the lead from Kevin Burris after taking home the victory in a 2900 Strength of Field split. This left Burris on the offensive and in need of another high split victory.
At 12:15 A.M. (Eastern U.S.A.), Burris had his opportunity with  a 3400 iRating split featuring two time champion Heath Smith, Nathan Hammock and Kris Marlow as some of the regulars took to the track. Burris started on the pole and immediately set a blistering pace, followed closely by Smith who started from the outside row. Justin Wariner started third and jumped in line to follow behind Smith. Fourth fastest qualifier Marlow battled with Nathan Hammock before falling back to fifth. In the end Burris would led all 45 laps and took the victory just 0.998s seconds ahead of Smith, with Wariner following 2.5s behind with on his bumper.  Marlow finished fifth after falling behind Hammock and Cory Bowks finished sixth, followed closely followed by Kevin Cooke some 21 seconds behind Burris. Michael Carpenter and David Lowe finished in eight and ninth, respectively.
Burris' 205 point victory was enough for him to hold onto his lead in the final round as he comes out on top with 1351 points to take his second title in the NASCAR iRacing.com Late Model Series and deny Majeski a repeat title. Majeski scored a valiant second position with 1317 points followed by Nick Zautner (1230) and Kenneth Smith (1224).
Ron Hagolin captured fifth position with 1155 points and Lewis Crisp Jr was able to collect 1142 points en route to a sixth place season. Daniel Mabry (1108) takes seventh followed by Marlow (1096) and Robert ONeal (1094), just ahead of Hammock, who edged-out  Charles Cosper for P10 (1093-1083).  Steven F Burnett in twelfth with 1073 points, ahead of Bill Tomer (1062) and Dale Shaw (972), while Jim Whaley Jr (907) rounds out our top fifteen.
That's it for this season folks: Your 2013 Season 2 Late Model Champion is Kevin Burris. Next season look for a revamped schedule focusing on "real" short tracks. The only ringer track in the lineup would be Bristol, but with many of our local short tracks having new lighting fixtures installed as well as an awesome new patch that seems to have altered the late models in a positive direction, look for some new action-packed and strategic racing with everyone's favorite car!
---
You may also like...
---