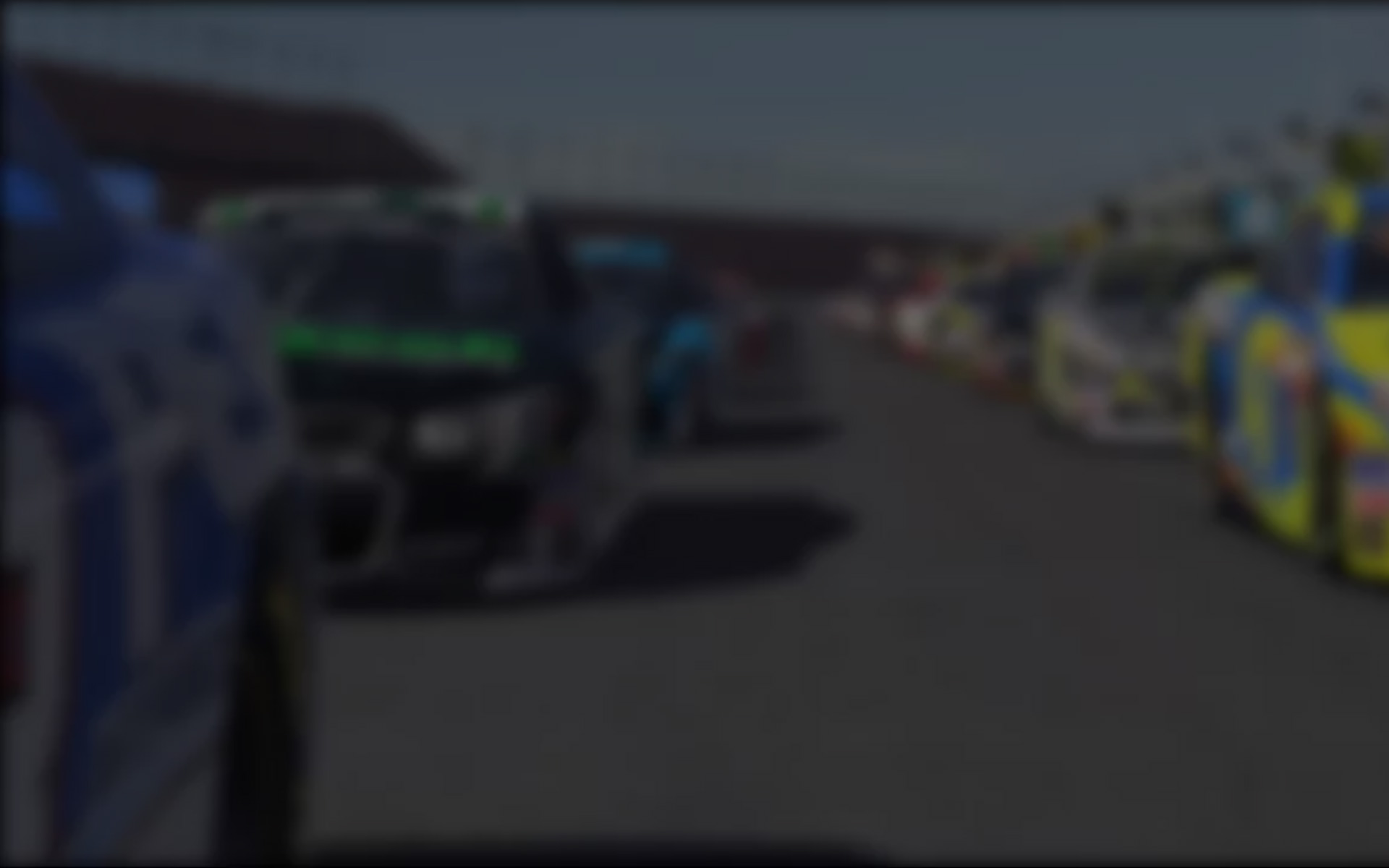 September 18th, 2012 by DavidP
Round 6 of the iRacing.com Cadillac Cup took the drivers to Mazda Raceway Laguna Seca for the second time this season. This challenging 2.2 mile (3.6km) track features 11 turns and the famous Corkscrew. This week we saw 681 sim-racers take to the grid to compete in at least one race, with 210 turning a lap in qualifying for the week.  This also marks the half way point in the season with the drop rounds approaching in three weeks.
Qualifying Top 10
Qualifying saw Dylan Sharman take the top honors with a 1:21.661 while fellow Australian/NZ driver Tony Autridge was the next best, hustling his Cadillac CTS-VR around the circuit in 1:22.623.  Carlos Reyes Aiguadé (Iberia) was just behind with a 1:22.653 with another Australian/NZ driver — Nathan Moore — posting a time of a 1:22.767.  Californian James A Cullen was the next best with a 1:22.853 just ahead of Thiago Sanson of Brazil with a 1:22.860.  Fellow Brazilian Pierre Rodriguez was only.013 behind Sanson while Ken Leach (New York) rounded- out the drivers to break the 1:23 mark with a 1:22.989.
SOF Race of the Week
The SOF race of the week (3405) took place at 22:30 GMT on Saturday and saw 42 drivers take to the grid (three splits). Sharman would lead this race from start to finish, taking the victory over Moore by 16 seconds. Neilor Mauricio came home in third place while Alexei Fedorov finished in fourth place with Aurelio Leonetti rounding-out the top five finishers. A great battle between Steven van Helsdingen, Leach and Fabian Ventura saw these drivers finish under a second apart at the finish line.
Top 10 Point Scorers – Week 6
For the week Sharman scored 211 points for the week increasing his championship lead while Moore was second with 194 with Fedorov in third with 162. Pedro Manuel scored 155 with Jonathan Holz scoring 145 as Jean Pierre scored 142 points in his one start for the week. Leonetti had seven starts for the week and averaged his points out to 134. Matt Waine scored 130 for the week, one better than van Helsdingen.
Championship Standings – Top Three Divisions
Division 1 – Sharman leads with 992 ahead of Moore with 917 and Pierre with 850.
Division 2 – Jose Telmo leads with 743 with Ventura just behind on 729 with Fedorov on 697 after six weeks
Division 3 – Manuel leads the way with 726 points ahead of Jan-Paul Niehuis on 594 (who didn't do a race and is one week behind Manuel) and in third place Sanson on 583 points.
Time Trial Standings – Overall Top Five
Sharman leads the way with 600 points from six rounds while Manuel is just behind on 583 with Jonathan Holz on 571, one point ahead of Paulo Franco on 570 with Fedorov in fifth place on 536.
Round Seven is slated for the Mid-Ohio Sports Car Course. Good luck to all the drivers for the week and hope to see you on Saturday at 22:30pm GMT.  Visit the forum for more details.
---
You may also like...
---