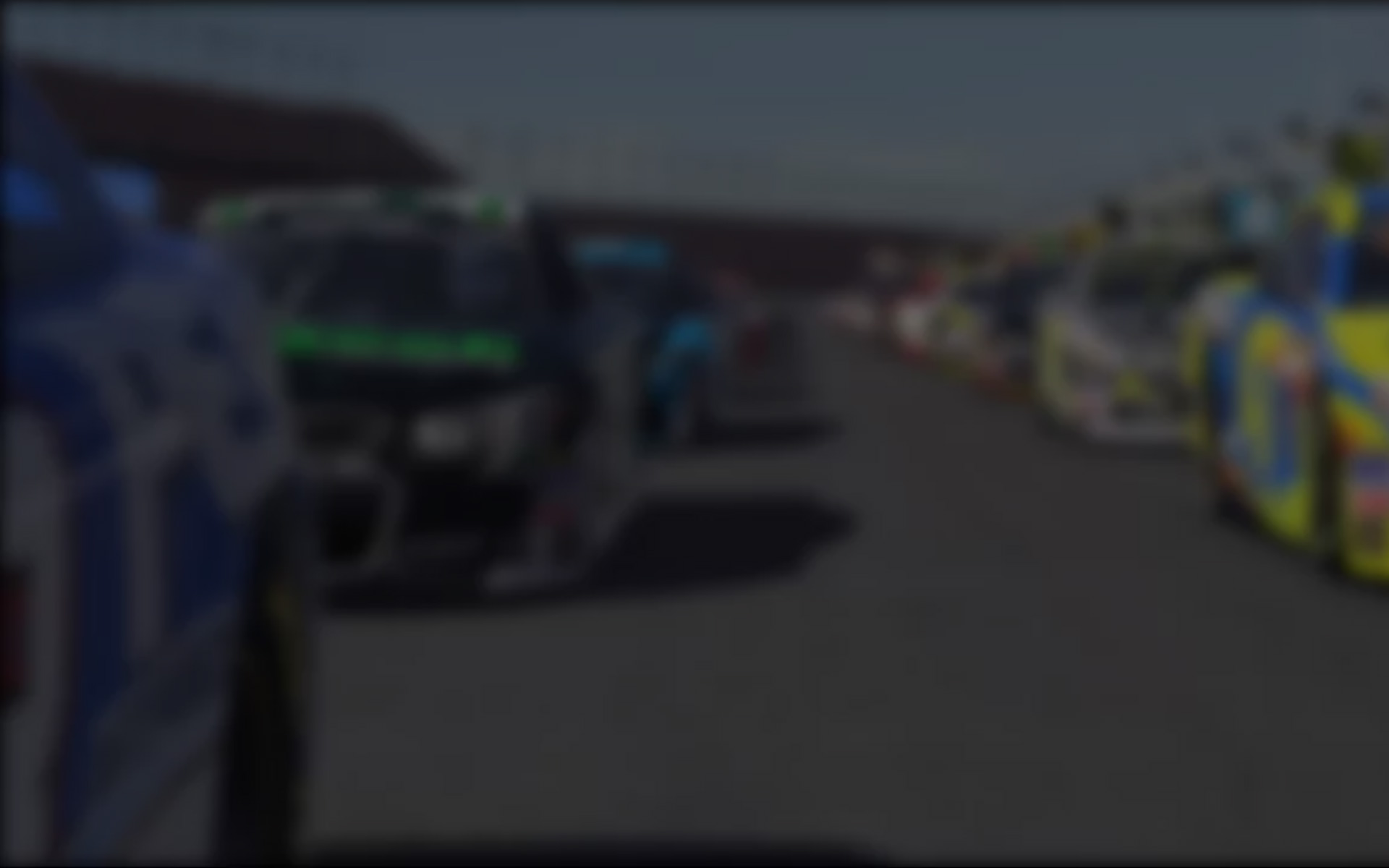 Pocono Raceway, also known as "The Tricky Triangle," hosted the fourth round of the 2012 Season 1 iRacing.com IZOD IndyCar Series.  A total of 40 drivers made the virtual tow to Poconos, which meant the fields were split in two with 20 drivers making the top split.  With Pocono being one of the toughest tracks to setup for as well as drive, strategy would play a key role in the outcome of the online race.
Qualifying saw pre-race favorite Chris Cahoe snag the pole position with a lap at 40.759s, followed closely by INtense teammate Niles Anders who clocked-in with a 40.773s.  Rounding-out the top five were fellow INtense teammate Chris Manifold, defending 2011 Premier Series champion Yang Ou and yet another INtense teammate, Neffry Aawg.  The top five were separated by less than a tenth of a second.
When the green flag waved to start the 50 lap race, Cahoe led the field into Turn One with Anders and Ou in tow.  Off Turn One, Ou got around Anders for second while sixth place starter Tim Doyle move around Aawg on the outside in Turn Two (aka the Tunnel Turn).  It didn't take the field long to spread out and go three wide down the front stretch.
Coming out of Turn Three on the second lap, Matthew Lambertson pushed-up the track, collecting an innocent Mitch McCracken and leaving Randy Freeman nowhere to go when Lambertson's car drifted back down across the racing surface.  While the rest of the field was made it through, these drivers were done for the race.  The leaders stayed on track during the resulting yellow while a handful of drivers near the back of the field pitted for fuel.
On the Lap Five restart, the top five continued to be Cahoe, Ou, Anders, Doyle and Aawg – at least until Jeffrey Koolbergen moved past Aawg with an outside pass out of Turn One.  Lap Seven saw slight contact between Aawg and eleventh-starting Shaun Stroud, with Aawg slamming the wall out of Turn One and sliding across the track into the infield.
With Aawg safely off the racing surface and out of the race, green flag racing continued until Lap 10, when Anders grazed the wall exiting Turn One while running third, sending him across the track and ending his bid for a repeat of his 2011 Season 4 win.  This brought-out the race's second yellow and moved Week One winner, Michael Peters, into the top five just before the entire field called at the pits.  This would ultimately prove to be the final caution on a track notoriously for its multiple yellow flags.
The top five saw no changes once the green flag waved for the final time on Lap 14.  Cahoe jumped-out to a half second lead over Ou, with a similar gap between Doyle and Stroud.  Behind them, Jonathan Goke, who started shotgun on the field, was up to fifth just ahead of fourteenth place starter Joe Branch and Cary Bettenhausen, making his first start of the season in the top split.  Peters, David Sockrider and Robert Bohanek completed the top ten after Lap 18 saw Scott Manifold made contact with his teammate Peters in the Tunnel Turn, sending him into the infield grass, resulting in a 15th place finish and out of the race.
Fast forward to Lap 34, when Stroud took Doyle for third, some four seconds behind Cahoe.  A pivotal round green flag pit stops began on  Lap 39 when race long leader Cahoe brought his car to pit lane for service.   Third place Stroud followed suit one lap later while Ou and Doyle stayed out with Peters moving up to third place as a result of others pitting.  Peters pitted a lap before Ou and Doyle, but their late-race pit strategy proved to be the winning move . . . for Cahoe that is.  Having pitted early, he was able to turn faster laps when he returned to the track, gaining critical track position in the end.
Cahoe held off Ou by 1.371 seconds at the finish, making up for a frustrating loss last season when he was forced to pit out of the lead with just four laps to go.  Stroud reclaimed third position with yet another pass of Doyle on Lap 47, sealing a solid podium finish after starting a series-worst 11th place.  Peters rounded-out the top five after rebounding from a mid-pack run following the final yellow.  Sixth through tenth went to Branch, Bettenhausen, Bohanek, Goke and 20th place starter Terry Matthiensen, picking-up his fourth consecutive top 10 finish of the season.
Race Stats
Laps:  50
Pole:  Cahoe
Lead changes:  3
Cautions:  2
Caution laps:  7
Lap leaders:  Cahoe 1-38; Yang Ou 39-45;Cahoe 46-50.
Margin of victory:  01.371s
Hard charger:  Goke (10 spots)
Biggest loser:  Anders(14 spots)
Laps lead:  Cahoe (42)
Fastest lap:  Ou – 40.953 (Lap 50)
Top 5
1-  Chris Cahoe
2-  Yang Ou
3-  Shaun Stroud
4-  Tim Doyle
5-  Michael Peters
Cars finishing:  12
DNF: Randy Freeman, Mitch McCracken, Matthew Lambertson, Neffry Aawg, Anders, Scott Manifold, David Sockrider, Al Nagy.
---
You may also like...
---