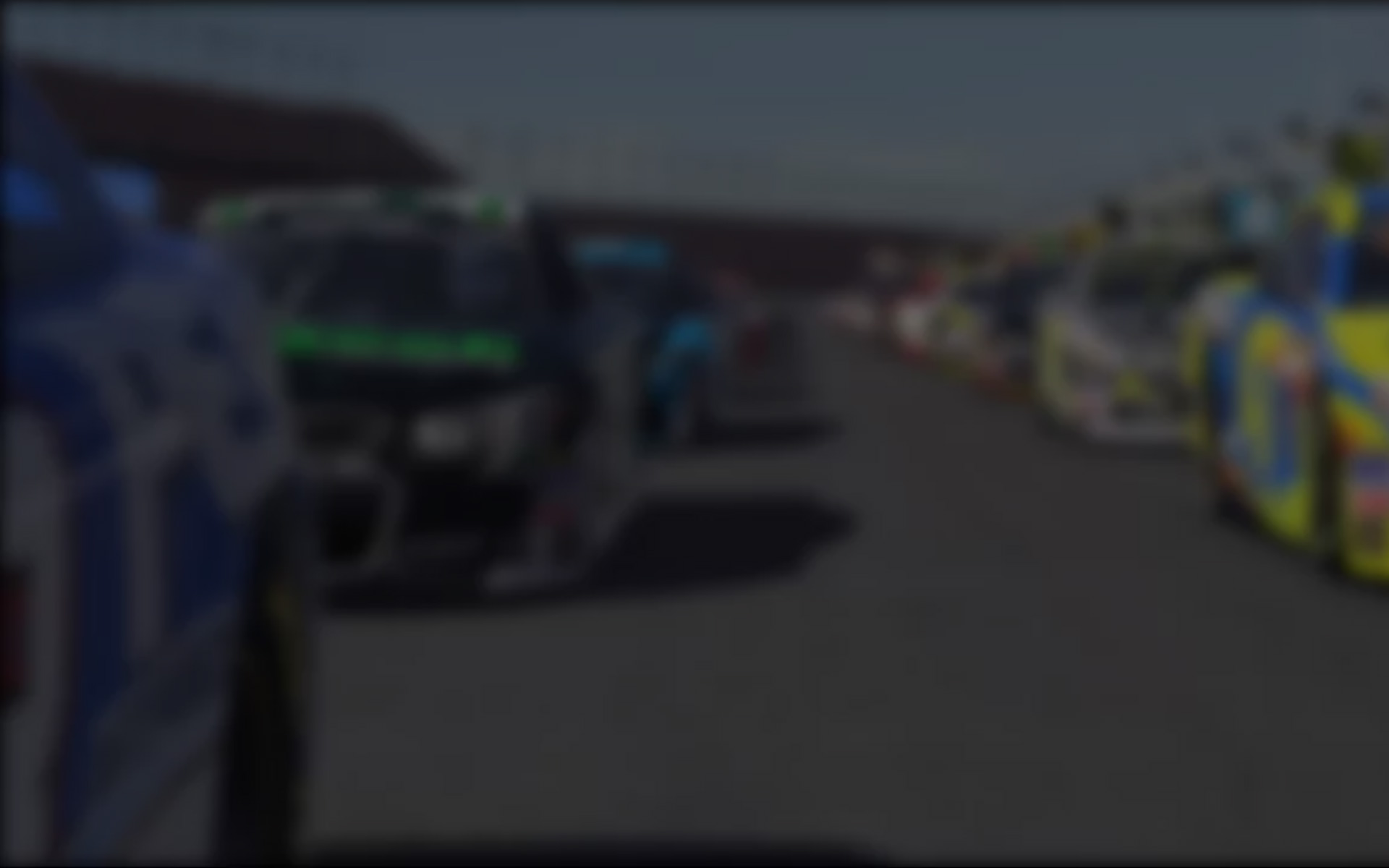 Following last month's TV event and subsequent Speed News front page, Team GTGateway issued the following statement:
Harold Wood, UK/Charlotte, NC USA —  Photos were released today of the upcoming livery for the cars of one of inRacingNews' British reporters, who will be running in select events this year. The paint scheme is the result of some heavy negotiations with SpeedTV and Race Hub after the September airing of their iRacing.com special, featuring AJ Allmendinger.
Wonky eyed, slack-jawed, grammar murdering, motor-sport journalist Chris Hall found himself in hot water recently, after taking out NASCAR Star AJ Allmendinger on an internationally televised online race. Appearing on SpeedTV's RaceHub, Allmendinger was showcasing the nuances of the highly detailed iRacing.com simulation under the virtual-lights of Richmond International Raceway, when Hall slammed him into the concrete wall of Turn One. The Sprint Cup driver had been working his way up through the field, but following a pass for sixth position in Turn Four, Allmendinger found himself 'jacked up' from behind, in a move that stank of sour grapes.
Unwilling to accept a 'limey beating,' AJ conspired with the Speed TV crew (who were acting as live spotters) and waited for the inRacingNews & British GT Series reporter to come around again, before exacting his own dose of rubbing on his nemesis — killing Hall's Impala with a precision punt into the outer wall of Turn Three.
"I'm really sorry about that AJ, I got my braking all wrong into turn one," Hall offered post race.
Allmendinger's reply instantly became the stuff of legends:
Well done Captain Obvious!  'Sorry' don't fix my race car."
Behind the scenes, Hall's team worked to secure associate sponsorship with SpeedTV given the fun poked at him since the TV event.
"The fact that AJ called him out several times on air, the team thought it would be fun to have a special paint job done for Chris as a surprise," a spokesman said this week. "Taking a cue from the cartoon nature of Captain Obvious the painters got together and decided to have the nose of the colour in black and white like a newspaper, and blend that into the cartoon character's themed paint scheme."
At the launch of the new livery amongst a gathering of three people, Hall was delighted when his new paint job was unveiled.
"They should see me coming now," said the jubilant Englishman. "I just wish I had this scheme when I raced AJ, as he might have got out of my way then."
Watch out (literally) for the Captain Obvious scheme coming to an oval near you, because just as fire is hot and ice is cold, you just know what's going to happen.
---
You may also like...
---