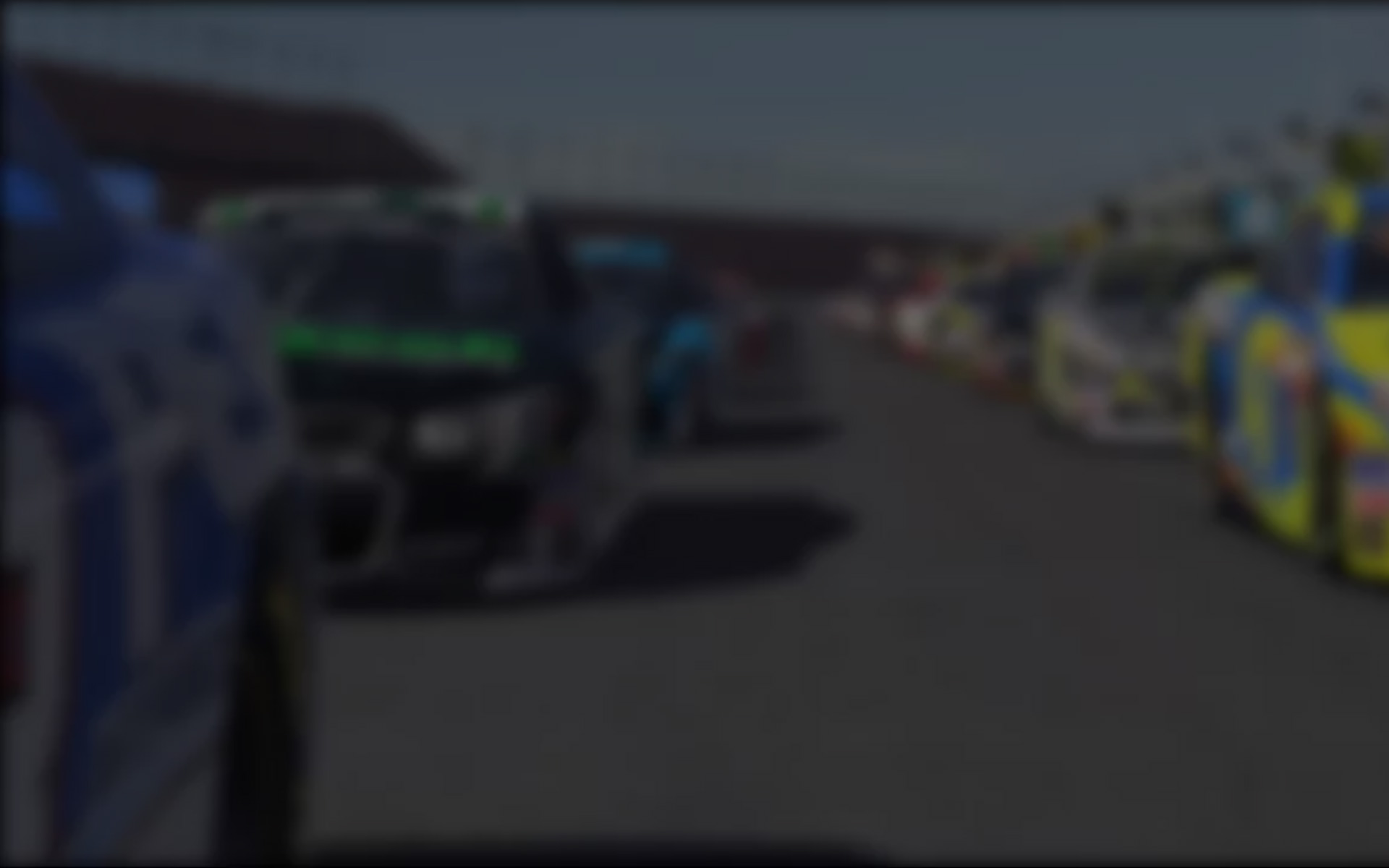 Many of us will testify that explaining our sim racing hobby to outsiders can be a bit of a chore. Eventually, the term "computer games" is the only vernacular they can understand, as much as that term makes us cringe.
It's difficult to articulate just how many real-world challenges iRacing actually simulates, and how many challenges iRacing creates in its own right.
If the only vehicles in existence on planet earth were wheelbarrows, we'd race them. A two dimensional rendition of a motor car is no different. It's a tool to allow us to express that most wonderful human trait of individuality; the desire to innovate, create, improve and better ourselves and each other.  The desire to compete.
An outsider may suggest that a motorsport simulation cannot duplicate every aspect of its real-world counterpart, such as mechanical breakdowns, or changeable weather, or risk.  Perhaps, but it creates its own universe of drama, suspense and pressure which adds to the enjoyment factor.
…iRacing creates its own universe of drama, suspense and pressure which adds to the enjoyment…"
Recently, I entered an iRacing Mazda Cup race at Laguna Seca, as I have done many times before. Warmup was uneventful.  With just over two minutes of warmup left, my computer hung. It's never done that before, ever. How many race teams have experienced a car inexplicably stalling and refusing to restart, minutes before their first heat, after hours of faultless running?
I performed the "unplug and restart" ritual, thinking I had just enough time. Finally rejoining the session, I was greeted with a pitlane start, as the field were already rounding Turn Two.  Sticking to the pit lane limit, I launched past the green cones and set off after the field. By the end of Lap One I'd caught the tail enders.  My inner crew chief was urging me to take it easy.
By Lap Two I'd picked off one place. Then another.  By Lap Six I was up to fourth place, and had put quite a gap on fifth and beyond. Then, in the midst of white-knuckled, teeth-gritting fever, I snapped the gear shifter off my rig (in the interests of ethics, I won't name the brand of shifter!).
I pulled the little virtual Mazda to the side of Laguna's start-finish straight, escaped to reconfigure the shifter to paddles, and rejoined, waiting for the tow. Miraculously, I was still on the lead lap (by a whisker), and charged back out into the fray. I picked up two more positions, finishing seventh in a depleted field of Nine.
Then I took a breath.
….we want to be players in a motorsport drama…"
It might be simulated, but it was an event.  For me, it had everything. And even if I had twice the income I have now, I could still not afford to buy some real world racing which could produce the same level of drama.
It's not as if we like playing computer games. We want to be part of an event. We want to be players in a motorsport drama. So we're not saving the world. But then, neither are real race drivers. We're just racing. We're permitted to take our fun very seriously. We're permitted to ponder what we do, and take satisfaction from it. We're part of an event, and the event can be dramatic.
Drama is all part of the fun.
---
You may also like...
---