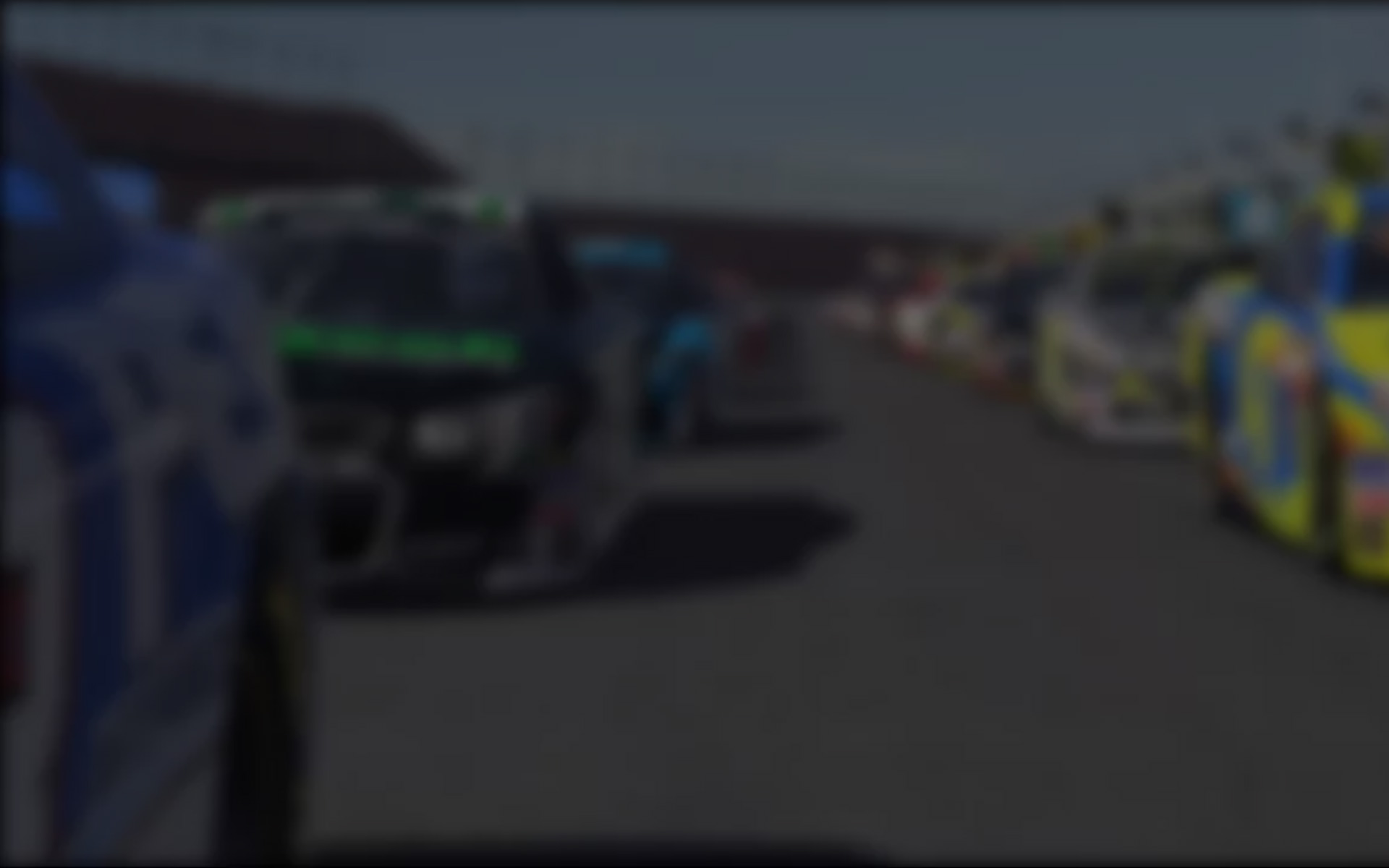 The iRacing.com Grand Prix Series took to Mazda Raceway Laguna Seca for the first week of 2013 Season 2.  The 2.238 mile (3.602 km) course was recently given a graphics overhaul by the iRacing team.  Some drivers were a bit skeptical about the circuit choice for the schedule, feeling it was simply to show-off the updates without thought of what is best for the series.  Nonetheless, drivers took to the track contending to be part of the second batch to earn their black Pro stripe in 2013.  120 drivers contended in a race session throughout the week, 101 of whom placed qualifying times.   Leading the qualifiers was Ricardo Castro Ledo (France), who earned the pole position with a lap of 1:01.381 in his Williams-Toyota FW31, closely followed by Ryosuke Sawada (Asia) and Ariel Eduardo Bernardi (Italy).
Along with the pole position, Castro Ledo also took the overall victory and points lead after week one.  Competing in five races, Castro Ledo scored two wins worth 274 and 276 points, respectively, and concluded the week with a score of 275 points.  Following Castra Leda was Alex Simpson (UK&I) with 269 points and one victory, Jörn Jens (DE-AT-CH) with 266 and one victory, Jacob Nielsen (Scandinavia) with 263 and one victory.  Joonas Nukarinen (Finland) completed the top five with 260 points and a second place finish.
The team standings show Apex Racing UK (Hunter Manley, Lasse Bruun-Hansen, Samuli Kumo, Kevin Parrish, Lee Thompson, Justin Lindsay, Alex Simpson) in the lead with 1212 points, ineX Racing (Mathias Wentjärvi, Mikko Meriluoto, Robin Friskopps) in second with 751 points and GTRos Spanish Sim Racing Team (Javier Soto, Omar Soto, Samuel de la Fuente, Jairo Via, Ivan Sole) in third with 495 points.
After a long week at an awkward track, GP Series drivers now head to the Silverstone Circuit, located in Towcester, Northamptonshire, UK.  The 17 turn GP layout runs across 3.194 miles (5.14 km) of asphalt with fast, sweeping corners along with hard braking.  This should allow a few passing zones to spice up the online racing a bit more.  Be sure to check back next week for more updates from Silverstone!
---
You may also like...
---