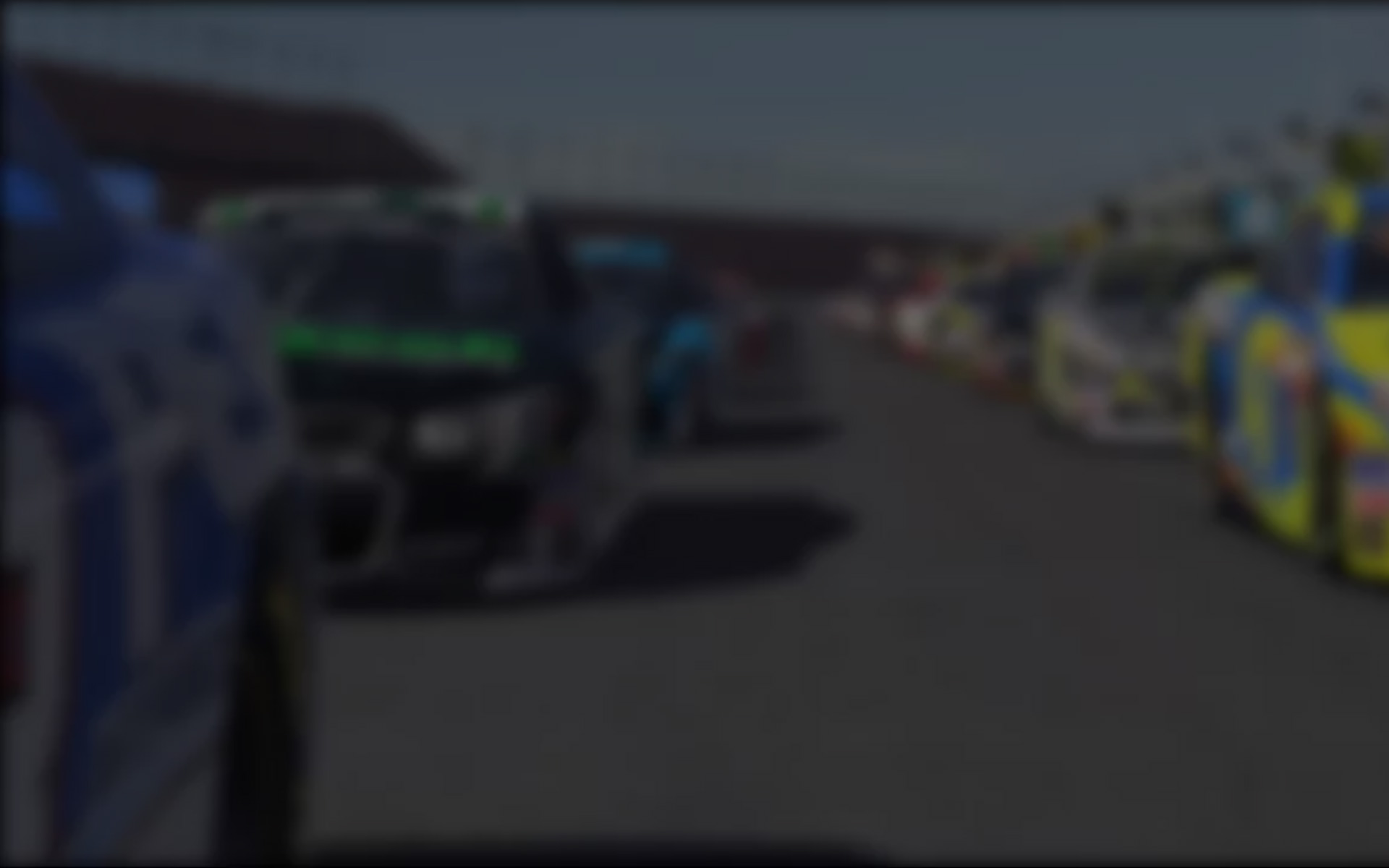 Jim Caudill Jr. once again came up huge, this time putting a seal on the 2011 Season 1 NASCAR iRacing.com Class A Series Championship (NiCAS). The Mid-South sim racer reminded everyone what he is capable of throughout the season but especially in holding-off a hard charging Josh Berry in the final weeks to win the overall championship by a dominating 204 points.
"First of all, it was a blast to race against such awesome competition this season," says Caudill.  "Josh (Berry), PJ (Stergios), and Kevin (King) gave me one heck of a run and I feel fortunate to be able to come away with the title.  I just want to thank everybody that helped me out this season; those guys know who they are.
"I really felt like I got on track at Vegas early in the season.  I needed those solid runs at Vegas after not having nearly enough speed during the previous weeks.  You know, after looking at the schedule before the season, I really didn't even think winning a title was possible.  The schedule was littered with tracks that I traditionally struggle at.  I struggled mightily in the NiSWC last season; I hadn't had the speed that it takes to win against the competition I would be seeing in nearly five seasons (the end of the first Pro Season).  For the first couple weeks that held true but as the season rolled on, I began to regain the speed and confidence that I could still compete on a high level on a consistent basis.  I had previously entered quite a few seasons with the intent of running and competing for a points championship.  All of them, on iRacing anyway, had ended with many subpar and disappointing results.  I think that maybe the saying 'You have to lose some to win some' may have held true for me.  I felt like I had a heightened sense of things that could go wrong each week, avoid those and still be aggressive enough to fight for wins and top fives.
"In closing, this was as fun of a season that I can remember running on iRacing, and for more than just the obvious reasons like winning the title.  Competing for wins and challenging some of the best racers on iRacing is something that I enjoy whether I am winning a championship or not.  I want to send a special thanks out to Realtree Outfitters, Jr. Motorsports and JD Laird.  We have some really, really cool things coming up in the next few weeks and hopefully we can make a NiSWC race or two this season.  Thanks everyone, see you next season!"
Going into the final week of the season at Richmond International Raceway, the door was cracked open for Berry, but Caudill slammed it shut with a second place finish to Ray Alfalla to earn 322 points on the week, second only to Alfalla.  Going second overall on the week not only preserved Caudill's championship, it cashed his ticket to the 2011 Pro Series, along with 11 other top finishers.
Ray Alfalla started off at Richmond just as good as he ended it with his NASCAR iRacing.com Series World Championship (NiSWC) win on Tuesday night.  Alfalla had two NiCAS starts, with two wins, and number one overall on the week scoring 344 points.  Jim "The Champ" Caudill was second overall and Richie Davidowitz rounded out the top three with 285.  Berry gave it his best effort, running five races and still scoring 278 points is no easy task, but unfortunately for him not enough to run down Caudill.
The overall top ten in points (including NiSWC competitors) is as follows:
Jim Caudill Jr.
Josh Berry
PJ Stergios
Daniel Pope II
Kevin King
Brad Wright
Marcus Lindsey
Jeremy R Allen
Dale Earnhardt Jr.
Brandon Buchberger
The real fight for the class A series was to be amongst the top 12 non-NiSWC competitors come season's end.  In each of the first three seasons of 2011, the top dozen finishers in Class A not already racing in the NiSWC become eligible to qualify for any open slots in NiSWC races.  More importantly, they also qualify for the 2011 Pro Series in Season 4 when they will have the opportunity to earn a guaranteed spot in the 2012 NiSWC. The first inductees into the series are:
Jim Caudill Jr.
PJ Stergios
Kevin King
Marcus Lindsey
Dale Earnhardt Jr.
Brandon Buchberger
Chris Henion
Cyril Nousbaum
Jason Lofing
Joe Quinn
David Hutto
Michael Conti
Stay tuned to inRacingNews for an in depth look at the twelve drivers who raced their way to the upper echelon of sim racing.
---
You may also like...
---