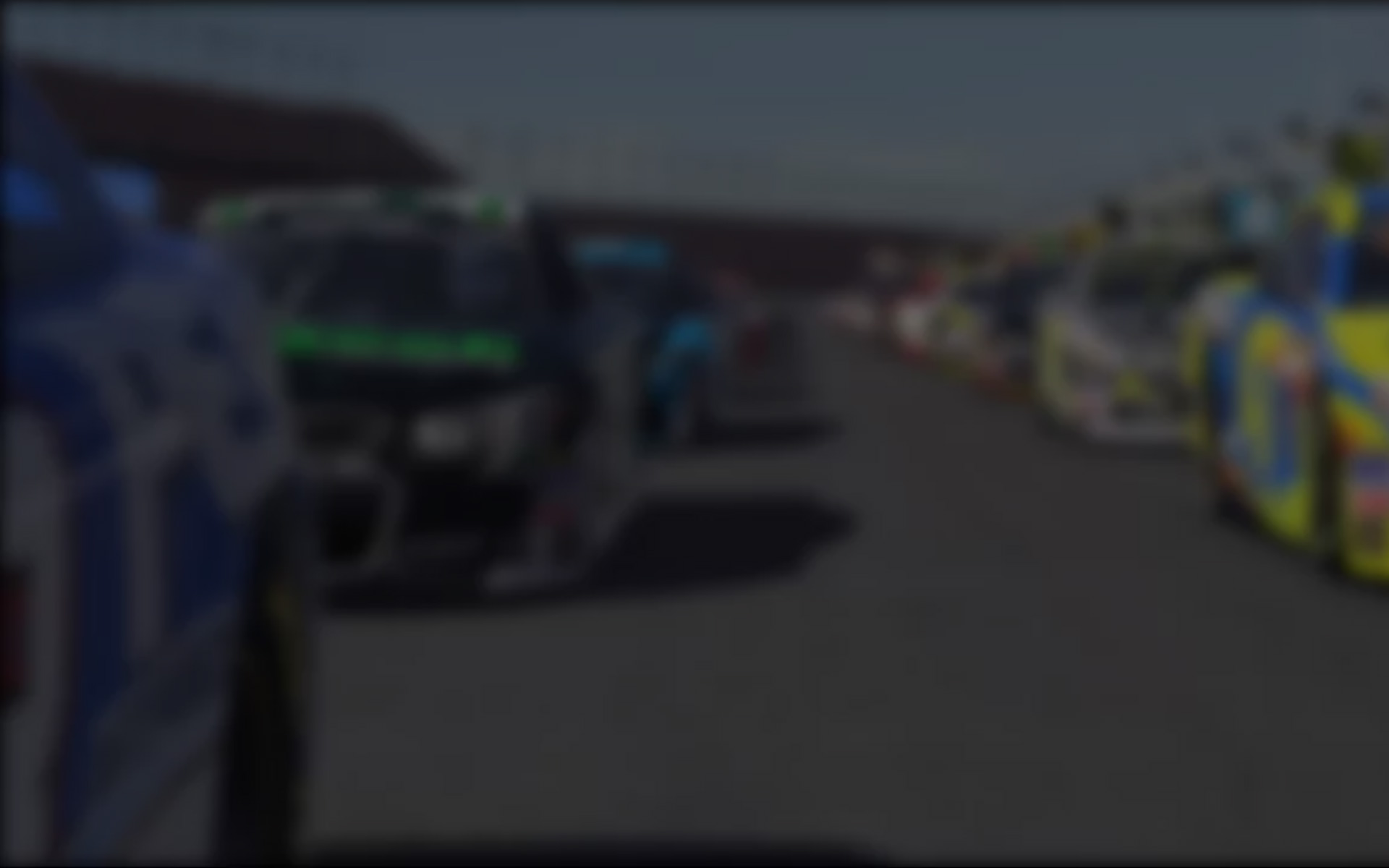 Week Ten of the 2015 Season 1 iRacing.com IndyCar Oval sent the series Gateway Motorsports Park. A season-low 39 sim-racers decided take to the track throughout the week. Aero-push, cautions, handling, lap traffic, pit strategy, tire wear, and track position were just some of the storylines that played out throughout the week on sim racing along the banks of the virtual Mississippi River.
Vick Caudill (Michigan) started on pole with Nigel Marneef (Benelux) on his outside. Brandon Trost (Pennsylvania) started third with Adam Dock (Texas) fourth, and Martijn Nagelkerken (Australia/NZ) rounding out the top five starting positions.
Marneef had an excellent start, easily gapping Caudill only for Caudill used the draft to swing by into the lead a lap later. The leaders quickly resorted to single file as battles further back in the pack intensified. Matt A. Kingsbury (New England) passed Seth Eggert (Carolina) on the outside, and then jumped to the inside of Terry Matthiensen (California) to make the pass before demoting Nagelkerken.
Also dropping through the field was Trost, who spushed into the wall off of Turn Two, destroying his side-pod. Trost struggled to control his damaged Dallara DW12 as he limped his car around the track. At the same time, Eggert looked below Joe Hassert (Midwest) only to fall back behind Brian Williams (West) and Ray Kingsbury (New England). The hard sim racing didn't last however, as Scott W. Smith (Atlantic) spun off Turn Two and slapped the outside wall, sending everyone to the pits under the ensuing caution.
Caudill had an excellent restart, gapping Marneef by five car lengths. Trost attempted to continue the race, only to nearly lose control once more and park his car. The field quickly adopted a single file formation but for a battle in the pack between Derek M. Murray (UK and I) Nagelkerken, and Williams. Murray drove deep into Turn One attempting to clear Nagelkerken. This allowed Williams to drive up onto Murray's outside,  enabling Eggert to close in as Williams cleared Murray. Williams continued his drive and passed Nagelkerken on the outside but when Murray attempted to follow suit contact ensued with Nagelkerken. The incident sent Murray drifting up into the outside wall, with Eggert taking evasive action. When Murray attempted to rejoin the race, he spin into the wall off of Turn Four and all but Hassert, Ray Kingsbury and Rob Unglenieks (Michigan) pitted under the ensuing caution.
Hassert, Ray Kingsbury, and Unglenieks each made excellent restarts.  Caudill attempted to pass Unglenieks, only to fall back in line as Ray Kingsbury took the lead from Hassert. Caudill made a second attempt to take third and easily passed Unglenieks, and drove on to pass Hassert at the other end of the straightaway. On a roll, Caudill drove up to and past Ray Kingsbury for the lead a lap later as Marneef finally caught Unglenieks. Marneef repeatedly tried to pass Unglenieks on the inside only to fall back in line. No sooner did he finally make the pass on Lap 30 than Unglenieks reclaimed the spot a lap later. This pattern repeated several more times until Unglenieks pushed in Turns One and Two, enabling Marneef, Matt Kingsbury, and Matt Pwaelski (Pennsylvania) to clear him. Unglenieks was not alone in his troubles as the field quickly spread out when the cars on older tires slowly started to fall back.
The race took on an uneventful, fast pace as the laps clicked off until Lap 63 when Ray Kingsbury tagger the outside wall off of Turn Two.  He attempted to continue to race his wounded DW12, but quickly fell off the pace. Marneef caught and passed him in just a few laps but when Kingsbury's brother Matt attempted to follow suit he pushed up into his sibling, sending Ray spinning into the Turn Two wall. At the same time, green flag pit stops had begun with Caudill and Pawelski caught on pit road. Caudill was able to remain on the lead lap and pitted with the rest of the leaders, as Pawelski was forced to take the wave-around. Dock pitted a second time, realizing he did not fill his tank with fuel.
Marneef and Matt Kingsbury got off to excellent restarts, gapping Hassert by several car lengths. Caudill immediately started marching back up through the field, climbing from eleventh to seventh in just three laps, then making quick work of Nagelkerken and Gary Borkenhagen (Midwest) to rejoin top five only six laps after the restart. Caudill had moved into fourth position when his impressive run was slowed as Pawelski bounced off the inside curbing in Turns One and Two into the outside wall. Williams had nowhere to go and clobbered him as Dock and Unglenieks took evasive action. Most of the field stayed on track as Caudill, Borkenhagen, Eggert, Dock, and Unglenieks pitted.
The top four had excellent restarts as Nagelkerken lagged, to be easily passed by the flying Caudill who then set his sights on Matthiensen and the rest of the top four. Caudill easily caught and passed Matthiensen and Hassert in his march back to the lead. Next up was Matt Kingsbury.  Caudill dove to low in Turn One only for Kingsbury to turn down, bounce off Caudill and slam into the outside wall. As a result, Kingsbury dropped like a rock through the field while Caudill went on his merry way, easily passing Marneef to reclaim the lead a lap later.
The field remained relatively unchanged for the next 20 laps, before Dock finally caught and passed Borkenhagen with six laps to go. Borkenhagen then pushed up the track, and slapped the wall off of Turn Two. Borkenhagen attempted to continue, only to nearly spin in Turn Three, and bring out the race-ending caution.
Caudill won the 3221 Strength of Field with Marneef finishing second. Caudill earned 202 points for his win, the first of a week-high three victories. Hassert finished third, with Matthiensen fourth, and Dock rounding out the top five. Hassert was the "hard charger" of the race, finishing in third after starting thirteenth. Trost had the tough break of the race once again as he ended up seventeenth after starting third.
Only two sim-racers besides Caudill  — Adam Cheung and Erich Moraga — made the hard left into Victory Lane before the series packed-up from the "Gateway to the West" for a virtual trip south to "Miami beach" and Homestead-Miami Speedway.
---
You may also like...
---