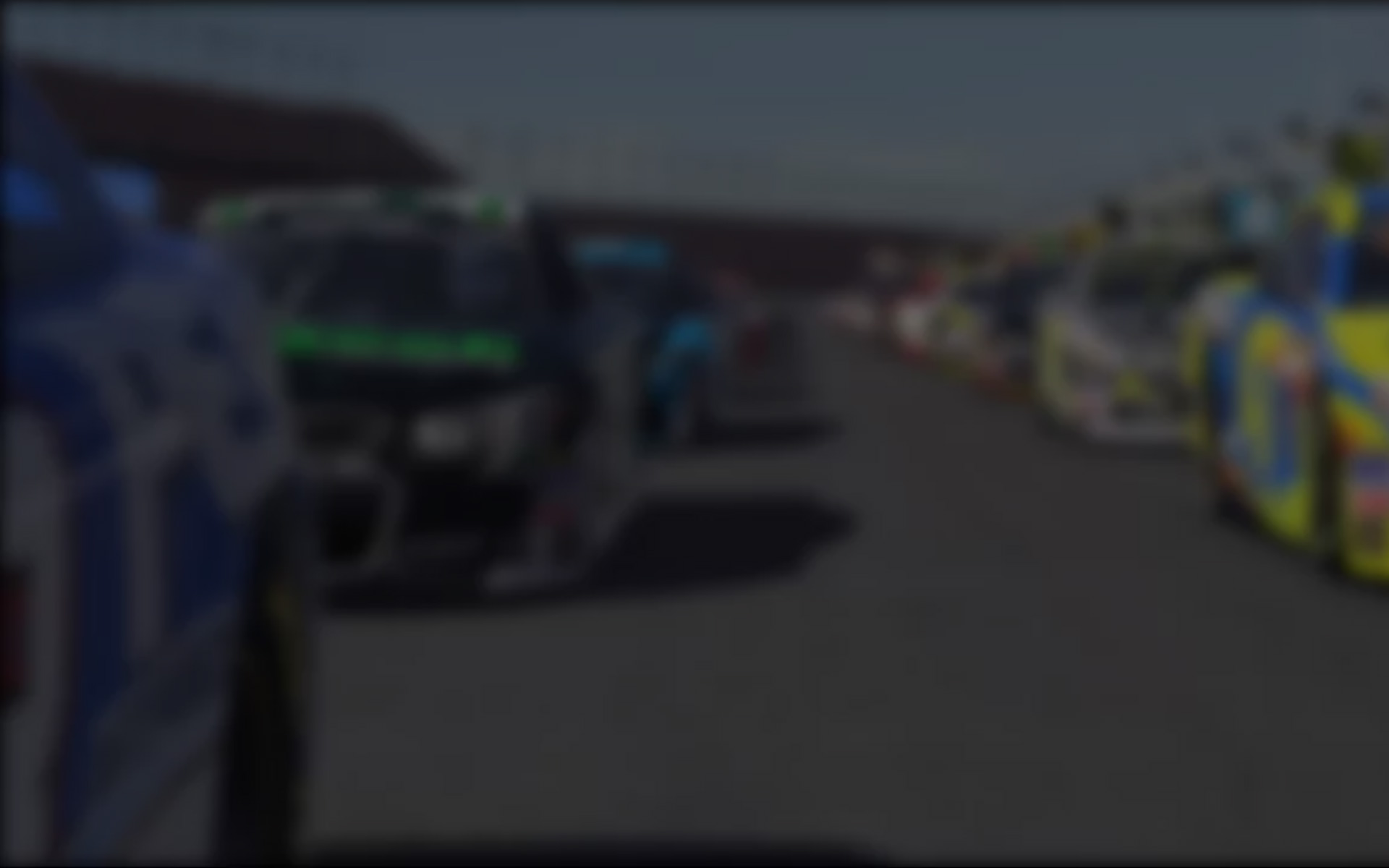 Sunday saw the Trading Paints Grand National Series travel to Alabama and the famed Talladega Superspeedway. Chad Coleman came into this week's online race first in points and was looking to extend his lead.
Jon Adams won the DoorstopNation.com Pole Award, turning a lap at 53.810s. Adams started on the pole but was shuffled out of the lead after three laps by defending Vidane Champion Allen Krier. Krier held the top spot until a caution came out four laps later. Krier as well as a few other lead cars opted to pit while a few others decided to forgo pitting to gain track position. Brayden Whitaker would assume the lead on the next restart.
Shortly after the restart a wreck ensued on Lap 15 between Krier and Mark Pratt, sending both sim racers to the back of the pack. Carson Downs would assume the lead as he had pitted under an early caution and planned to run to the checkered flag without making another pit stop. Carson led 11 laps before lap traffic played havoc with the front runners, handing Chad Coleman the lead. Coleman led the remaining laps, holding off strong runs from Jeremy Hughes as well as Downs, who finished the race with only 0.1 gallons left in his fuel cell.
"That race was fun, I have to thank Jon Adams for helping me early on in the race," said Coleman. "If it wasn't for him, I wouldn't have been in the position that I was."
"That race was fun." — Chad Coleman
Coleman led a race high 29 laps and took home the win ahead of Downs with Brian Day running in third. Josh Chin and Mark Pratt rounded-out the top five. Paul Strickland Jr and Josh Chin were the only drivers to finish on the lead lap with zero incidents, netting them both five bonus point.
Next Sunday, the Vidane Exlander Pro Series travels to Pocono Raceway while the Trading Paints Grand National Series returns to action in two weeks at Indianapolis Motor Speedway. Visit www.Vidane.com for more details.
---
You may also like...
---