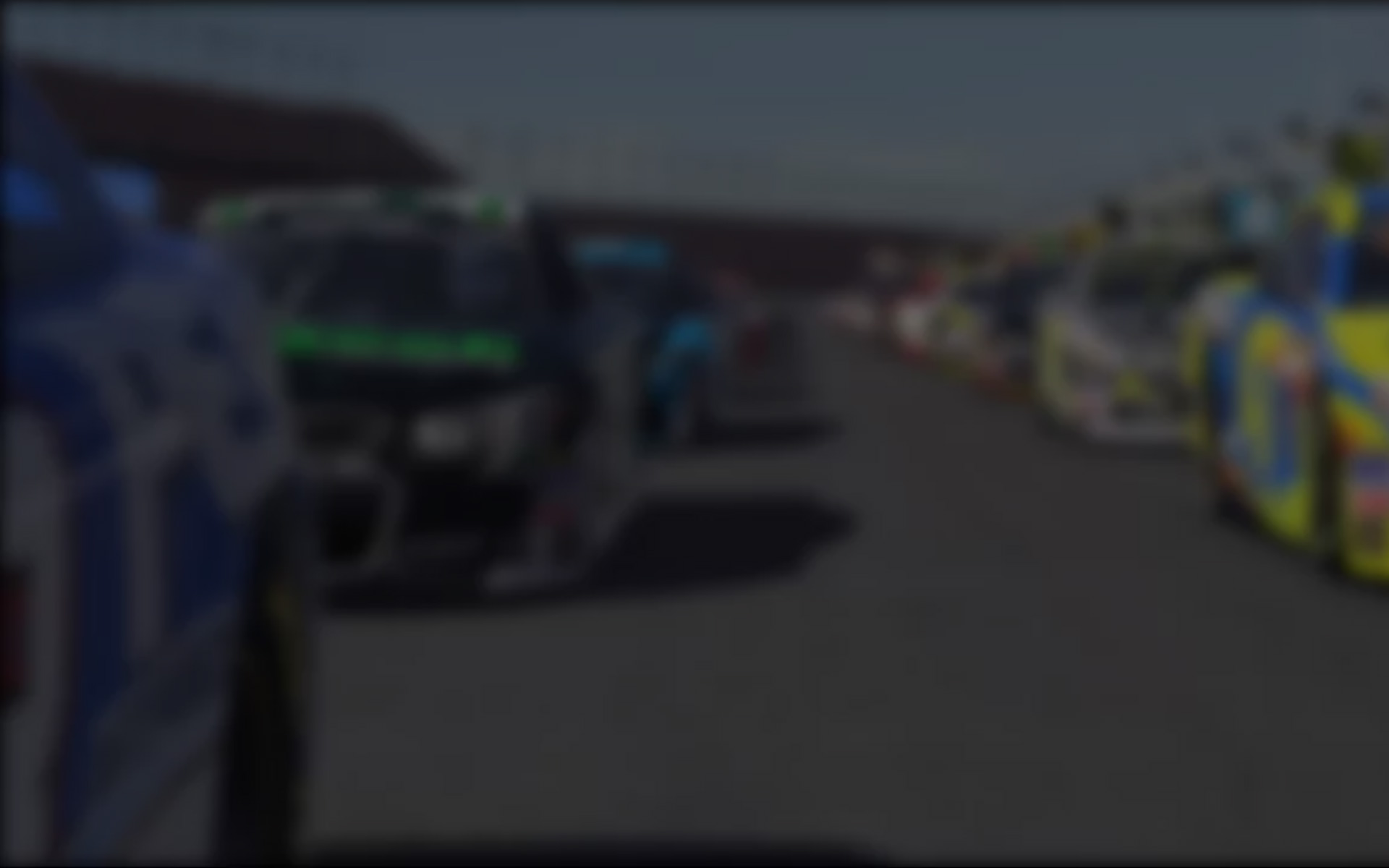 Chad Dalton stole the iRacing Today Motorsports Pro Series Championship away from Alex Warren in the series finale by leading  51 of the 125 laps on the .75 mile USA Speedway.  Coming into the race trailing Warren by five points with one drop week remaining, Dalton had to have a perfect night to have any chance of overhauling Warren for the title.  He would need to lead the most laps and have a 0 Incident point race while Warren would need to finish sixth or worse (seventh if he led one lap).  Anything better would assure Warren of the championship.
Warren duly qualified on the pole with a time of 21.155 seconds with Dalton starting second after posting a 21.194.  Warren took the early lead and led 47 laps before contacting the outside wall on the front stretch, requiring him to pit for repairs and, most importantly, relegating him to an eighth place finish, 27 laps down.  Eric Jones inherited the lead, and maintained it for 17 laps until he pitted for tires on the next caution, handing the lead to Trevor Cameron for six laps.  Chad Detiller then took over the lead after the next quick caution and led until the next to last caution flew four laps later.  He pitted, surrendering the lead to Chad Dalton, who won the race off of pit road.
With 50 laps remaining at the restart, Dalton took off and quickly put some distance between himself and the rest of the field, at one point working out to about an eight second lead.  With four laps remaining, Lewis Gregory spun-out his damaged car, bringing out the final caution and ending the race with Dalton the winner and series champion.
Final Standings for the top 5:
1.    Chad Dalton – 486
2.    Alex Warren – 484
3.    Jacob Klein – 448
4.    Trevor Cameron – 434
5.    Larry Hale – 412
The iRTM Pro Series is based on the idea of the NASCAR K&N Pro Series, racing the Impala B on short tracks available on the iRacing Service.  Officially endorsed by the Short Track Pro Cup Racing Series (www.stprocup.com), the iRTM Pro Series saw 35 different drivers take the green flag for its inaugural season.   The series is sponsored by the iRacing Today Podcast and iRacing team of the same name.  The second season will be starting up with Season 3 on the iRacing servers on Thursday nights, with races starting at 9:15pm EST.
---
You may also like...
---