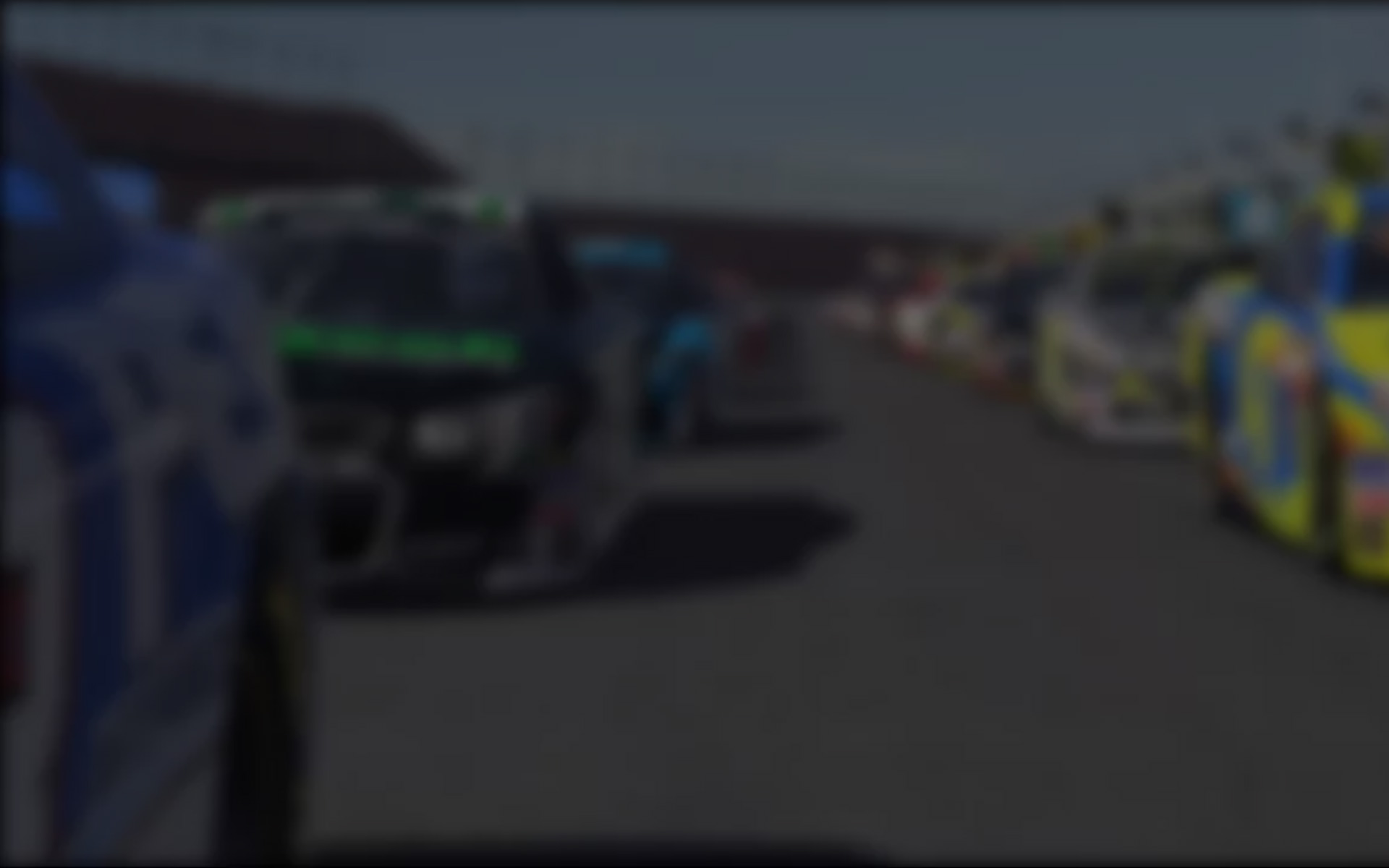 With a dominating win at Phillip Island, Chastain has his eyes on a championship upset.
Phillip Island is known for providing close battles regardless of the vehicles being driven. Whether real or virtual racing, this fast and sweeping road course has a way of keeping the action tight and Week 5 of the iRacing.com V8 Supercars Series was no exception.
With the V8 Supercars Series –both real and sim – being primarily an Australian category, it always comes as a surprise when an international driver arrives with such speed and tenacity that they're not only competitive, but able to completely dominate the field. Such was the case with SDC Motorsports driver, Chad Chastain of Syracuse, New York.
Not being shy about his prowess on the race track, Chastain drove his Holden Commodore to pole position with a time of 1:29.211. He was closely followed by Ian Ford of Evolution Racing Australia who started alongside Chastain in P2. Comprising the second row of the starting grid was Matthew Hill of Team TTL and Michael Fabian of Mad Cow Racing. Rounding out the top-five was the 2014 Season 3 champion and current Season 4 championship leader, Beau Cubis of Evolution Racing Australia.
Lap One Mayhem
When the lights turned green for the online 30-lap event, Chastain led the field towards Doohan Corner as the initial bumping and shoving for position got underway. Mostly used as a show of aggression/intimidation or as a universal sign of 'Back Off!', there are unfortunate occasions when contact takes a heavy toll.
Such was the case with SDC Motorsports driver, James McKnight, who had started in seventh position. Heading into Stoner Corner, McKnight was on the outside of Matthew Thompson when the two made contact. Although Thompson was forced off track and through the green stuff, he eventually made it back onto track without losing a position.
The same couldn't be said for McKnight who got sideways and was a mere passenger as his Commodore drifted back onto the racing surface and into the path of oncoming traffic. While most of the other drivers were able to make a clean getaway from McKnight's wayward Holden, international driver Manuel Sanchez found himself with nowhere to go. Taking the inside line around Stoner Corner, the Spaniard couldn't get the 3,000lb Commodore to stop fast enough as he plowed into the side of McKnight. As McKnight hitched a ride back to pit-lane on the tow-truck where he would retire from the event in last position; Sanchez drove on for three laps before parking it in the pits and concluding his race.
Another heavy hit for SDC Motorsports came in the form of a blown engine for rising sim racing star, Michael Cracknell. Starting just behind his teammate, McKnight, in eighth, Cracknell was rounding Lukey Heights on Lap One when his engine breathed its last. Taking his limping Commodore off track, Cracknell was forced to retire from the event in twentieth position.
Fight for Fifth
While Chastain continued to hold down the front of the field, the battle for fifth was going strong. Synergy Sim-Racing driver, Michael Schreyer, was enjoying a formidable run after starting in ninth. Gaining two positions on Lap One, Schreyer advanced two more by Lap Four.
As the race came down to its closing laps, a fierce three-way battle for fifth began between Schreyer, Michael Fulcher of Kamikaze Racing Team and Michael Fabian of Mad Cow Racing. The three Michaels were nose-to-tail as they wound their ways around Phillip Island. For Fulcher, the move for position came on Lap 21 at Honda Corner. Outbraking Schreyer, Fulcher muscled past his opponent to take hold of a spot in the top-five.
Three laps later, Fulcher's move was replicated by Fabian as Schreyer moved back to seventh. By the end of the race, Fulcher had held-off his Watkins Glen rival for fifth position as Fabian and Schreyer took home sixth and seventh, respectively.
For The Win!
Back up front, Chastain was enjoying a three-second lead on his closest competitor. However, that competitor just happened to be Cubis. After starting in fifth, Cubis had moved his way up to second but couldn't find the pace he needed to catch the American. Unopposed, Chastain went on to become the first International driver to win a SoF race in quite some time. Additionally, Chastain proved that one need not be Australian to be competitive in this series as he also led every lap of the race.
With Chastain securing the Week 5 win, Cubis brought home runner-up honors as his teammate, Ford, claimed the final step of the podium. After starting in third, Hill moved back one spot to finish in fourth.
This Australian Strength of Field (SoF) race had a strength of 3869 and was split four times. The top-five finishers from the other splits were as follows:
| | | |
| --- | --- | --- |
| Split 2/SoF 2298 | Split 3/SoF 1604 | Split 4/SoF 1072 |
| 1-Brendon King | 1-Chris Brooks | 1-Jordan Andrews |
| 2-Brock Salmon | 2-Bruce Kielly | 2-Craig Jones |
| 3-David A Moore | 3-Luke Powell | 3-Peter Goodwin |
| 4-Adrian Hunter | 4-Joshua Sawtell | 4-Michael Yokom |
| 5-Jamie M Eaton | 5-Nicholas Parker | 5-Scott Griffiths |
The Mountain will decide
With Cubis currently holding-on to the Season 4 championship lead with 1133 points, Chastain's win during Week 5 pulls him up to second with 1026. As we head into the sixth and final week of Season 4, however, it appears the final battle will be decided at the legendary Mount Panorama Circuit. With a distance of 33 laps around the four mile roller coaster, this will most likely be the only race this season which will require a pit-stop, so strategy will certainly come into play. As history has proven, however, anything can happen at Bathurst. As Cubis has his eyes set on back-to-back championships, Chastain hopes to be the first international driver to take the mantel of 'Champion' since Season 4 of 2010 when Finnish driver, Petteri Kotovaara, claimed the title.
Be sure to stay tuned to iRacingNews as we look forward to crowning the 2014 Season 4 champion next week!
---
You may also like...
---