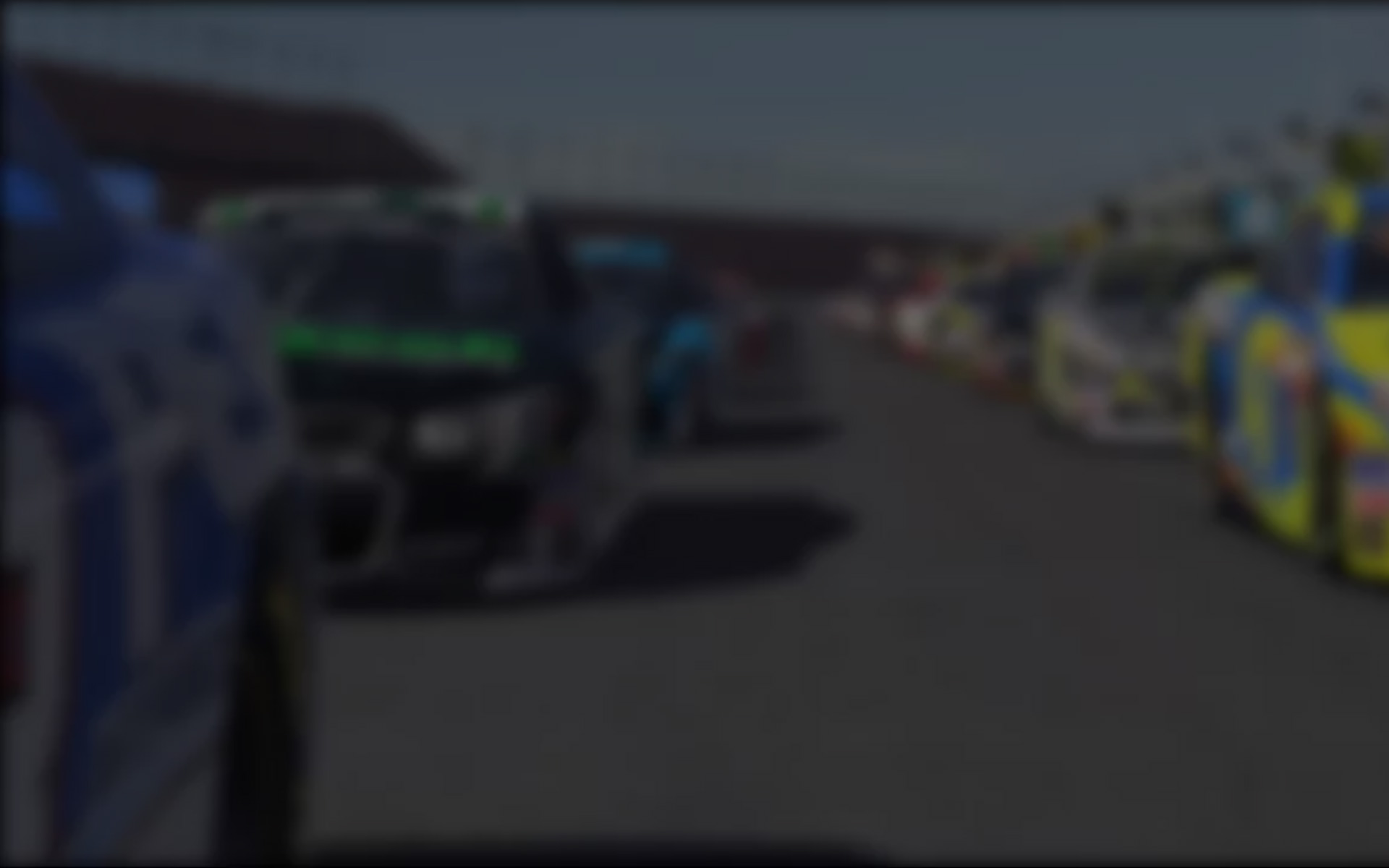 The V8 Supercars Americas debut at Monza was full of fireworks along with a lone sucker punch.
It's always a special time for the members of iRacing.com when a new track is released to the service. More than being able to race your favorite cars across a laser-scanned replica of a brand new racetrack which many may never even be able to see in real life, there's an even greater prize up for grabs for those who are looking for a sliver of immortality in the world of sim-racing: Winning the inaugural race.
Such was the case during Week 3 of the 2015 iRacing.com V8 Supercars Americas series which, for the first time, ventured to into Monza, Italy to race at the fabled the 3.6 mile Autodromo Nazionale Monza. Named after its namesake city, Monza is a grueling circuit which is tough on brakes, tires, drivers and in this case, fuel cells.
Qualifying
As the drivers arrived for the first official V8s Americas race, they were immediately put to the test as their days of practicing were now on display for all to see. Quickly coming out as the driver to beat was Jarrad Filsell who took pole position with a 1:47.615. Biting at his heels was Beau Cattell of Synergy Sim Racing followed by SDC Motorsports' Ethan Grigg-Gault in third with the defending champion, Marlon McMullen, in fourth as Corey Preston completed the top-five.
A few of the top drivers found themselves in an awkward position as they completed the qualifying session. One such was driver was SDC's Chad Chastain who started the online event from a very unusual fifteenth position. A typical front-runner in the V8 Supercars series, Chastain would go on to struggle for pace throughout the event.
Clean start
The race got off to a surprisingly clean start as the pack of 18 V8 Supercars headed into the first chicane, Variante del Rettifilo. Clean does not necessarily mean uneventful, however, Cattell immediately jumped Filsell for the lead after an impressive getaway. even as Preston moved all the way up to third.  On the other hand, Grigg-Gault fell back to sixth and began what would become an epic battle with Sam Sutton.
One lap later, McMullen received a slow-down penalty for going through the first chicane which proved costly as Sutton, Grigg-Gault, Shaun Kelly and Leigh Day all slipped past before the defending champion resumed race speed.
(Easily) Avoidable contact
Unfortunately, the slow-down penalty was the beginning of the end for McMullen.
One lap later, Preston made a mistake and drove through kitty litter in the final chicane, Variante Ascari, costing him several positions and putting him directly in McMullen's sights.
As the two headed into Curva Parabolica, McMullen had pace and the position on the inside. What happened next can only be described as blatant contact as Preston turned into McMullen exiting the turn, forcing the champion into the inner retaining wall.  The resulting damage forced McMullen to retire from the event shortly thereafter.
Similar to last week when the two made contact with an identical outcome, this week's "maneuver" was as obvious as they come and for McMullen, very costly.
Several battles
As the online race continued, several battles erupted around the track but three in particular had everyone's attention. In the case of the fight for the lead between Cattell and Filsell, fuel management proved decisive.
Just behind them, Grigg-Gault and Sutton continued their back-and-forth dispute over the final step on the podium in a battle which began on the first lap of the race and was destined to carry-on for almost the entire event.
A little ways behind them, Curtis Chippeway and Shaun Kelly were having a dice of their own. With only a few laps remaining, Kelly went for an almighty dive on the inside of Chippeway going into Variante del Rettifilo but thought better of it at the last second — or arguably — a little later than that as Kelly wasn't able to get it stopped in time and crashed into Chippeway.
In a true gesture of sportsmanship, Kelly redressed the incident and allowed Chippeway to fully recover before the two resumed racing. Niether Chippeway nor Kelly lost a position in the incident and the two would go on to finish the online event in sixth and seventh, respectively.
Fuel-saving Filsell
As the battle up front raged on between Cattell and Filsell, the full scope of the fuel saving strategy came into play. The two both needed to save fuel in order to finish the race but also needed to keep the other at bay in order to win.
Despite the position swapping throughout the event and a last-ditch effort by Cattell, Filsell would eventually retake his starting position and hold on to take the first ever V8 Supercars Americas win at Monza.
An enormous effort by Cattell should not go without mention, however, as he finished just behind Filsell for second.
Further back, Grigg-Gault was able to hold-off a charging Sutton as the two finished in third and fourth ahead of a distant Vail Riches.
A full replay of the race which was broadcast by V8s Online can be found here.
This SoF (Strength of Field) race had a strength of 4011 and was split three-times. The top-five finishers from the other splits were as follows:
| | |
| --- | --- |
| Split 2/SoF 2110 | Split 3/SoF 1241 |
| 1- Mathew Ross-munro | 1-Tyson Williams |
| 2-Jeff Gauci | 2-James A Owen |
| 3-Raymond Staer | 3-Tony Lynch |
| 4-Jake Blackhall | 4-Brandon Crowe |
| 5-Brenton O'Brien | 5-Adam Hyland |
Road Atlanta
This week, the V8 Supercars series heads back to the infamous Road Atlanta. For 22 laps, the Ford Falcon and its counterpart, the Holden Commodore, will race around Georgia's blind roller coaster. So far, we've been treated with a superb season of action-packed sim racing and a little bit of controversy. As we head into Week 4, let's hope for even more of the former.
---
You may also like...
---