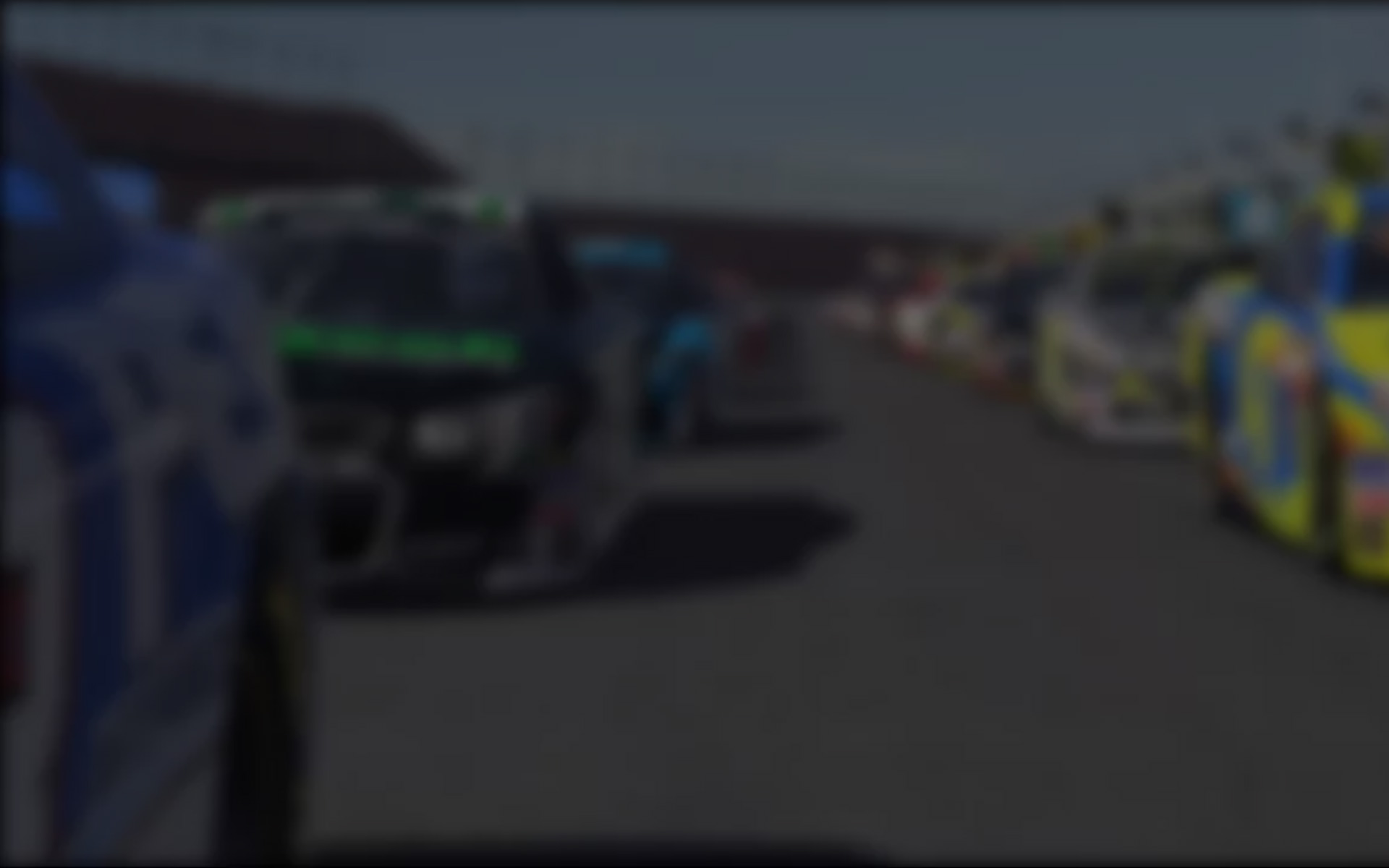 Indianapolis is home to some of the world's biggest auto racing events. From the Brickyard 400 to the Indy 500, this track has some of the most amazing history and stories that one could hope to find. As I sat down to prepare this article for iRacing News, I couldn't help but applaud iRacing on a fantastic schedule. Are there two better weeks of racing in this world then having Indianapolis Motor Speedway and Daytona International Speedway back-to-back? I think not. But, with super speedway racing coming up, it was important for drivers to take advantage of this opportunity to build up their stats before Lady Luck sat-down in the dealer's seat for the next round of online racing.
Nathan Wise has been in the right places at the right time this week in the NASCAR iRacing.com Class A (Open) Series,   He has the Division 1 points lead and is doing it carefully with excellent choices in starts. With 903 points he has a good 131 point lead over Brad Mahar. While Brad has a much higher winning percentage, Nathan has been on top in the SOF races where the points are really to be found. The two drivers were only six points apart for their Week 3 totals as they both ran very respectably at Indianapolis. Both earned another win, but neither gained ground on the other.
Brandon Buie showed up for two races this week. He came through in the big SOF race and scored a outrageous 256 points. John Schweickart was right behind with 254, moving him up to 10th overall in the NASCAR iRacing Class A Open points standings. Another driver who continues to put his name in the conversation is Todd Hendrick. He has a dozen top fives in 24 starts this season and has 40 points over fourth place Chris D Miller.
In reviewing this week, it was evidently very difficult to pass at Indianapolis. To finish up front, it seemed essential to start there. Kwame Adjei, did that in seven of his 10 races this week. He led them to the green flag over and over and over, and that is why he finished with nine top fives on the week. Al Rodriguez also had an outstanding week leading 437 laps and winning eight races, the most among all drivers.
Another exciting battle in this series is all the way down in Division 5 where Mike King is locked in a points battle with three other sim-racers only 40 points apart. This may not seem all that exciting, but when you look at these drivers, they all are hard at work trying to earn their own championship title and move up the iRacing ranks.
With Indy behind us, it will be impossible to foresee what Daytona will bring. It will no doubt be the biggest points totals and highest SOF races this season, and there is no way to predict what might happen around each turn.
---
You may also like...
---