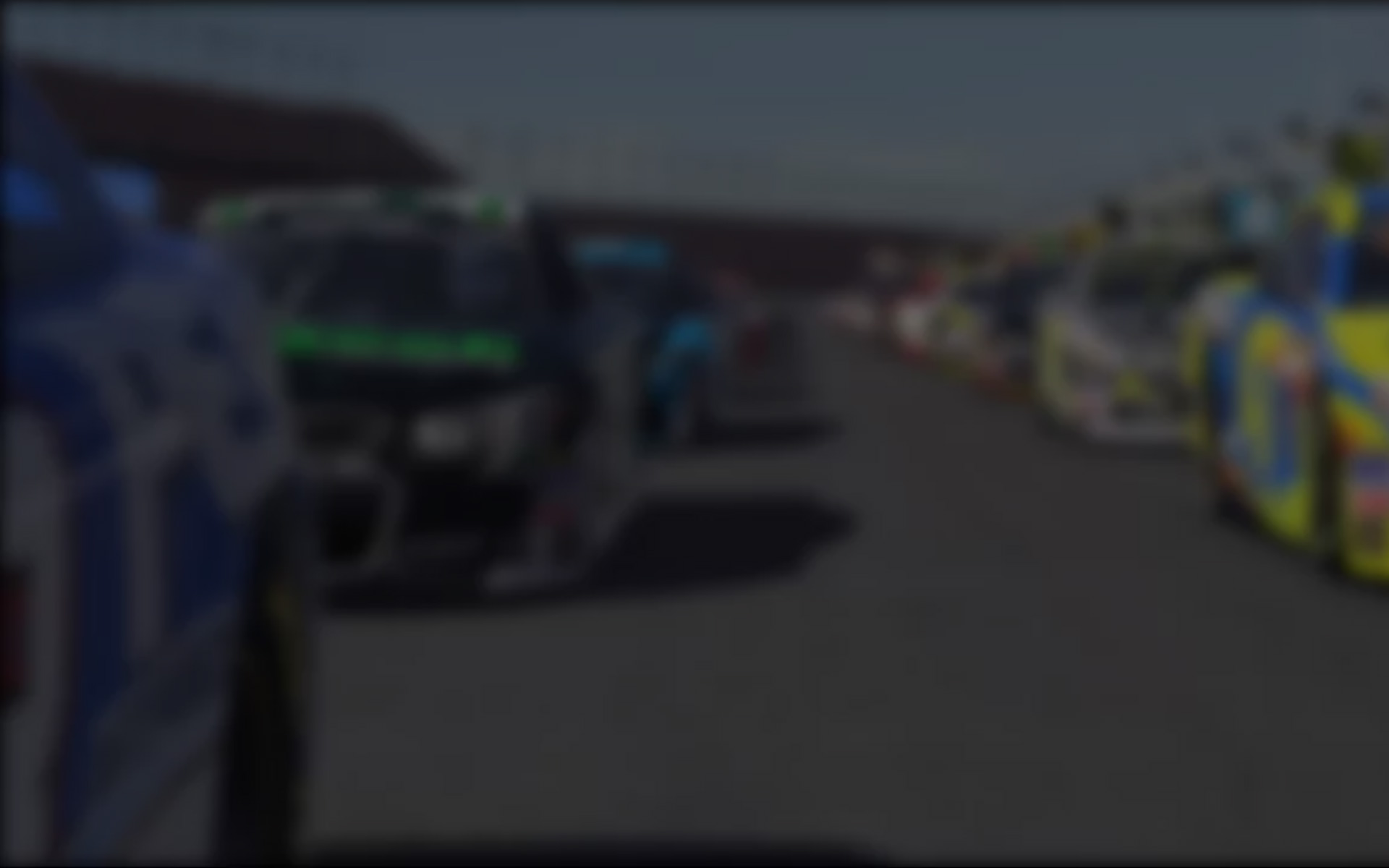 Ever since its arrival on the iRacing service, Oulton Park has gained a reputation as a popular and exciting track and, in Week Nine of the Classic Teams Championship, this English race track delivered; again. The biggest news of the week was the utter failure of two of the top three, teams causing the CTC to ignite spectacularly.
In all 124 sim racers took on the challenge and 13 celebrated with wins, although one of the big stories was one driver who didn't win.
Oulton Park is a challenging and difficult track on which to pass, so overtakes often happen when a driver makes a mistake, runs wide or spins. As such a race without any mistakes of note lit-up the forums late on Sunday night.
A tiny mistake pitched cars into a multiple pileup taking out the leader and four other cars, elevating Katier Scott into the lead from sixth of the grid. Arjan Schepers leapt up to fourth and started one of the drives of the season while Jaques Auger followed Scott through the carnage and Joep Willemsen  slotted into P3.
Auger didn't have the pace of the Charles Clowes racer up front and steadily fell back while he fended-off the attentions of the drivers behind. On Lap Three, Willemsen  got past and proceed to chase down the leader, with Schepers following a lap later — so two genuine passes on a track that's tricky to overtake on and Willemsen was intent on making it three.
Unfortunately he probed the defences of the white car ahead a bit too hard and spun in the hairpin, letting Schepers through, but the pace had been such that already the gap to Auger allowed him to rejoin in third.
Schepers now tried to breach the defences . . .failed . . . fell back . . . tried again – then on lap 19 made the move, getting a run out of Druids and forcing Scott to concede into Lodge. For the last six laps she then had to fend off Willemsen  for a hard fought second place.
This is the kind of racing that makes the CTC what it is: Drivers fighting tooth and nail but, when the time comes, giving overtaking drivers fair room.
"That was one epic fight between me, Joep and Katier," Schepers posted on the forum.  "Awesome, fair racing within inches of each other. I'm very excited still, didn't run the car for months, only a practice session for about 20 laps (with many incidents, lol) prior to the race. I thought 'what the heck, I'll just take it easy' and joined.  But after two laps and being in third, I just floored it and had maybe the best fight ever . . . Awesome and thanks again!"
"I thought 'what the heck, I'll just take it easy' . . . but after two laps and being in third, I just floored it." – Arjan Schepers
Races like this don't necessarily affect the overall CTC, indeed Charles Clowes – as reported last week – are rooted near the bottom and Schepers is currently a guest driver – but they typify the close racing and exciting battling seen time and again in this fantastic series.
Willemsen's drive did, however, help his team, Dave Price Saudi, to an excellent haul of 29 points which took them to 186 overall and moved up to a strong 12th place and in-sight of 10th overall.
Up top the story was of ATS only scoring 14 points and Ferrari spectacularly failing as they came home with zero points. This allowed McLaren to close right up on the famous red mark with a solid 28 points score but, more importantly, Ligier leapt into a significant championship lead of 17 points over ATS and 36 points over Ferrari.
Ligier must now be considered favourites for the overall championship but ATS look set for a likely second place while the misfiring prancing horse must regroup and charge again very soon if they are not to loose a podium place to the two English marques chasing them.
The absence, for a second week, of Gernot Fritsche's Ferrari, allowed David Jaques to close-in on Kalle Ruokola for the overall title with just 18 points separating the two drivers. Fritsche has a race in hand and is still favourite for the title as he sits a mere 190 points behind the championship leader.
Over 200 is a typical score of any of the top three and thus the race in hand could prove telling.
Lamberti and Thissen continued to battle hard for the Aurora drivers 'title' with the former moving a place, but Mark Bird slotting in between the duo after the Liger driver put in a seasons best run of 192 points.
Eric Nixon once again put in a substantial amount of places as he is still to complete eight races and thus is expected to climb much further before the season's out. Other high climbers include Niklas Brattermark and Ryan Matthews and several drivers managed nine or more positions – something that will happen regularly as the drivers with less than eight finishes score substantially higher than those who are dropping scores.
Overall the championship is bubbling nicely with plenty to play for as the field moves on to the new challenge of Belgium's Zolder circuit.
Images courtesy of Kalle Ruokola except where noted.
---
You may also like...
---