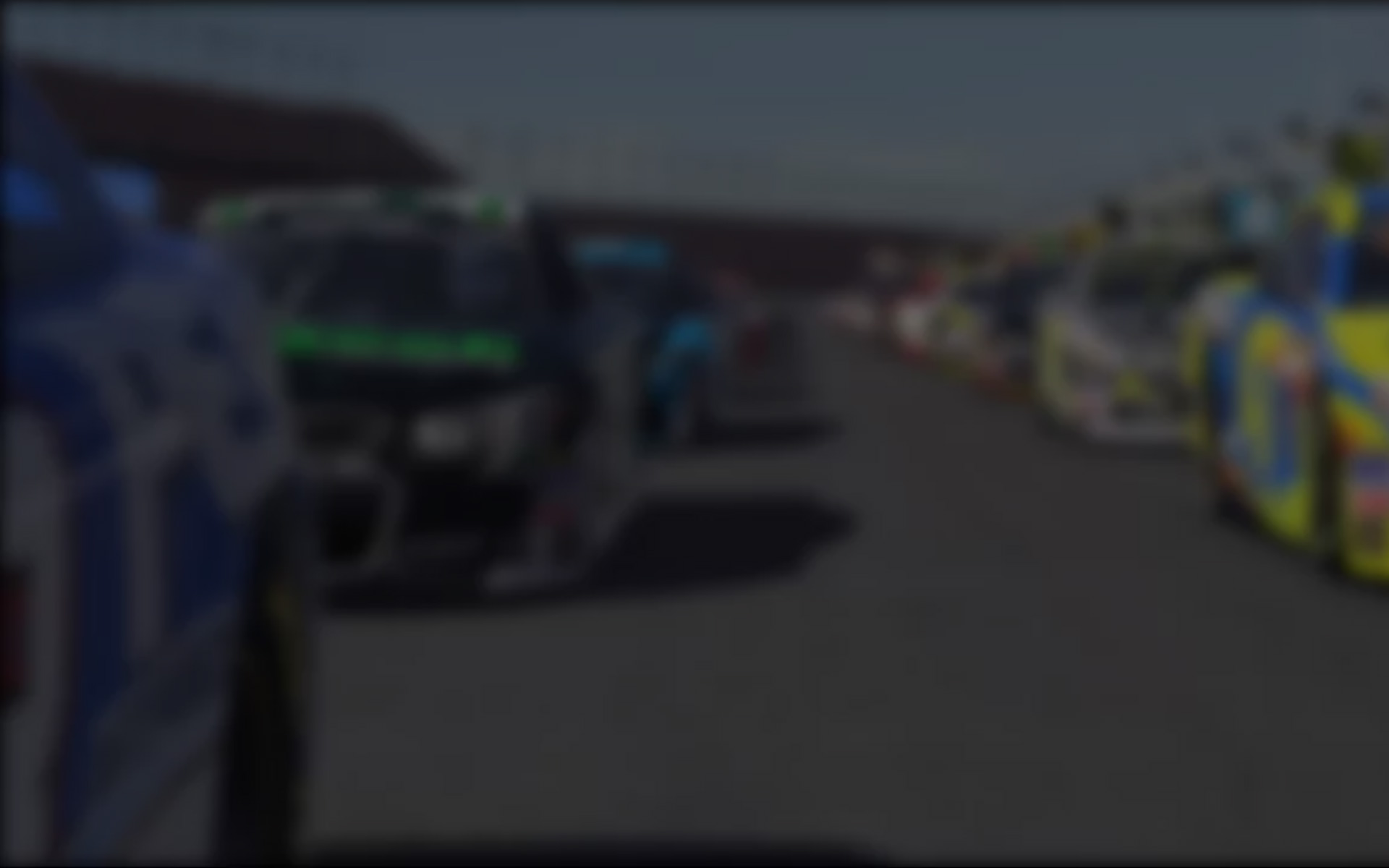 The NASCAR iRacing Pro Series tackled Chicagoland Speedway for the first time this season for Week Eleven. This 1.5 mile "cookie cutter" challenged the pro sim racers in more ways then one. Not only was tire conservation key, but much like the NiSWC, clean air was vital.
Two new faces found victory lane this week for the first time, and it happened on the same day. Kenny Humpe started from the third position and wasted no time getting to the front in the top Wednesday split. Humpe led 93 of the 120 laps en route to his first career NiPS win.
"Car was good, just a little loose off but wasn't uncontrollable," Humpe described. "Fun racing with Steven (Gilbert) and Josh (Parker) there on that last run.
Thought he was gonna be able to catch me while I was trying to pass the lapped cars, but I had just enough of a gap."
While that was happening, Charles Cosper was having a very similar race in his split. Cosper led 92 laps and was able to pick up his first career victory. Byron Daley had another impressive week as he came home second, Brandon Buchburger was a surprise third, while Thomas Hazard and Jesse Atchison rounded-out the top five.
"Took the green and I really couldn't believe the car was as fast as it was," Cosper explained. "I tried to stay calm because as soon as I passed some of the best guys around to get into the lead, I got really nervous. Had a late restart where (Jesse) Atchison took two tires and restarted in first. I Got a decent restart, and cleared (Jim) Caudill off Two, then got a great run on Atchison exiting Turn Four. I took it to the high side which messed up his line entering One.
I let off early and pulled a crossover move exiting Two for the lead and my first ever Pro Series win! "
Thomas Hazard was not happy with his fourth place Wednesday result, so he decided to race Friday morning.  It was a good thing he did, as he was able to grab the win and the 293 points that goes along with it. Dana Wymer continued his hot streak with a second place finish, and Matthew Moose rounded out the top three.
Saturday night some of the top NiSWC drivers showed up, and showed the pros why they are among the best. Brian Schoenburg took the top split of the week (300 points) in dominating fashion. Schoenburg was able to hold off his good friend Ray Alfalla in a car that was described as extremely loose. Jason Burstein salvaged his week with a third place finish, Steven Gilbert slid through his pit stall late to cost him any chance at the win, and Dana Wymer rounded out the top five.
In the other race Brad Davies stole one for the second week in a row. Davies only led nine laps in a race dominated by Tyler Hudson. Unfortunately, for Hudson this is becoming a pattern; dominate the race, but have a disappointing finish . . . in this case thirteenth. Phillip Diaz worked his way to second, while the very surprising Robert Frieary the third earned himself a top three.
The final race of the week was one of the most exciting. Richard Towler started way back in twentieth, but established himself as a dominant force early. Towler eventually worked his way through the field on a long green run, and controlled the race until the checkered flew. However it was not that easy for others, as wreck after wreck late in the race put a dark shadow on what began as a very clean race. Eddie Smith dodged the wrecks to finish second, and Henrik Carlsson was fast all race and finished third.
The next event for the NiPS is a return visit to Charlotte Motor Speedway. Jameson Spies took the high points of the week last visit, while Ray Alfalla, Josh Berry, Brad Davies and Justin Trombley also scored wins.
---
You may also like...
---