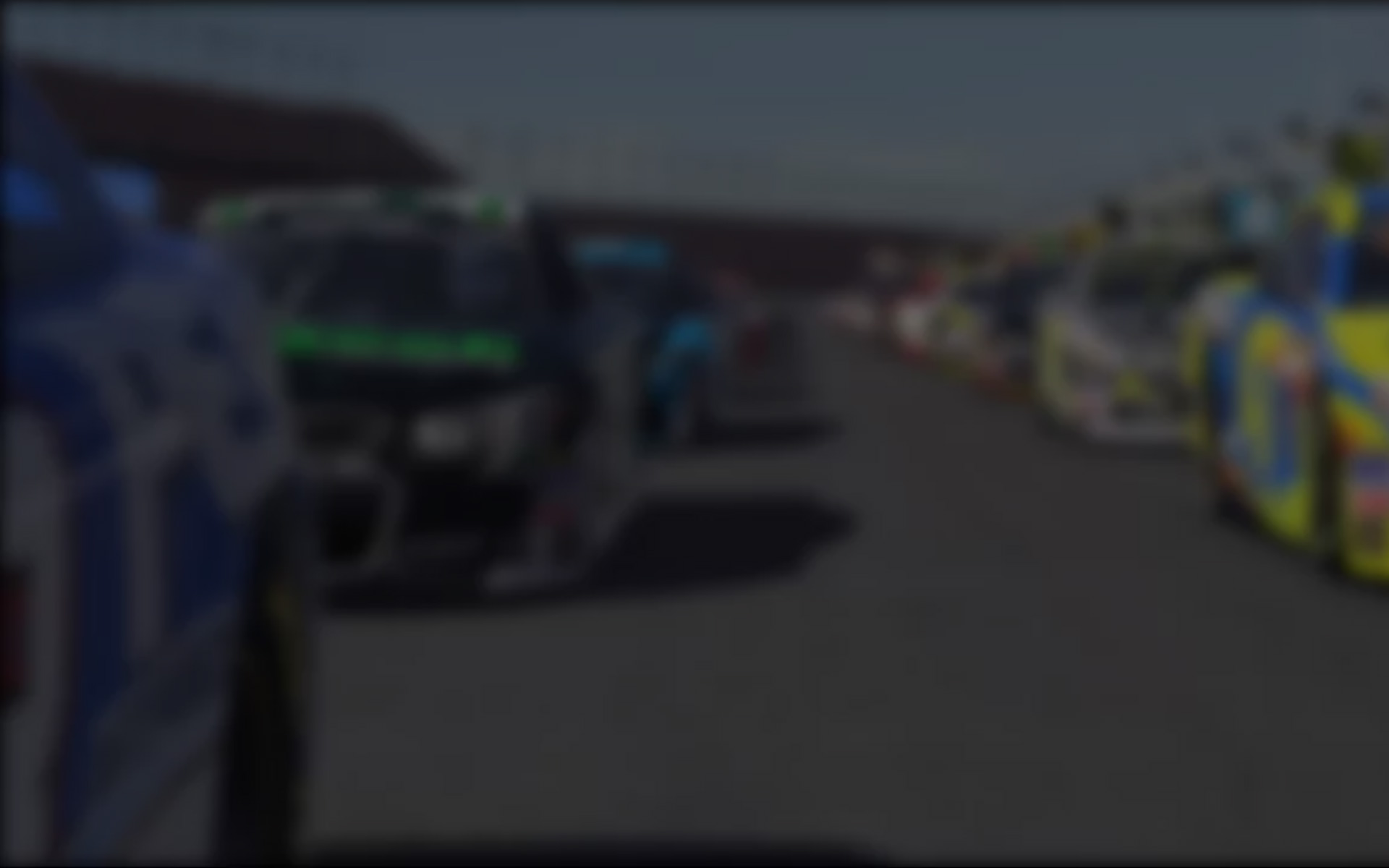 Week Nine brought the NASCAR iRacing.com Class A Series to Texas Motor Speedway, where the Lone Star State provided some of the most intense, door to door, bumper to bumper, sim racing the series has seen all year. With speeds topping the 200mph mark into Turn One, commitment and confidence was key.
Jim Caudill Jr once again put his name on the top of the charts, which all but cements his championship run. Caudill only needed one start to find victory lane and the 292 points that went with it. He led 97 of the 100 laps, thoroughly dominating the top split of the week.
Brian Schoenburg made a rare appearance to the NiCAS at Texas. In two starts Schoenburg got one win, and earned himself the second highest point total on the week. Marcus Lindsey, Brandon Buchberger and PJ Stergios also had very solid weeks, propelling each of them closer to making the Pro Series.
Kenny Humpe absolutely throttled his competition, taking six wins and seven top fives in his seven starts. Humpe led 524 of the possible 700 laps. Gabriel Solis had the most starts for Week Nine. Solis saw the green silk 13 times on the week, while Rafael Doninelli had a dozen starts, and the always-active Rick Savage started 10 races.
After each of the first three NiCAS seasons, the top twelve drivers in the final points will be selected to the Pro Series.  With only three weeks left in 2011 Season One,  the points for the Pro cutoff are beginning to finalize and the favorites to make the Pro series are emerging.  Caudill is not only looking at the number one seed, but is looking at becoming the overall champion of the series. Stergios and Kevin King have both been extremely solid, not necessarily winning races, but consistently placing in the top five. Lindsey has laid low for the most part, staying out of trouble and finding his way to the front late in races. Dale Earnhardt Jr. does what he can with his schedule.  He has proven he can win the monster S.o.F. races, but is often busy with real world racing when the sim races take place.  Buchburger and Jason Lofing are two of the fastest guys on the track week in and week out, but both struggle to see the checkered flag. Chris Henion has flashes of brilliance, while Joe Quinn and David Hutto are consistent top five competitors.
Next week it is time to go super speedway racing once again, this time at Talledega Super Speedway. Strategy and timing will be key to running up front at the 2.66 mile track. The last trip to a plate track saw Joshua Laughton who came out on top, but who knows if the breaks will fall his way again. It's anyones race when the NiCAS heads to 'Dega.
---
You may also like...
---