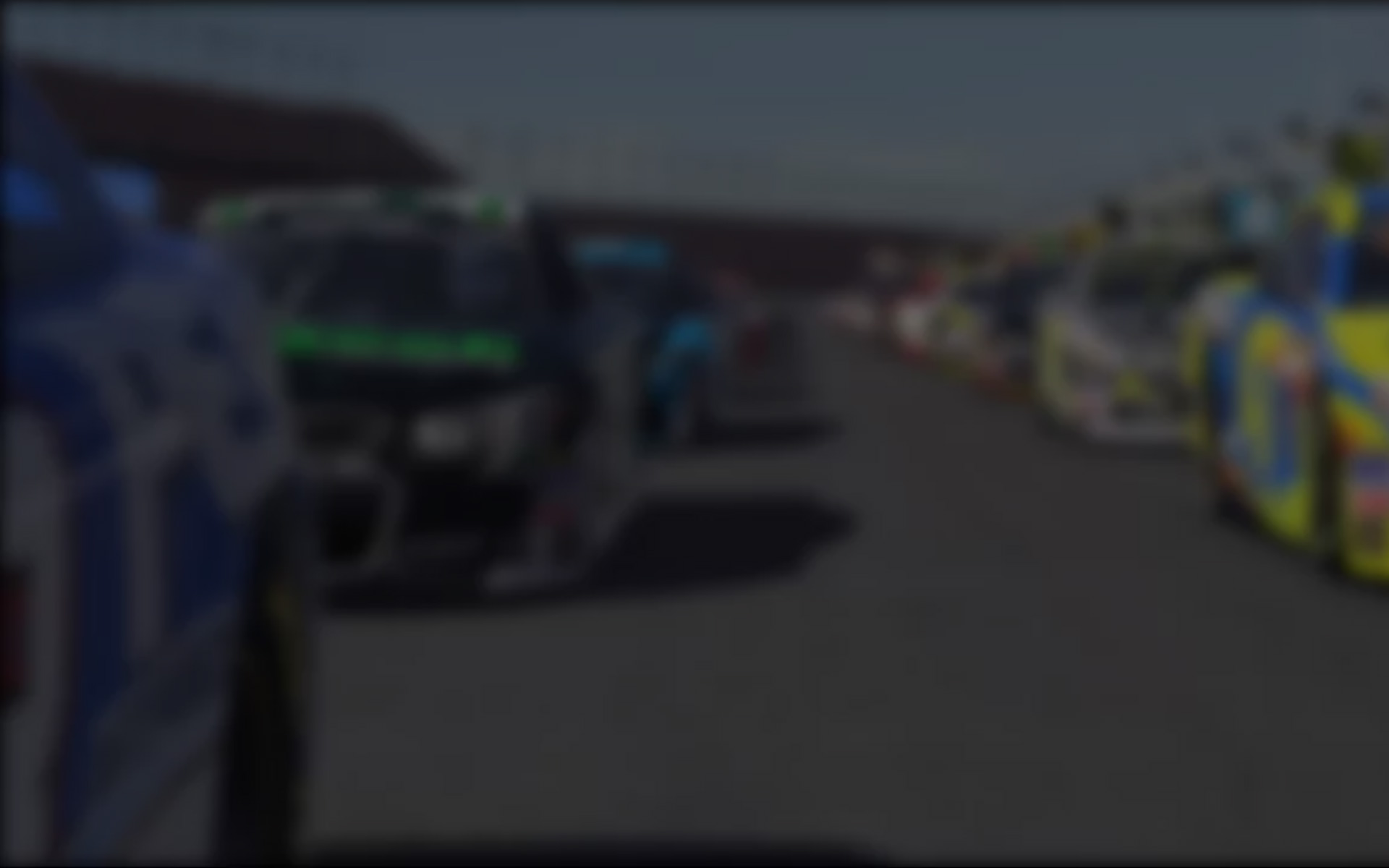 March 6th, 2017 by Dan Ensch
The age-old adage that it's better to be lucky than good can win you a race now and then even if you're not the most skilled pilot on the track. But when you're both lucky and good, you must be either Tim Holgate or Brandon Trost. And, if you're Holgate, you also just won the Auto Club Speedway California 150, the third stop on the Apex InfoTech Indy Elite series.
The pair survived an early race incident that could easily have knocked both of them out of the contest on lap 26 when, running side by side for the lead, Holgate came loose off of turn two and slapped Trost, sending the Team Velocidaddy/Mariokart #007 spinning wildly to the infield pavement.
"We were racing pretty hard; feeling our cars out," said Holgate. "I don't think either of us were trying to dominate at the front. The tires were starting to go and both of us were fighting pretty hard. We both went in real tight, and coming out of two the car got a little bit loose and stepped out just enough for how close we were and I think it tagged Brandon's left rear. I saw him spinning out but I don't think he took any damage. I want to apologize to him for that."
Trost managed to keep his car off of the infield retainer and neither car incurred damage from the collision.
"The thing with Holgate, 100% I'm fine with. That was hard racing and we were both wrecking loose. We didn't have the set figured out and we both figured it out right there that we needed to change some stuff."
While Holgate managed to stay near the front for the remainder of the day, Trost had to battle back from 24th following the mishap. He was back in the lead by lap 68, but soon after would suffer yet another setback when he and Marco Aurilio Brasil tangled in Turn One in a classic argument of blocking versus dive-bombing.
"I think the incident was 50-50 personally," recalled Brandon. "I understand what he was trying to do and I was just trying to pass. But he had some side pod damage and I just don't think it was worth racing me that hard. I wish people with damage would think, 'What's best for my race? Is it better to be racing 110% against a guy, or should I let him by and follow him because I know he's faster' ?"
While Brasil did not survive the incident, Trost once again did. After falling out of the top ten yet again, he battled back for a fourth-place finish.
"It was an interesting race to say the least."
Almost unnoticed among the chaos was the solid, consistent performance of Joe Branch, who led as many laps (41) as Holgate (including the fastest lap at 31.442) and brought his Verizon car home a close second to his Ludicrous Speed/Snake Pit team mate.
"We were fast during practice this weekend and then we kinda found something extra right before the race started. We really had no idea how hooked up we'd be, but it was fun to drive. Of course I wanted the win, but Holgate just turned into Holgate there in the end and just blew me out of the water."
With about 50 laps of sim racing remaining it looked like a 1-2-3 finish for the Snakes as Tim Doyle took his turn leading his team across the checkered stripe for a total of 27 times. But Doyle was caught speeding on a green flag stop on lap 102, ending his chances of a win. Doyle still managed a ninth-place finish after falling to 19th with the miscue.
Austin Espitee filled the void on the third step of the podium, bringing the Absolute Zero/Powerslide/Doom machine in just ahead of Trost at the wire. Although happy with the result, Espitee wasn't thrilled with his performance.
"The only chance I had to keep up was if I nailed my pit stops, which I really didn't."
Andreas Eik started 18th and battled back from a mishap of his own to round out the top five. Troy Eddy (6th), Tony Showen (7th), Bradley Walters (8th) and Dan Lee Ensch (10th) rounded out the top ten and were the only other simracers left on the lead lap.
With his first win of the year, Holgate keeps his Sam Maxwell Customs car on point in the Apex InfoTech championship standings with 135 points, 29 markers ahead of Trost and 39 in front of Espitee. Branch climbs four spots to #4, while Adam Dock slips two places to fifth after suffering a last lap accident Sunday.
The Elite series goes from big oval to small for the Richmond 150 in two weeks. Race coverage begins at 7 pm Eastern on Racespot TV.
---
You may also like...
---