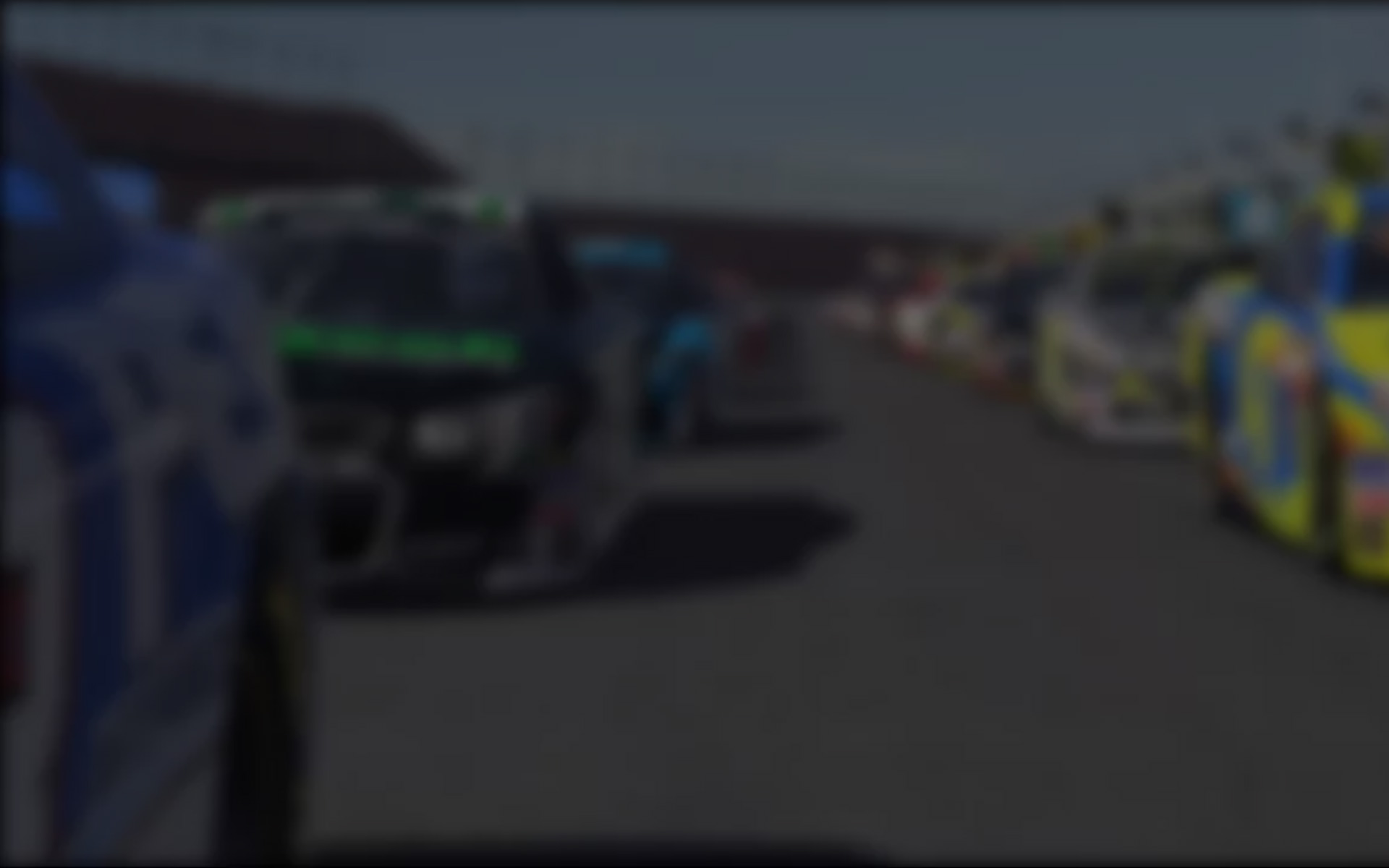 Some of iRacing's top stars flexed their muscles in Week 3 of the PEAK Stock Car Dreams National Series, taking over the points lead at the first quarter mark of the 2014 Season 1 championship after a visit to the virtual Chicagoland Speedway.
Woodland Park, New Jersey's Michael Conti grabbed 263 points in Wednesday night's 10:45pm race edging-out Ray Alfalla by .208s.  Alfalla earned 250 points with his second place finish and the results vaulted both drivers to the top of the series standings three races into the season.  The 4157 SOF race also saw fellow pros, Brad Davies and Brandon Hauck take third and fourth place respectively.  Paul Kusheba who went into Chicagoland with the points lead picked up three wins in four starts on the week, but could only manage a ninth best 218 points, which dropped him to third in the overall standings.
Behind Conti and Alfalla for the week was the top non-pro driver, Brenden Koehler who picked up three wins in four starts for a total of 241 points.  Brandon Hauff and Davies rounded-out the top five overall for the week with 238 and 237 points respectively.
Justin Wariner picked up the "Iron Seat" award starting 34 races at Chicagoland, picking up nine wins and 26 top-five finishes for his efforts.  He finished the week in 31st place turning a total of 1156 laps.
Division winners for the week at Chicagoland were: 1 – Michael Conti 263 (New Jersey) 2 – Jeremy Allen 187 (Ohio) 3 – Travis McDaniel 165 (Florida) 4 – Trey Browning 149 (Texas) 5 – Bill Pedersen 161 (New England) 6 – Charlie Smith 94 (Plains) 7 – Brian Guedesse 79 (Florida) 8 – Derek Edwards 90 (Carolina) 9 – Brandon Hubbard 107 (New York) 10 – Austin Garrett 56 (Texas) Rookie – Jeremy Canute 104 (New York)
Three races into the season Conti holds a slim two-point lead over Alfalla, while  Kusheba is still in the thick of the battle, just 21 points back of first.  Davies holds down fourth 26 points back while Byran Daley rounds out the top five in the standings trailing by 62 points.
Pro drivers hold half of the top 10 spots in the overall points chase with Class A drivers holding four places and Kyle Crump (P8) the lone Class B driver.
70 laps on Bristol Motor Speedway's brightly-lit high banks await the PEAK drivers and their digital Chevrolet Impalas in Week Four.  Gone will be the wide open sim-racing of the Windy City and "In" will be the safety rating nightmare that is the "World's Fastest Half-Mile."  With a trip to the 2014 PEAK Stock Car Dreams Challenge driver combine on the line, the action (and probably the tempers) is sure to heat up in Thunder Valley.
---
You may also like...
---