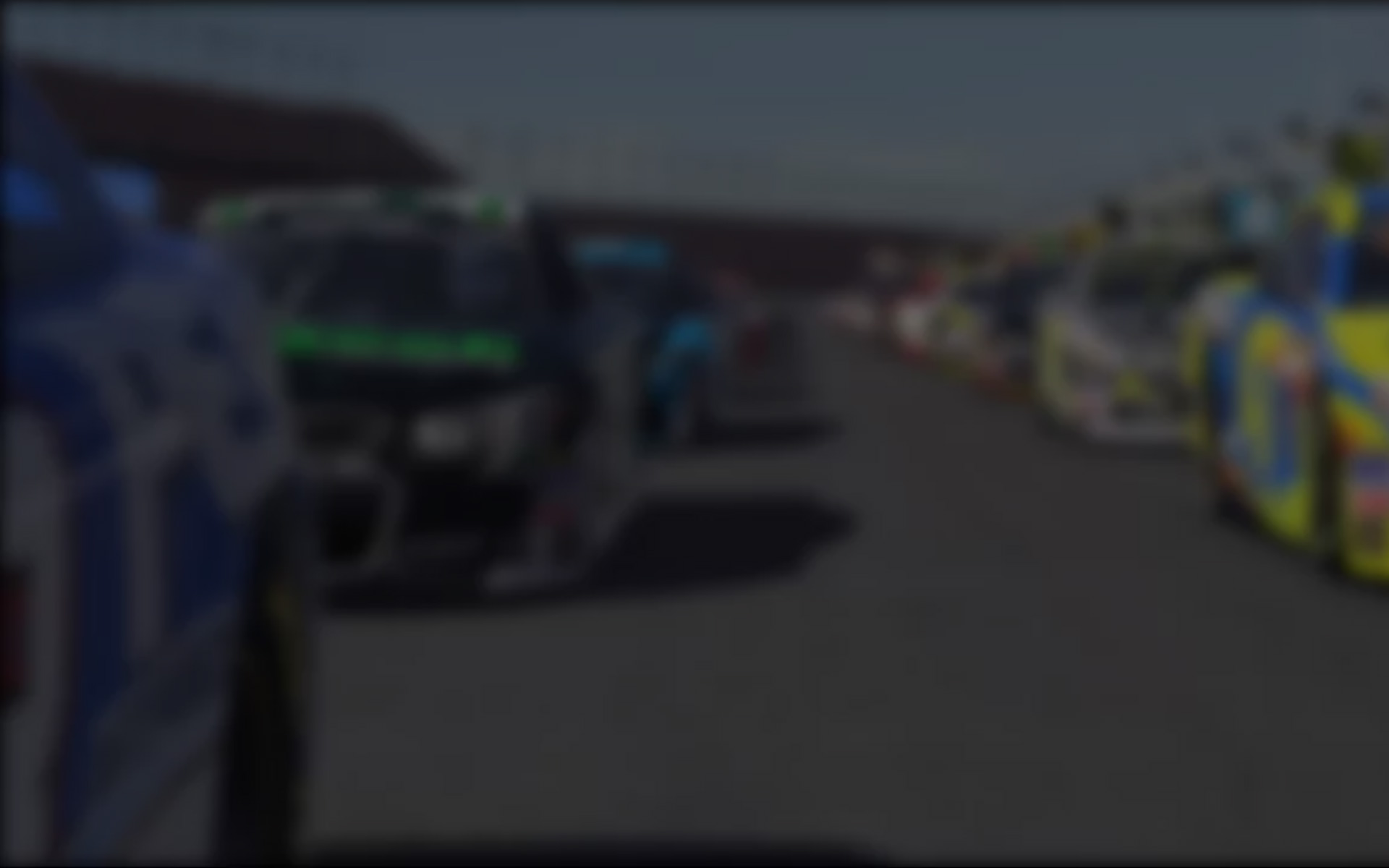 Michael Conti pulled-off a surprising victory in Round Seven of the 2014 NASCAR PEAK Antifreeze Series at Dover International Speedway Tuesday night, beating Chris Overland, PJ Stergios and Nick Ottinger on a restart with three laps to go. The win was Conti's second triumph in the last three in the NASCAR PEAK Antifreeze Series events.
With nine laps of sim racing remaining Conti appeared destined to finish no better than third as Ottinger and Joey Brown both passed him with 15 laps to go and were not struggling as much with their tires. Things changed drastically, however, when Brown spun off of Turn Four on Lap 191, bringing out the caution flag.
Even though only three laps would remain in the race when the green flew again, most of the leaders decided to pit for tires due to the massive tire falloff. Two drivers, Stergios and Overland, decided to roll the dice and stay on the track. Ottinger was the first car off pit road with four new tires and lined up third with Conti on his outside in fourth, also on new tires. Both drivers hoped the front row would not spin their tires and that the race would stay green long enough to regain the lead.
The restart saw both Stergios and Overland get away with minimal wheel spin; fairly surprising considering their tires had over 50 laps on them. Instead, it was Ottinger who spun his tires and nearly swerved into Conti. Ottinger's bobble gave Conti any lane he wanted in Turn One as he looked to overtake Stergios and Overland as quickly as possible.
"What a finish! . . . (I) can't say the car was the best it could have been tonight, but it was good when it counted." – Michael Conti
Conti chose the outside lane, hoping the two drivers in front would keep their cars near the bottom. The plan worked to perfection as Conti took the long way 'round, using his fresh rubber to make a sensational three-wide pass for the lead. And not a moment too soon: the yellow flew just a couple seconds later when Danny Hansen got spun around battling for fourth. With only three laps to go, the race ended under yellow, giving Conti a somewhat unexpected win.
"What a finish!" said Conti, who moved into the series points lead with his victory. "(I) can't say the car was the best it could have been tonight, but it was good when it counted."
Stergios finished second and Overland was third as the two just missed-out on pulling a big upset. Ottinger had to settle for fourth while Peter Bennett rounded-out the top five with a quiet but solid run.
Tire management was critical from start to finish as drivers could only go about half a fuel run before their lap times literally fell off a cliff. Conti started on pole and jumped out to a comfortable lead, but as the run wore on his car developed a bad push while Ottinger and Brown stayed more consistent.
About half the field chose to pit once their tires began falling off, but that move backfired when the caution flew for the first time on Lap 49.  Normally this would not have been a big deal as the cars that pitted could take the wave-around and get their lap back, but at Dover cars commonly go two laps down while pitting.
With only two cautions in the first 190 laps, the drivers trapped a lap down never had a chance to recover. Thus only 13 drivers finished on the lead lap, far lower than normal in the NASCAR PEAK Antifreeze Series.
The final run of the race before Brown's accident was the most interesting in terms of tire wear. Drivers knew they could not go the distance on fuel, but they had to balance pitting early to take advantage of fresh tires while risking being trapped laps down. Conti pitted a few laps before Ottinger and Brown and pulled out to a three second lead after the round of stops was complete.
As the laps ticked down, Ottinger and Brown slowly started cutting tenths off of Conti's lead. By 20 laps to go, those tenths became closer to half a second as Conti's Chevy SS hit the tire performance cliff hard.  In fact, he looked to be dead in the water as far as competing for the win before he was saved by the caution for Brown's spin.
The win vaulted Conti into the championship lead. He leads Ottinger by eight points while Jake Stergios sits 16 points behind after a 13th place finish at Dover. Chad J Laughton fell to fourth after connection issues caused him to finish 32nd and Ray Alfalla is fifth despite finishing P19 after being trapped a lap down on the first round of pit stops
With their visit to the fastest one mile track complete, the NASCAR PEAK Antifreeze competitors shift gears as they look forward to another fast track up next on the schedule – Michigan International Speedway. Long green flag runs at the wide and fast track are commonplace and it would not be surprising to see fuel mileage heavily influence the outcome. Look for Ottinger, Alfalla and Hansen to be strong as they ran up front all race earlier this season at Michigan's sister track, Auto Club Speedway. Will a familiar face make another trip to victory lane or will fuel mileage and unpredictable tire wear usher a new driver to victory lane? Be sure to catch all the action in two weeks' time on iRacing Live!
---
You may also like...
---