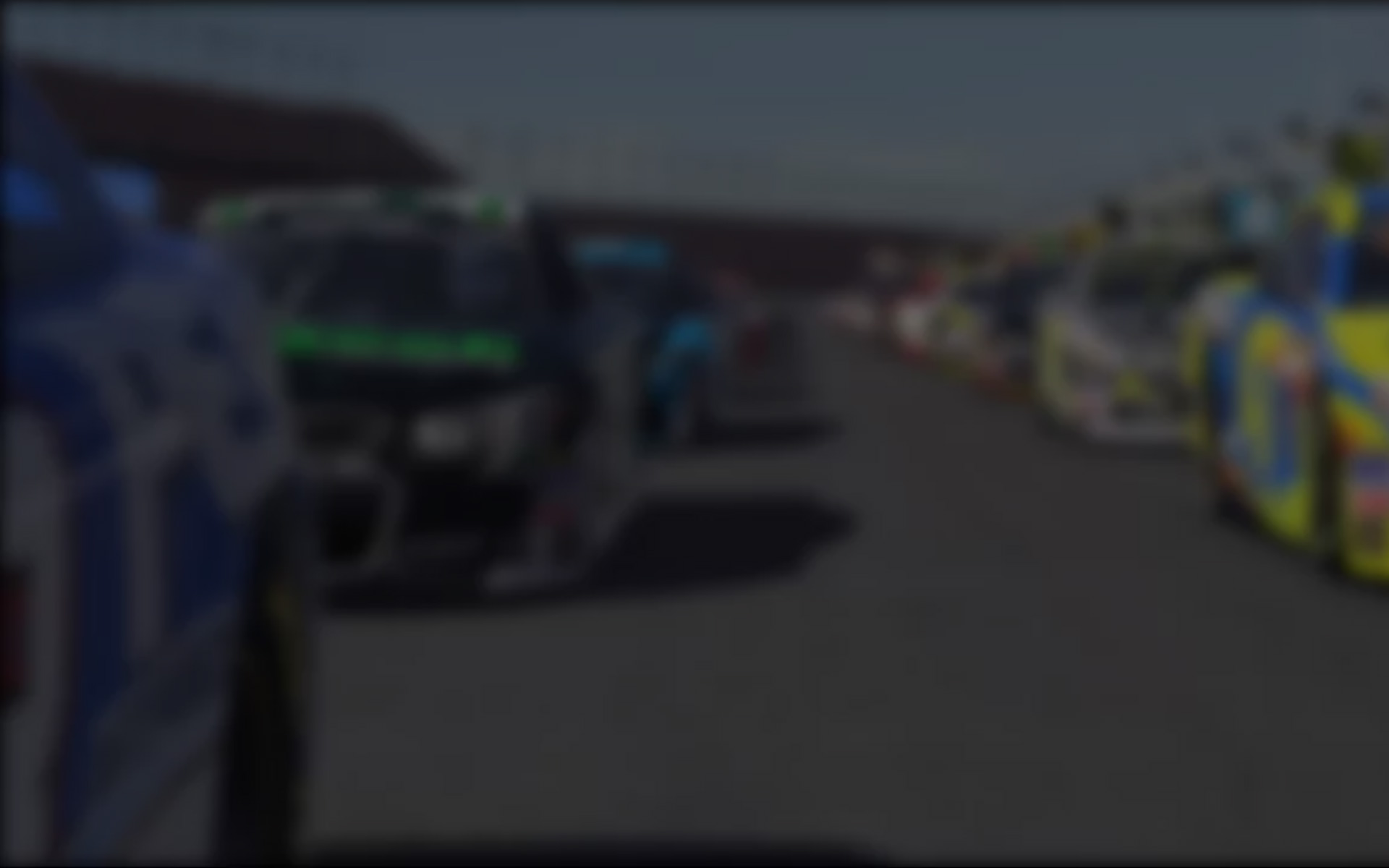 Season 3 for the Continental Endurance Sports Car Series is set to launch again on February 2 with the 2.4 Hour race at Daytona International Speedway road course featuring the Mazda MX-5 in the Street Tuner Class and the Ford Mustang FR500S in the Grand Sport Class.
Historically the season opener at Daytona is the most highly attended event of the season which had, in the past, resulted in some sim-racers getting locked-out of the event. To ease this problem the race administrators have come up with system to reserve pit stalls for both classes for returning drivers to the series, 14 pit stalls for each class to be precise. The first seven pit stalls will be reserved for each class based on "Mr. Clean" standings from the prior season which is determined by overall incidents tallied up over the previous season. A few drivers who earned locked in spots from previous season did earn a pit stall for round one but are unable to attend due to scheduling conflicts and have withdrawn their names giving those spots to the next driver in line.
Claiming those positions for the GS class are the following drivers:
1. – Jady Baumgardner 2.  – Brian Strodtbeck – 3.  – Jason Poisson – 4.  – Steve Brown – 5  – Tim Brokaw – 6. – Dustin Peterson – 7. – Russell Klaesson – (Switched from ST class)
Drivers for the ST class locked in for Mr. Clean standings are: 1. ST – Steven Asbury – 2. – James Stevenson – 3. – Ed Voras – 4. – Antti Tuominen – 5. – David Whamond – 6.  – Richard Losper – 7. – Chuck Johnson –
The second criteria used to determine returning driver reserved entries fell to season points standings, removing any drivers who are already locked in via "Mr Clean" that list is as follows:
Points standing reserved pits stall entries in the Grand Sport division:
8. – Jason Bryfogle – 9. – Andre Trego – 10.  – Nicholas Bailey – 11.  – German Afanador – 12.  – Reino Tanni – 13.  – Jason Frier – 14.  – Edmund Hershberger
Drivers for Street Tuner class based on season points standings: 8. ST – Chris Moran – 9. – Christopher Thompson – 10. – Stefan Overgaard – 11. – Hang Ho Tao – 12. – Eric Biggs – 13. – Hiro Kanaya – 14. – To Be Determined due to ST / GS driver switch
Reserved: 15. – Wes Earick – Event Host / League Organizer
With these drivers locked-in, the stage was set to host a split qualify session to determine the remaining entries and the practice portion of the session it looked like the remaining pit stalls would not be given away without some fierce contention.
After all was said and done Dan Rasch earned the pole position with a blistering time of 2:04.125 in the FreedomainRadio FR500S Mustang (pictured here)
The following GS Drivers Filled out the remainder of the field:
2. Duljon Boldrin – Race Weekend Team – 2:04.966
3. Arthur Hermont – Race Weekend Team – 2:05.260
4. Trevor Hill – Calabogie Motorsports – 2:05.474
5. Darren W Jump – 2:05.745
6. Chris Burritt – Black Leaf Motorsports – 2:06.211
7. Elena Gomez – 2:06.226
8. Garrett Adams – J&G Motorsports – 2:06.250
In the Street Tuner Class there was no less competition for the remaining slots for the drivers who did participate but surprisingly there were fewer drivers to contend for them.
Dexter Castro set the pace with the ST pole position (formerly a GS driver his points from season 2 were split due to mid season class change) Dexter (pictured below) set the fast time of 2:12.448, he also had a very strong showing in the top split of iRacing's Roar before the 2.4. It would appear that he's found an excellent formula with this car / track combination.
The rest of the qualified ST cars and times are as follows
2. Arthur Chan – Blendini Motorsports – 2:13.505
3. Carl Williamson – 2:13.580
4. Stephane Morien – Turn 2 Motorsports – 2:14.719
5. Elliott Huffman – 2:14.929
6. Joshua Leutz – 2:15.000
7. Travis Ellington – 2:15.323
The stage for Round One is set for some exciting multi-class endurance racing, broadcasting services will be provided by the great gentlemen over at GSRC.
Race schedule, live Timing and Scoring, Season Standings, and live Race Broadcasts can be found on the league homepage here:
http://contienduranceseries.wix.com/cescs
---
You may also like...
---