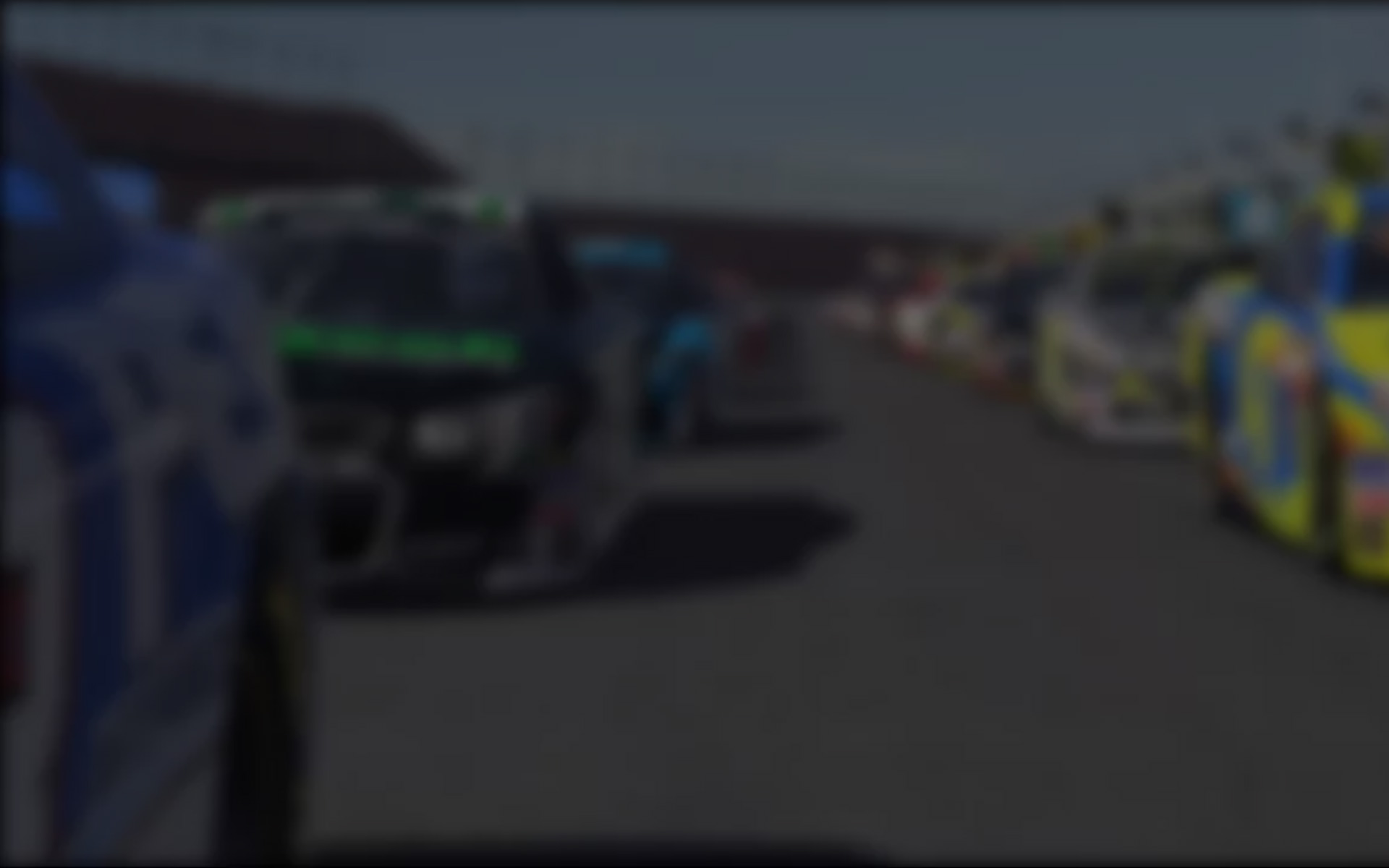 Week Eleven of the 2014 Season 1 iRacing.com IndyCar Oval Series sent the series to Iowa Speedway. Only 43 drivers participated in a week of sim-racing where story of the week was the ability to keep up with the front runners.
Ron Meier Jr. (Midwest) started on pole with Matt A. Kingsbury (Connecticut) on his outside. Matt Cooke (Canada) qualified on the inside of Row Two with Rob Unglenieks (Michigan) in fourth and Connor Cross (Ohio) rounding out the top five starting positions.
Meier had an excellent start, gapping Kingsbury by a handful of car lengths. Kingsbury slowly caught up, until Cooke got around him for second. Kingsbury struggled to keep up with the two front runners as they pulled away, leaving him behind with Cross several more car lengths back. Relief came when caution flew on Lap 14 for contact between Ray Kingsbury (Connecticut) and Terry Matthiensen (California) sent Kingsbury sliding into the outside wall and barrel rolling down the track. Although most of the field elected to stay out, a handful of sim-racers in the back elected to pit.
Cooke got a great restart, leading the field back to the green, with Matt Kingsbury clearing Meier and nearly dragging Cross with him. Cross understeered in Turn Four, nearly sliding up into Meier. Meier cleared Cross off the corner and started his drive back up to the leaders. Just three laps later, Cooke, Meier, Kingsbury and Cross had broken away from Unglenieks by over six car lengths.
Meanwhile in the back of the pack, Alfred E. Shepperd (California) spun into the outside wall, but was able to pull onto the infield and avoid bringing out a caution. Scott W. Smith (Atlantic) wasn't as lucky as he spun off Turn Two and got tagged by Lawrence Danton (Northwest) sending Smith skyward. The incident resulted in a caution that saw everyone heading to the pits. After nearly missing pit road, Meier failed to take on fuel  and was forced to pit again the next lap for a tank of virtual ethanol.  As a result, he dropped from the lead pack to the fifteenth position.
Cooke led the field back to green, breaking-away with Matt Kingsbury and Cross. Meier quickly started making his way through the field, working his way up to ninth within five laps. Unfortunately, his run ended contact with Vick Caudill (Michigan) sent Meier spinning head-on into the inside wall. The caution flag, however, did not fly as Meier stayed on the apron.
Back in the front, Cooke, Matt Kingsbury and Cross had opened up an eight car length gap on Matthiensen. As the breakaway up front continued, further back in the pack contact between Paul Jennings (Carolina) and Erick Davis (Canada) sent Davis into the outside wall. Davis then drifted back down the track and made contact with Jennings for a second time. For the next ten laps Davis limped around until he finally pitted on Lap 73.  Exiting pit road several laps later, Davis let several cars past before slotting-in with Jennings. Davis made an early entrance into Turn One, bouncing off of Jennings and slamming the outside wall. The contact further damaged Davis' car, and he finally succumbed to that damage two laps later, spinning into the Turn Three wall.
Both Cooke and Cross had an excellent restart on the ensuing green as Matt Kingsbury spun his tires. The lead duo pulled several car lengths clear of  Matt Kingsbury as he fell back to Matthiensen. The race took on a follow-the-leader mentality as most of the sim-racers tried to keep up with one another. Cross slowly lost Cooke as Matthiensen fell back from Matt Kingsbury before Neffry Aawg (Indiana) got loose and over-corrected into Troy Eddy (Atlantic) with only six laps to go. The contact sent Aawg flying into the catchfencing and Eddy into the outside wall.
The resulting caution proved to be a race-ender. Thus Cooke took a yellow-checkers win ahead of  Cross. Matt Kingsbury finished third with Matthiensen and Unglenieks completing the top five.
Cooke earned 175 points for his win in the 2775 Strength of Field contest, the highest SoF of the week. This victory enabled Cooke to clinch the championship with a week to go in the season. Other winners throughout the week included Meier, who won twice, and Cross who won once.
---
You may also like...
---