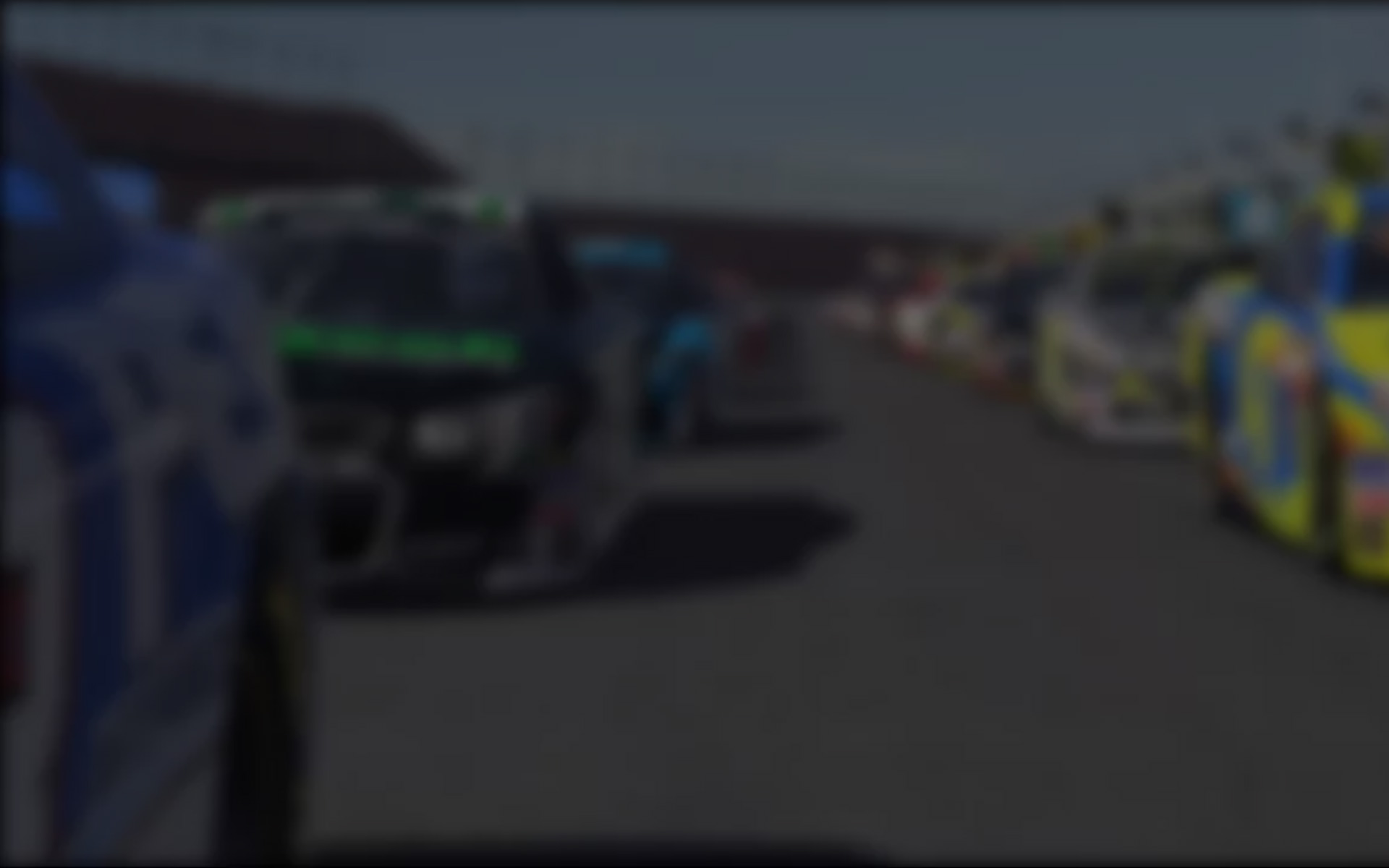 May 30th, 2017 by Paul Slavonik
In addition to the Indy 500, Monaco GP and the Coke 600, the Blancpain GT Series – iRacing's premiere GT3 championship – added its name into the hat of what was a busy weekend in the world of motorsports. During the 90-minute race at Circuit Zolder, sim-racers wheeled their virtual race cars around the tricky circuit for what was the fourth round of the 2017 series.
As the 41-car field took to the grid, it was a CoRe SimRacing front row lockout with Isaac Price and Frederik Rasmussen of CoRe Orange taking pole with a time of 1:26.583 ahead of their teammates Janne J Kiuru and Maxine Pauly of CoRe Silver. Both teams were utilizing the McLaren MP4-12C GT3.
Jesus Sicilia was able to put the McLaren of Thrustmaster Pro Team in third on the grid with Juan E Lopez and Santeri Kekkonen of Vendaval Simracing White starting in fourth ahead of Benjamin Smith and Riley Preston of Evolution Racing Team #27 who rounded out the top-five.
Hat Trick Victory
As the online race got underway, it's safe to say that the CoRe Orange duo checked out. Of the 61 laps completed, Price and Rasmussen led for 58 of them while also setting the fastest lap of the race with a 1:27.819. Keeping their McLaren clean, the duo sailed home to take their second victory of the season by a margin of nearly 24 seconds over their sister-team.
It was a smooth run for CoRe Silver who were able to maintain their starting position and finish second by a hefty margin as well. As Kiuru and Pauly crossed the line to secure an invaluable 1-2 victory for CoRe SimRacing, they did so with a 13 second margin over their closest competitors.
Taking the final step on the podium were Smith and Preston of Evolution Racing Team. Moving up two spots over the course of the 90-minute race, the duo did accrue a sizable amount of incident points but not enough to cause them any penalties. As they crossed the line to take third, they also secured an all-McLaren podium.
Honorable Mentions
There were plenty of movers and shakers during Round 4 of the Blancpain GT Series. One such team – Alexander Manea and Zach Thomas of Radicals Online Steelseries – started all the way back in 14th but were able to wheel their BMW Z4 up to fourth ahead of ineX Racing Red who started back in 12th and finished in fifth.
Always a team to keep an eye on, Greger Huttu and Tommi Hahka of Team Redline Black diced their way through the field in their Ford GT GT3 after starting in 17th and finishing in eighth.
Finally, never count out Pure Racing Team. After starting in 23rd, Andreas Allmannsberger and Maximillian Wenig of PRT #71 wheeled their Ford GT up to finish in 10th ahead of their sister-team and Round 3 winners, PRT Red who started in 30th.
Standings
With two wins to their name, CoRe SimRacing Orange continues to lead the overall Championship with 198 points. ineX Racing Red and Blue both hold onto second and third respectively ahead of CoRe SimRacing Silver who have moved up to fourth due to their strong finish.
After unfavorable results, VRS Coanda Simsport #1 and #8 have both been bumped out of the top-five after finishing in 38th and 12th at Zolder. This moves Evolution Racing Team (ERS) #27 into fifth with 171 points. Although there is effectively a tie for fifth between ERS and Coanda #8, the edge currently goes to ERS due to their better finishing results (Top 25%) throughout the season.
The Big One
The next round of the Blancpain GT Series is also the longest race of the season: Six-hours at Circuit de Spa-Francorchamps. Teams will have plenty of time to prepare for the penultimate round of the 2017 season as they receive a two-month holiday between events. There's no time to rest, however. Teams will be well aware that both strategy and consistency are the key to a strong finish at Spa.
Be sure to tune into iRacingLive for full coverage of the Blancpain GT Series sim racing action at Spa on Saturday, July 22 at 9:30 a.m. Eastern (13:30 GMT).
---
You may also like...
---