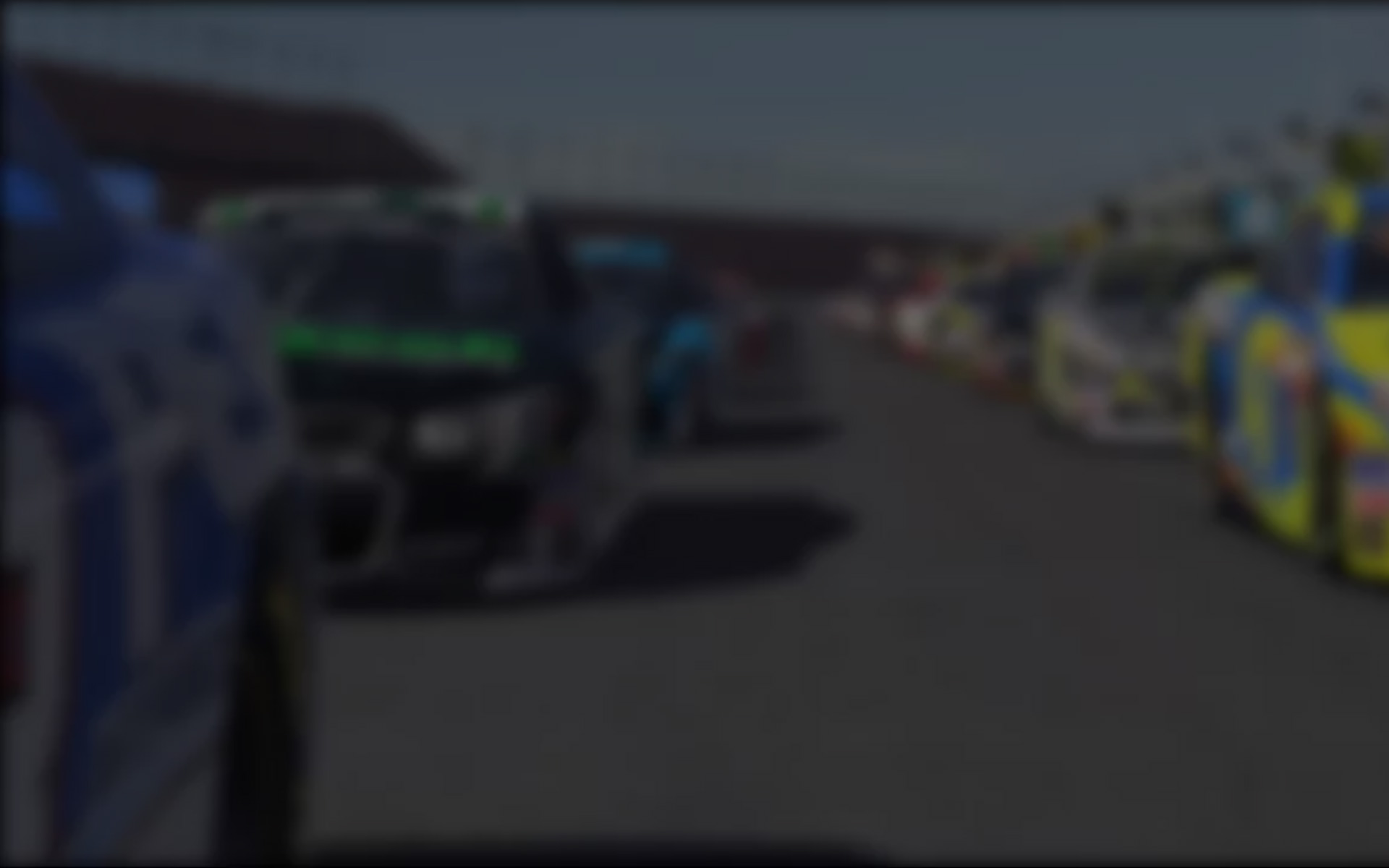 July 26th, 2017 by Paul Slavonik
The longest event on the 2017 calendar for iRacing's premiere GT3 series, Round 5 of the Blancpain GT Series took drivers to the wild twists and turns of Circuit de Spa-Francorchamps for six-hours of sim racing.
With 38 teams arriving ready to race during the penultimate round of the season, the McLaren MP4-12C seemed to be the vehicle to beat as all of the teams who qualified in the top-three utilized the oldest GT3 car on iRacing.
Qualifying
Taking pole position with a time of 2:15.366 was Frederik Rasmussen of CoRe SimRacing Orange. He was nearly three tenths clear of Justin Brunner of ineX Racing Blue who qualified in second. Thomas Arends put the McLaren of CoRe SimRacing Silver in third with Mitchell deJong of VRS Coanda Simsport #8 starting in fourth ahead of Maximilian Benecke of Pure Racing Team Red who rounded out the top-five.
Green Flag
As the six-hour online race got underway, a few minor incidents were present but it was nonetheless a relatively clean start. As time and laps ticked by, however, several teams began feeling the heat. With every team receiving double-digit incident counts, more than a few of them took too much damage to continue onward while others were forced to go a lap or more down. By the end, only 14 of the 38 teams remained on the lead lap.
After 153 laps, the CoRe SimRacing Orange duo of Rasmussen and Isaac Price managed to do the unthinkable and go from pole to checkered to take the win for Round 5. It wasn't without trial, however, as Rasmussen was in second at the start of the final lap.
Having to pull off what can only be called an incredible drive to not only catch the leader of deJong but make a stellar pass on the final lap, Rasmussen managed to do so cleanly. After an excellent run through Eau Rouge, Rasmussen made his move down the inside on Kemmel Straight after being squeezed tightly by deJong. Making it stick, Rasmussen completed the pass through Les Combes and also managed to put a nearly one second gap on the Mercedes AMG of the VRS Coanda #8 driver before taking the checkered flag with deJong taking second for his team.
Moving up two spots to claim third was the Ford GT of Benecke and Patrick Pichler. The Pure Racing Team Red duo were a little over two seconds behind the winners but well over 30 seconds clear of the next closest rivals.
Making a strong statement were VRS Coanda Simsport #18 and #1 who rounded out the top-five. With all three of their cars finishing towards the front despite the #18 starting in ninth and #1 in eleventh, the VRS Coanda sim racers continue to show why they're a force to be reckoned with.
Standings
Grabbing their third win of what's otherwise been a dominating season, CoRe SimRacing Orange holds a firm lead on the 2017 Blancpain GT championship with 252 points. ineX Racing Blue (224) and Red (223) continue to hold onto second and third respectively but VRS Coanda #8 is closing the gap with 221 points. CoRe SimRacing Silver rounds out the top-five with 215 points.
With only one race remaining this season, CoRe Orange will be looking to not only secure the championship, but do so in stunning fashion. Should they obtain pole position at the final race at Nürburgring, CoRe SimRacing Orange will have taken pole position at every race this season. However, don't count out the defending champions of VRS Coanda #1. They were very strong at The 'Ring during the 2016 season finale which allowed them to secure the championship over Heusinkveld CORE Motorsports by one point.
---
You may also like...
---