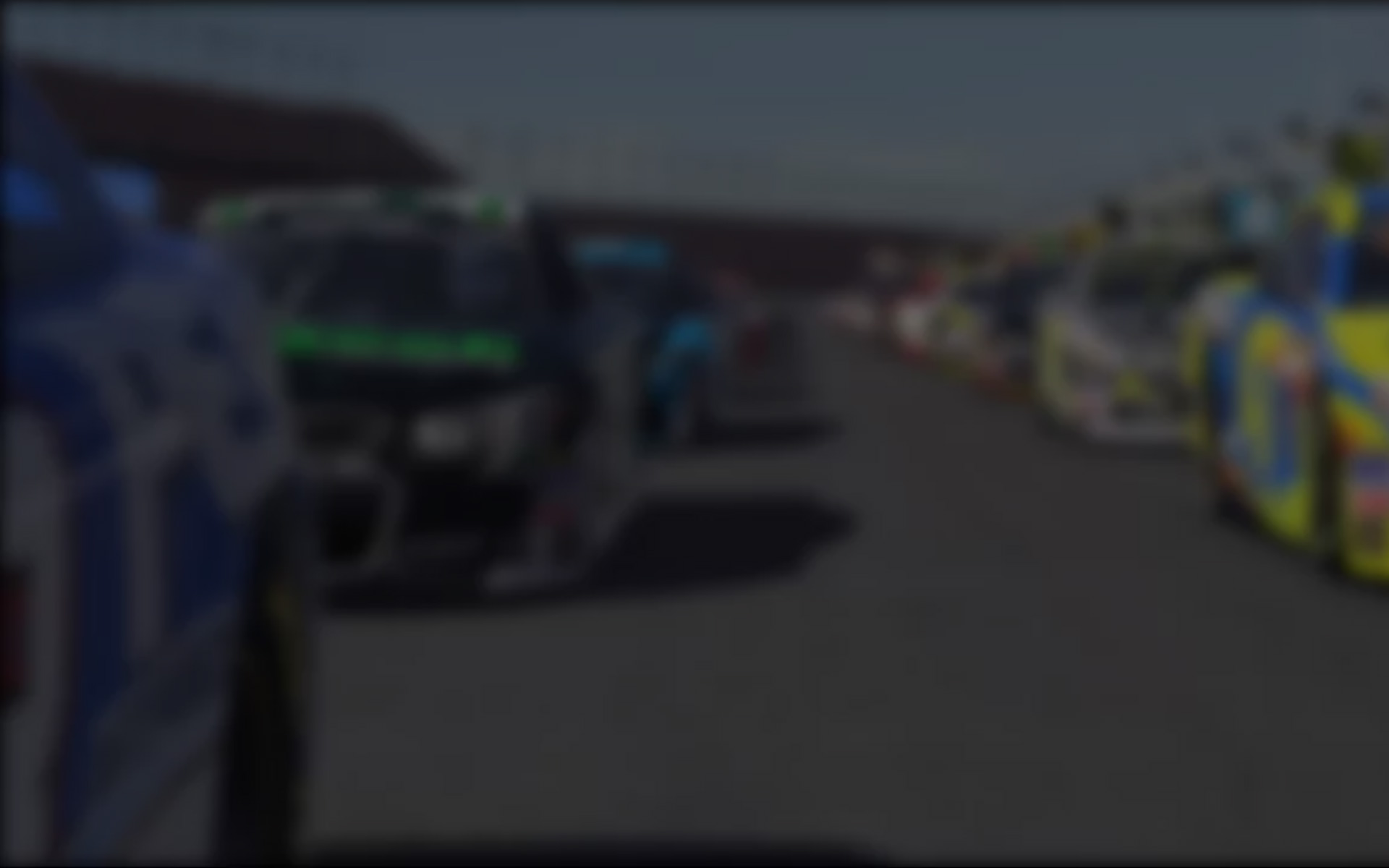 Week Five of the 2014 Season 4 iRacing.com IndyCar Oval series brought the competitors to the high-banked concrete mile known as Dover International Speedway. Only total of 42 sim-racers were brave enough to take on the challenge of the "Monster Mile" throughout the week. Cautions, a difficult pit road entry, a high attrition rate, lapped traffic, single file restarts and tire wear were just some of the storylines that played out throughout the week.
Robert German (Texas) started on pole with Daniel Kendall (Illinois) on his outside. Seth Eggert (Carolina) started from the inside of Row Two  alongside Dave Judson (Ohio) fourth with Ray Kingsbury (New England) rounding-out the top five starters.
German and Kendall had an excellent start as Eggert was slow coming to take the green, and quickly dropped behind Niall McBride (UK and I) in sixth. McBride then attempted to pass Kendall, only to push up and destroy Kendall's left front wing. Kendall dropped behind several cars as he fought to control his car. McBride, on the other hand, then set his sights on Kingsbury, only to push up again, and slam the wall off of Turn Four on Lap Seven to bring-out the first caution. Eggert was the first to duck onto pit road as the leaders and Montgomery Spencer (Carolina) stayed on track.
The top three had an excellent start as Spencer, Eggert and others did not. Eggert, whoever,  made quick work of Spencer as he attempted to run down the leaders even as the field began to spread out as the run progressed. As Kendall made his move on Spencer, the caution waved when German aero-pushed behind Kingsbury and slammed the wall off of Turn Four, nearly flipping hit Dallara DW12. German slowed down the front stretch as he held his car against the wall to avoid collecting others before coming to a stop  in Turn One. This time everyone elected to pit for service under the resulting caution.
When the green flag waved again, Judson and Kingsbury made excellent restarts as Eggert conservatively got up to speed in an attempt to save his tires. Eggert's strategy appeared to be paying off as he slowly reeled-in Kingsbury from over ten car lengths back over the course of the next four laps. That changed on lap 34 when Kingsbury's Dallara went straight on exiting Turn Two, clobbering the wall and ricocheting down the track. Before Kingsbury hit the inside wall, Eggert clipped him, destroying his front wing. Eggert had little time to diagnose his damage before entering Turn Three  and lack of front aero grip sent him spinning in front of Kendall, destroying both cars instantly.
Eggert's car came to a rest in the middle of the track, with Spencer and Randy Cornwell (Georgia) bearing down on him. Cornwell slowed as Spencer made an unsuccessful attempt to take evasive action, clipping Eggert and Cornwell. The contact sent Spencer sliding into the outside wall, destroying what was left of his car. Guillermo Alvarez (Hispanoamérica) also brushed the wall avoiding the mayhem. As the dust settled, the chain-reaction crash left half of the field damaged or destroyed. Everyone elected to pit as the excessive tire wear quickly became apparent.
Practice makes perfect as Judson had an excellent restart, and opened-up a gap of ten car lengths over Alvarez by Turn One. Meanwhile, Cornwell, easily passed Edward E. Cooper (Mid-South) for third, as they were two of the four cars left in race as a result of the high attrition rate. Cornwell then began to work on running down Judson and Alvarez. Judson was seemingly driving away with the race when he started developing handling issues. Just shy of half way, Judson's car, much like Kingsbury's 30 laps earlier, failed to turn exiting the corner. Judson slammed the outside wall and spun down into the pit wall. All of three of those left on track elected to pit under the caution.
Alvarez got a good jump on the restart, leading Cornwell into Turn One by a couple of car lengths. Only two laps later, Cornwell passed Alvarez, as Alvarez elected to save his equipment. Alvarez did not allow Cornwell to go far, staying only a handful of car lengths behind him before a slip enabled Cornwell to extend his lead to nearly ten car lengths.
Both Cornwell and Alvarez simply made laps as they conserved their tires for the long run. With fifteen laps remaining, Alvarez began making his move, and started closing on Cornwell. With ten laps to go, Alvarez was seven car lengths back; at five laps to go, the gap was down to three car lengths back. Coming to take the checkered, Alvarez had just reached Cornwell's gearbox and even climbed the outside wall in an unsuccessful attempt to pass Cornwell.
Cornwell finished only 0.084 seconds ahead of Alvarez in the 1934 Strength of Field. Cornwell earned 118 points for his win. Cooper finished three laps down in third. Judson and Eggert ended up out of the race, but still finished fourth, 66 laps behind and fifth 95 laps behind respectively in the high attrition race.
Only two other drivers survived to reach Victory Lane during the week at Dover. Brandon Trost (Pennsylvania) earned three wins, and German won the only other race of the week.
---
You may also like...
---