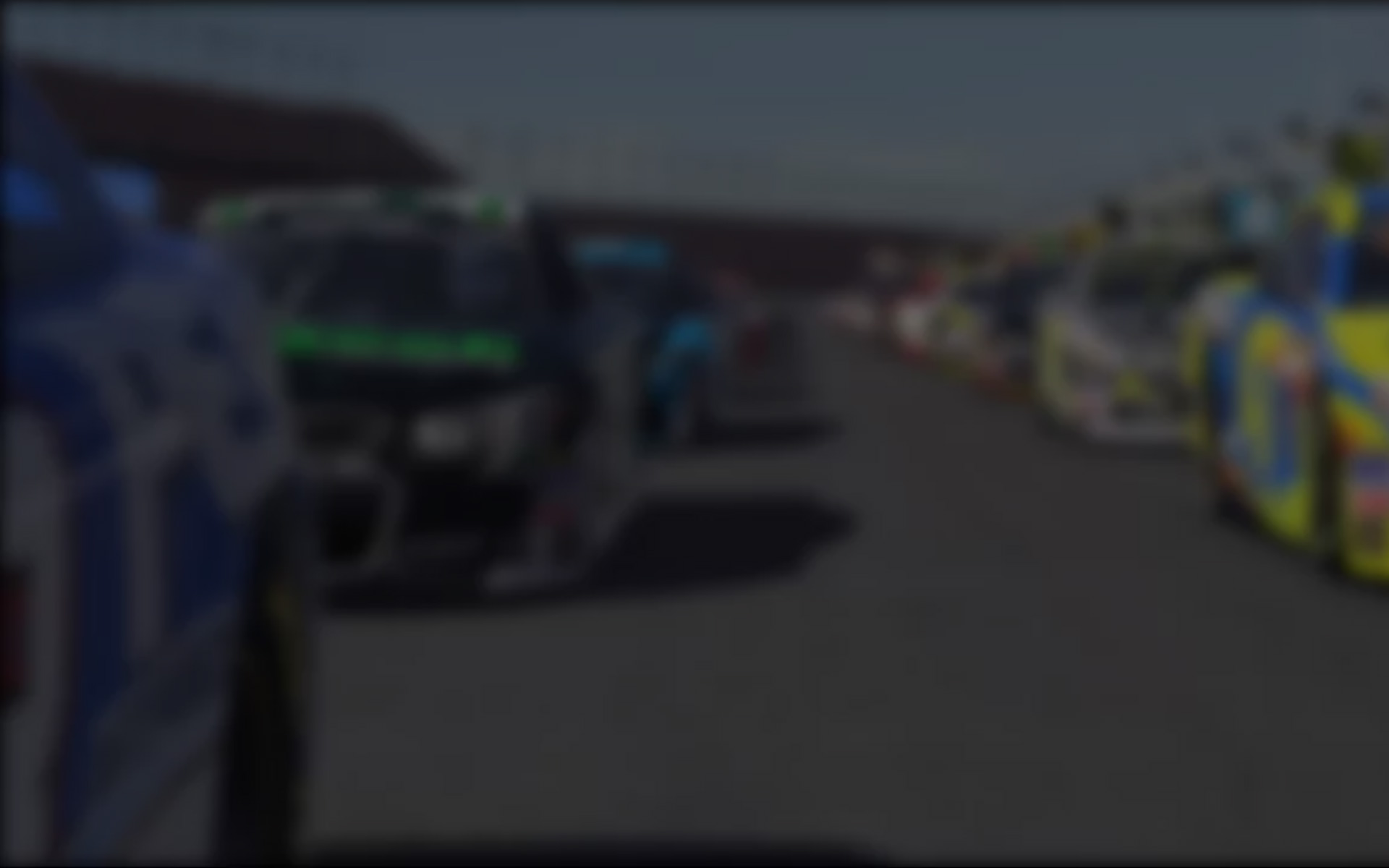 Oh the lengths iRacing goes to in the quest for authenticity; up to and including risking life, limb . . . and ego.  Days after submitting to a rigorous grilling for a Q&A for iRacingNews, senior programmer Richard Jobling – together with fellow programmer Ike Adams – journeyed to Lime Rock Park for a one day Skip Barber Racing School.
Those who read Richard's Q&A (and at last count there were over 3400 of you; either that or Richard's mother can't get enough of the article) are aware of the fact that he is currently focused on improving iRacing's crash damage model.
You know where this is going, right?  On a day to warm the cockles of a Scotsman like Richard, he and Ike got through the classroom sessions and chalk talk unscathed.  And despite the slippery conditions, they both managed to bring their Skip Barber F2000s back to the pits in one piece after the first two on track-sessions.
Session Three didn't end quite so well.  Having shoehorned his 6'3" frame into the Skippy, Richard had some difficulty effecting the fancy footwork necessary to get the most from the car.  What had been a fine mist turned into a light rain and when the back end stepped out in Turn Two . . .
"I gave it a little too much gas and the back started to come around," he explains.  "I didn't catch it quickly enough and when I went to hit the brakes my foot must have hit the throttle as well.  The car went completely around and headed off the track.  From driving in the sim I knew there was a wall there and I thought 'I hope I don't hit it.'"
No such luck.
"I stopped with a gentle thump and thought 'That wasn't too bad.'  But after I cleared all the muck and mud off the mirrors and looked at the rear of the car I said to myself 'Hmmmm.  That wheel is not meant to be there.'"
No, Richard didn't reach for the reset button, but he did think "How am I going to explain this to my wife?" followed quickly by the realization that he would never live down his adventure back at the office  . . .
Adams was thinking along the same lines.
"I felt terrible for Richard," he said.  "That HAD to be so demoralizing, and then to think about all the grief he would be in for back at work."
The bad news is that the car's left rear corner and the left sidepod were damaged in the shunt.  The good news is that Richard had signed-up for the insurance package and, when it was all said and done, saved himself a whopping $75 over what it would have cost to repair the car out of pocket.
The better news?
The Skip Barber instructors offered encouragement rather than ridicule; likewise Adams who works as a snowboarding instructor in his winter spare time.
"Any teacher will challenge students to go outside their comfort zone," he says.  "If they fall, encourage them to get back up and try again.  That's how they learn.
"It's the same with racing, except the consequences of a mistake are more severe, financially and – potentially – physically.  So encouragement is even more important.  It was good to see nobody at the track made fun of Richard and I tried to encourage him as well.   I was really proud of Richard when he climbed back on the horse, so to speak."
Quicker than you can say NTM V5, Jobling was installed in another car and out on the track for the next session.
"Initially I thought, 'This is awful.  I just crashed,'" Jobling recalls.  "So I took it pretty easy but, as time went on I figured I might as well go for it!"
On the home front, Richard's wife proved the least of his worries.  When told his father had crashed, Richard's four year old son queried "Did you still win, Daddy?"
In a manner of speaking: yes.  After all, one could say Jobling "won" a new-found appreciation for the psychological stress associated with driving a race car, particularly if you're footing the bill for "unscheduled" maintenance.
"I'll consider my work done when members can share the same sinking feeling as I did on that day!" – Richard Jobling
In another sense, however, the real winners from Richard's Lime Rock experience figure to be iRacers around the world.
"The experience really just gives me even more encouragement to get better damage into the sim," Jobling smiles. "I'll consider my work done when members can share the same sinking feeling as I did on that day!"
As Jobling learned, it's a feeling he already shares in common with several of his cohorts at 34 Crosby Drive.
"When I got back to the office, I found out that several of the guys have crashed race cars:   Dave Kaemmer, Randy Cassidy, David Phillips," says Jobling.  "In fact, Dave was like, 'No big deal.  I crashed big time.'"
To paraphrase Indy 500 winner Eddie Cheever, "There are only two kinds of race drivers: Those who have hit the wall and those who will hit the wall."
Welcome to the club Richard.
---
You may also like...
---