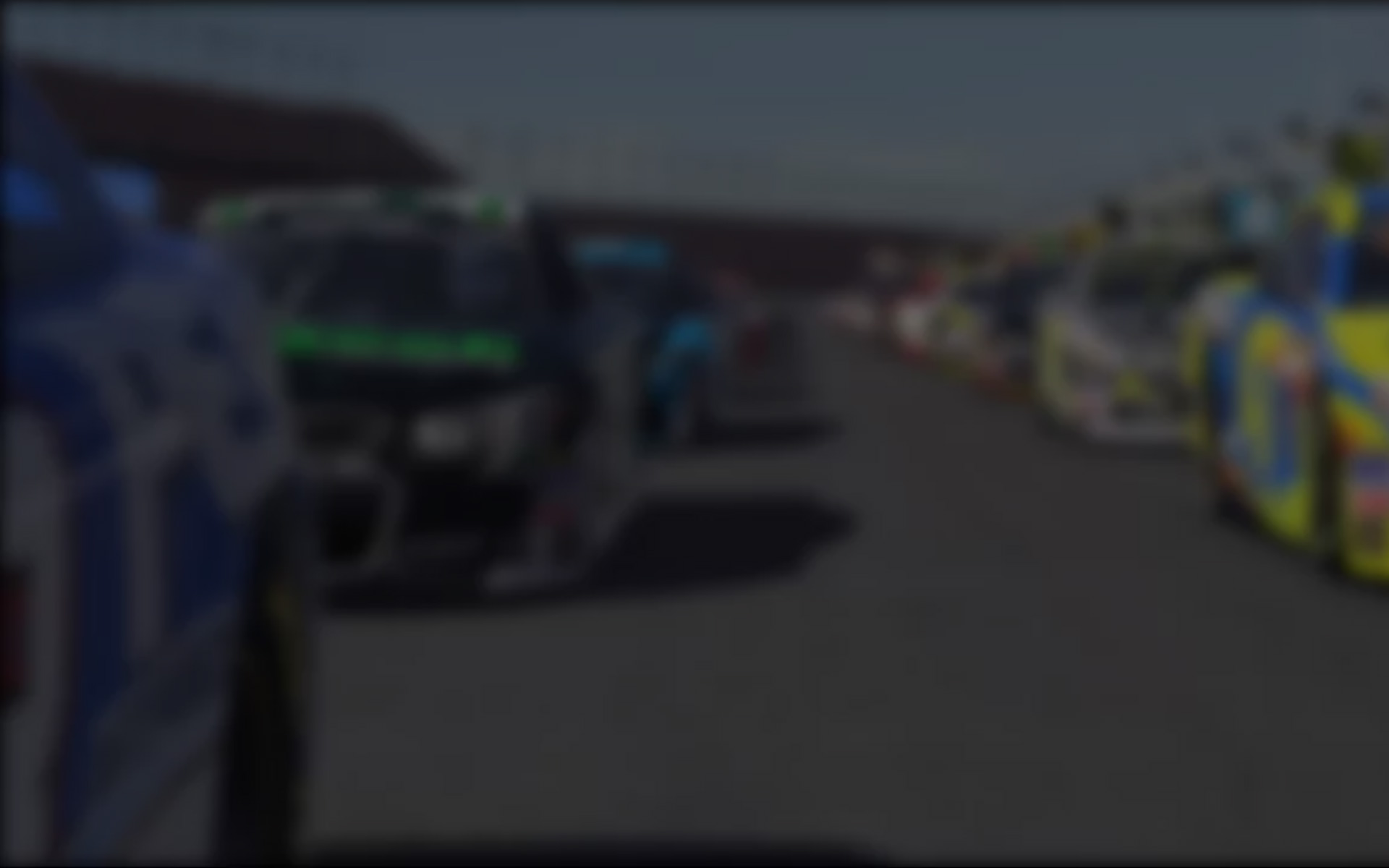 Editor's note:  Lightning can strike any time, any place . . . but you have to be there for it to strike you.  Ask iRacer Conor Daly.  After an off-season which, among other things, saw him test an IndyCar for AJ Foyt Racing, test a GP2 car for the new Hilmer Motorsports outfit, win the MRF Challenge and prepare himself for a third season of GP3, he found himself on a plane to Malaysia with the somewhat murky prospects of a ride in the GP2 race at the Malaysian Grand Prix.  And that was just the start of a whirlwind for Daly as, shortly after writing this blog, he was named to drive one of AJ Foyt Racing's entries in the 2013 Indianapolis 500.  More on that next time.  For now, take a wild ride with Conor in his ride to the Malaysian Grand Prix.  Hold-on to your hat!
I don't really know where to start with this one.  There has been a lot going on the last four-five weeks and it has been fantastic!  This time last year I was locked into my ART GP3 seat and all was well.  Pre-season testing was spread out and I was focused on that before the season started and nothing else was really going on.  This year however has been a different story!
When I packed my suit case at the end of January to go to India I knew I'd be going to England after for a few weeks hopefully for GP3 testing.  Little did I know I'd be over seas until April!  I have visited the washing machine quite often because of my lack of clothing and race gear.  I am not unhappy about that at all!  
It all started after the first GP3 preseason test in Portugal.  I was pleased with how the new GP3 car felt and I enjoyed driving it with the ART GP team again.  After the test I got a couple emails talking about me maybe doing the last GP2 preseason test in Barcelona.  Any driver knows that sometimes you get emails saying pretty amazing things that absolutely never happen . . . I thought this was the case.  However, two days before the GP2 test in Barcelona I was told to book a flight and meet a new team fron Germany, Hilmer Motorsports!  I was thrilled with this news because I'd always wanted to drive a GP2 car.  They are truly impressive machines that are literally just a step below F1.
I arrived ready to make a seat and get to grips with what I was going to be driving.  Unfortunately the weather was not looking good but I was happy to drive in any conditions.  I was scheduled to drive the first two of the three days and of course the weather for the first two days was forecasted to be wet and the third day would be dry!  Nothing I can do about the weather though so I just focused on learning as much about the car as possible in the wet and see what happens. The team had a lot of things to test over the first two days but unfortunately with the amount of tires we had, we couldn't do a lot of running. The wet tires were only able to do competitive times for about five-six laps before they started to go off so it was difficult to get experience in the car.  I was still enjoying the car though that's for sure.  It had a great amount of power and so much downforce that even in the wet it felt extremely quick.
At the end of Day Two I was disappointed because I hadn't got to do any dry running and I really wanted to experience the car in the dry.  Some discussions began to take place about me getting into the car at some point on the final day of testing for some dry running.  I left the track thinking I probably wasn't going to be driving the next day.  However, as I sat in my hotel late into the night I kept receiving messages from my Dad and Ian Bergin from The KINC (agency that I'm working with in London) about the following day.  At around 11:30pm I'd say, I got word that I could be driving for the Trident GP2 team the following day because they didn't have a second driver.  I had to get some sleep at some point though so I passed out not really knowing what would happen the next day.
"I was like a homeless racing driver running around with a seat and helmet."
I went down for breakfast with Franz Hilmer who owns the team.  I had been testing for the first two days and he said he was really working towards putting me in the car for the afternoon session that day.  I didn't know what to think because it would be great to continue working with the team I had been testing for, but if I could do the FULL day with Trident I thought I would gain more experience that way.  I got to the track and my dad was still awake back home in America and it was something like 2am but he was still trying to figure everything out.  I walked into the Trident Racing truck thinking I'd be driving for them that day when I got another call from my Dad saying that the plan had changed and I would actually be doing the afternoon for Hilmer!  I have never done so much running around the morning of a test day before.  It was absolutely crazy!  I was like a homeless racing driver running around with a seat and helmet.
So after sorting out where I would place my seat, I had the morning to watch how things played out before finally jumping in for the afternoon of the third day.  It was actually dry believe it or not!  The afternoon session went quite well for not having driven the car in the dry before.  I was very happy with the pace.  On my last new tire run I made a small mistake and ended up getting caught in some traffic but still ended up in the top 10!  It was rewarding to have done pretty well after such a hectic few days.  The team seemed pleased with the effort after only having a couple hours in the car in dry conditions.  I still didn't know what would happen next though!
There had been a bit of a hangup on my GP3 program before the GP2 test so I didn't exactly know if I'd be showing up again to Barcelona the following week for the next GP3 test.  When I got back to England all seemed to be sorted out for the time being and I would be heading back to Barcelona the following week to continue working with ART in GP3.
All went well with the GP3 testing, nothing too out of the ordinary really.  Some people look at the preseason testing results a little too seriously, which is not always the right thing to do.  Preseason testing is all about being prepared for the full race season.  ART does a really good job of focusing on doing things during testing to be as prepared as possible for when it's time to race.  We were able to work through a lot of changes on day one of the test and end up fastest.  It was a nice feeling because we needed to do quite a bit of work on the balance of the car after the Estoril test.  On Day Two I got to enjoy the worst rain conditions I've ever driven in in my life!  It felt like it could have been quicker as the captain of a ship rather than a race car driver.  I really enjoyed it though because the wet setup we had was fantastic and the car was awesome even as we drove through small lakes and rivers on track.  Again it was a productive two days of testing with many different conditions!
Now here is where it starts to get quite interesting again with last minute deals . . .
When I got back to England after the GP3 test I thought I would be heading back to America for a bit of a break and maybe head to the St. Petersburg IndyCar race. On Monday the week of the Malaysian Grand Prix I was casually sitting at my place in England waiting to hear of anything happening from my Dad when he texted me saying "I think GP2 might be a go…"  I didn't really know what to say because I knew we had talked about it as a very small possibility a few days earlier.  At the time he said I had a 75% chance of racing for Hilmer Motorsports and 45 minutes to pack my bags because I had to be on a flight to Malaysia – just in case I got the drive.  I was a bit baffled really, flying to Asia on a chance that I might race?  Cool!
"Flying to Asia on a chance that I might race?  Cool!"
On Tuesday I shipped out to Malaysia with my friend Ian Bergin.  By the time I got to the airport I found out that Jon Lancaster and Pal Varhaug were also flying to Malaysia thinking they were driving the Hilmer car – interesting.
I had always wanted to go to Malaysia, it looked like an awesome circuit.  When I arrived it seemed like I went from the North Pole (England) to the surface of the sun!  It was insanely hot.  I could not believe the hotel we were staying in as well when I got there.  It was something straight from the Vegas strip.  Lights, shopping mall, water park, bungie jumping, buffet, magicians; it was all there!  As usual though, not much time is spent at the hotel during the race weekend!  I didn't mind that at all because when I got to the Sepang circuit I could not wait to get on track.  It was an amazing thought to think I was getting ready for my first GP2 race weekend after all that had gone on over the last couple months.  At one point I didn't know if I'd be racing in Europe in 2013 and then I was testing more than I ever have in the preseason in GP3 AND a hint of GP2.  I didn't really have high expectations for the weekend because of how little track time you get.
I'm not really sure what type of discussions took place while we were on the plane but on Thursday afternoon, my name and the American flag was placed on one of the cars – that was a relief. When I went out for the first 30-minute practice session it all happened pretty fast!  By the end of the session I was very happy with the car but was just starting to get a feel for the track.  It was then already time to qualify – another 30 minute session!  With the two soft sets of tires that we had for qualifying, that meant I would have three to four laps total where I would pushing hard on the tires.  With the way the Pirellis are designed that is the way it works!
After the first set I was pleased with the improvements I made and already knew where I could find more time on the next set.  When I say that, it's not as if I'm out there going easy, it's just that you don't know the limits of the car and tires. Since they only last one or two laps you don't get many opportunities to put what you learned about the grip level of the track, car and tires together on the next lap.
On the second set of tires I was able to put together a decent lap but didn't get a second lap because of traffic and the session was over.  Again, as soon as I came into the pits I was very happy with the car and knew exactly where I could improve next time out.  It was frustrating because I was P16 but I was only a second off the pace, which I was somewhat happy with.
"My first full day in the car, an hour of track time and it was already time to RACE."
As a driver, you always want to be quickest but in reality with the lack of experience I had in the car and the last minute nature of how everything it was a pretty good effort.  It was my first full day in the car, an hour of track time and it was already time to RACE.  I had never done a race with a pit stop, I didn't get a chance to do a practice start at all during the testing in Barcelona or the practice session that weekend, but I was pumped to get the race going!  Talk about jumping in at the deep end.
That first race would be one of the toughest physical challenges of my career because of the length of the race and heat.  I chose to race without a drink bottle because I'd never used one before and, honestly, the Indy Lights races I did were almost an hour long, like the GP2 races.
When the lights went out the car right in front of me stalled, necessitating evasive maneuvers.  I was quite used to the GP3 car's really short first gear and when I up shifted to second I bogged down a bit losing some positions – in fact I was 23rd around the first corner.  The beginning of the race didn't go how I would have liked but I focused on conserving tires and seeing what I could do.  The car was very good and I started to work my way up the field and was in P13 before my pit stop for tires.
My pit stop was a pretty cool experience!  The team did a great job and I got back to racing switching from the soft tires to a new set of hard tires.  Two laps after the pit stop my engineer Sean radioed me to tell me that I had a drive through penalty and I could not believe it.  I really had no idea what I could have done.  He said it was for ignoring yellow flags and I just didn't understand where that could have happened. At the time there was nothing we could do so I had to pit for the drive through and I was back to P21.
Even today I still don't understand the details of the penalty because there was something like five or six of us who stopped on the same lap who got the same penalty so in all honesty, it seems like it could have been a bit of a mistake…  The green sector they said I did under yellow was the final sector on my out lap after the pit stop on new tires.
It was very frustrating but I still had a long race ahead of me and I knew I could still learn more about the car and track by continuing to push and not give up.  With two laps to go when I saw I was catching a group of cars at a very high rate of speed.  I was able to run a very quick pace AND conserve my tires throughout the middle portion of the race helping me to pass two cars on the last lap.  I wish there was more TV coverage of that part because it was quite an exciting last lap for me!
After the drive through penalty I was still able to finish 13th.  I had set fifth fastest lap of the race and I was disappointed that we didn't get the opportunity to fight for the reverse grid pole because without the time penalty of the drive through we could have been around seventh or eighth at the end of Race One.
"I knew the car was good and I knew we could fight within the top 10."
I had one more chance to drive the fantastic Hilmer Motorsports GP2 car on Sunday.  I knew the car was good and I knew we could fight within the top 10.  I wanted to get a good start and go from there because I knew with the way the car was, we could have good tire grip at the end of the race. It would be all about who has the best tires in the end!
I got a fantastic start and great run into Turn One.  I also took advantage of an accident in front of me in Turn Four and found myself in eighth at the end of Lap One.  I was already in the points!
After the first lap it felt like instant tire conservation mode.  I wanted to stay with the lead pack in front of me but also try to build a gap to the competitors behind, which I was able to do.  It was crazy how careful you had to be applying the power out of every corner.  With the way the tires work, if you had just a bit too much wheelspin on exit of a slow corner it could screw the rest of your race.
I was able to keep the entire lead group in front of me throughout the race.  I was being very careful on my tires, but had just a little bit more over steer on entry of the slow corners than I did the day before.  I started trying to close the gap with a few laps left and set the second fastest lap of the race on the way!
I didn't want to push too early though because with such little experience in that situation, I just didn't know how much I could push in the middle of the race to still have tires at the end.  I did end up having a bit more grip than the three guys directly in front of me at the end though and I started to engage in a battle with them.
On the last lap, Johnny Cecotto and Simon Trummer in front of me were in a close fight and I started trying to take advantage of that.  I went for it a little too early though and couldn't quite get Trummer as he defended aggressively.  As soon as that happened we let Cecotto get away and I wasn't able to close in on Trummer the rest of the last lap to get him.
Had the race gone another lap longer I think I would have been able to take both of them but that wasn't the case and I finished P7!  I was so happy to score points on my first weekend in the series.  It was also a very big moment for the team because they are new in GP2 this season and it was the first points for them as well.  I felt very satisfied with all that went on during the weekend, I learned so much and really enjoyed getting the opportunity to race for the Hilmer Motorsports team.
"Let's see what happens next…"
Don't ask me what happens now though!  I really don't know what is happening next.  Will you see me in Bahrain in a GP2 car?  Maybe? All I know for sure is, I'll be in the GP3 car again at the final preseason test coming up at Silverstone.  I can't say much about the details of what is going on behind the scenes with my racing program for the season partially because I've got no idea what's happening and it seems to change every day.  I'm extremely happy with how it's all gone so far though because I have had some great things happen so far this year.  I am very thankful for everything but it would certainly be nice to have a bit more certainty in my life at the moment.
Here is a pretty staggering fact for you, in the last 10 months or so here is a list of race cars I have either raced or tested; F3, GP3, GP2, World Series Renault 3.5, Indy car, Formula 1 and for good measure I slipped off to India and won the MRF Challenge championship.   That is hard to believe really.  So unbelievably thankful for all the opportunities I've had and I cant wait to see what happens the rest of this year!  I truly think it will be one to remember!  Let's see what happens next…
---
You may also like...
---