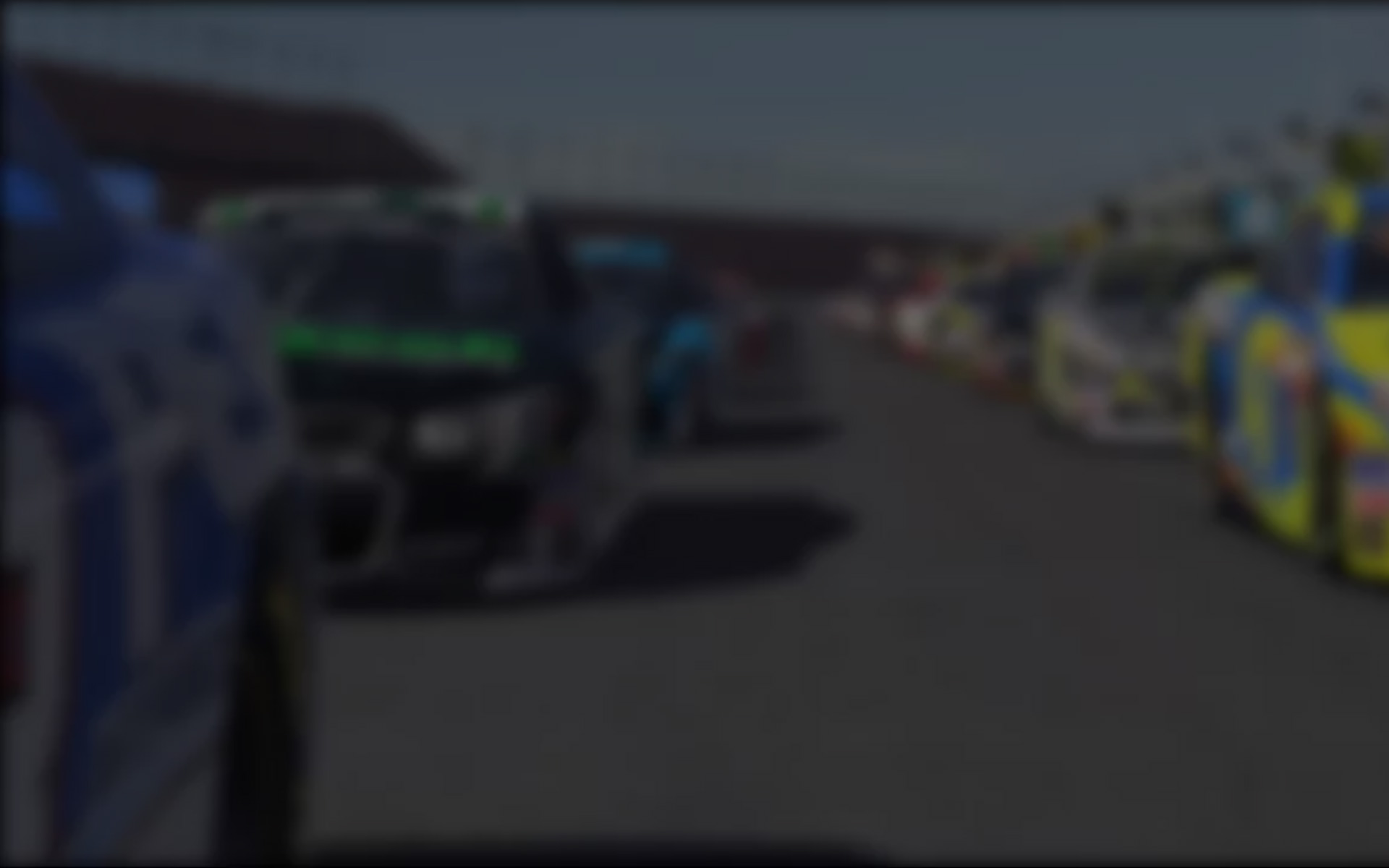 Dover International Speedway —  The Monster Mile — a mix between a short track and an intermediate speedway, was the host of Week Seven of the NASCAR iRacing.com Late Model Tour.  Sim-racers suited up for the opportunity to take on what most NASCAR drivers consider one of the toughest tracks to tame. However for the nimble Late Models, this track might as well have been a superspeedway with more tire wear and narrower exits. With the cars reaching 150mph at the end of the straight, this would be the fastest race of the season, and with the races being lengthened this season tire wear would be a factor. Who could survive?
Competitors in the 2480 split would need to conserve tires while hitting laps at no less than 25 seconds flat at the start of the run. Cole C Anderson started on the pole position followed by Blake Bryant. Ray Kingsbury started on the inside of the second row with Kevin Cross to his outside. Cooper A Weeks and Daniel Iingerfelt comprised Row Three followed by OJ Dompier, Jason Miller, Tyler Groff, Robert ONeal, Matt Bontempi, and Jimmie Jones. As Anderson got the field rolling Bryant would get off to an immaculate start to maintain his second position ahead of Kingsbury. However Bryant's second place run was short-lived as he lost grip and moved up the track. Kingsbury forced his way to the inside before Bryan floated into the outer wall and dropped back.
Kingsbury's Last Lap Motorsports teammate did not enjoy such good fortune as he tangled with one of the series regulars. Robert ONeal's #2 machine clipped the rear of Jimmie Jones' Monte Carlo down the back stretch heading into Turn Three causing significant damage to both Chevy Monte Carlos. When it all boiled down it was Anderson ahead of Kingsbury by 5.817 seconds at the checkered flag followed by Weeks at 6.733s, Cross at 7.085s, Bryant at 8.132s and Tyler Groff some 14.4s behind. Jason Miller finished a lap down followed by Dompier and ONeal two and three laps down respectively.  Jones finished six laps off the lead after making repairs and neither Daniel Iingerfelt nor Matt Bontempi finished after incidents six laps into the race.
As Week Seven came to a close, Nathan Hammock claimed the prize with 182 points from his highest SoF victory followed by Kevin Burris with 157. Kollin Keister was on the lower step of the podium with 153 points and Daniel Mabry was on the outside looking in with 150 points. Justin Lowery came in at fifth with 148 points and Austin Russel sixth with 147 points. Tommy Burns and Ron Hagolin tie it up for seventh and eighth with 146 points followed by Nick Zautner with just one point less. David Lowe rounds out our top ten with 143 points but is closely followed by Anderson, Kingsbury and Bill Tomer at 139, 138, and 136 points apiece.
In Week Eight of the NASCAR iRacing.com Late Model Series the drivers have the opportunity to tackle another big track located in the Arizona desert. Phoenix International Raceway is an interesting track, one that should allow the series regulars to get back to the front of the pack and continue to show their dominance over the opposition, in contrast to the high-banked, setup-dependent tracks like Dover.
---
You may also like...
---