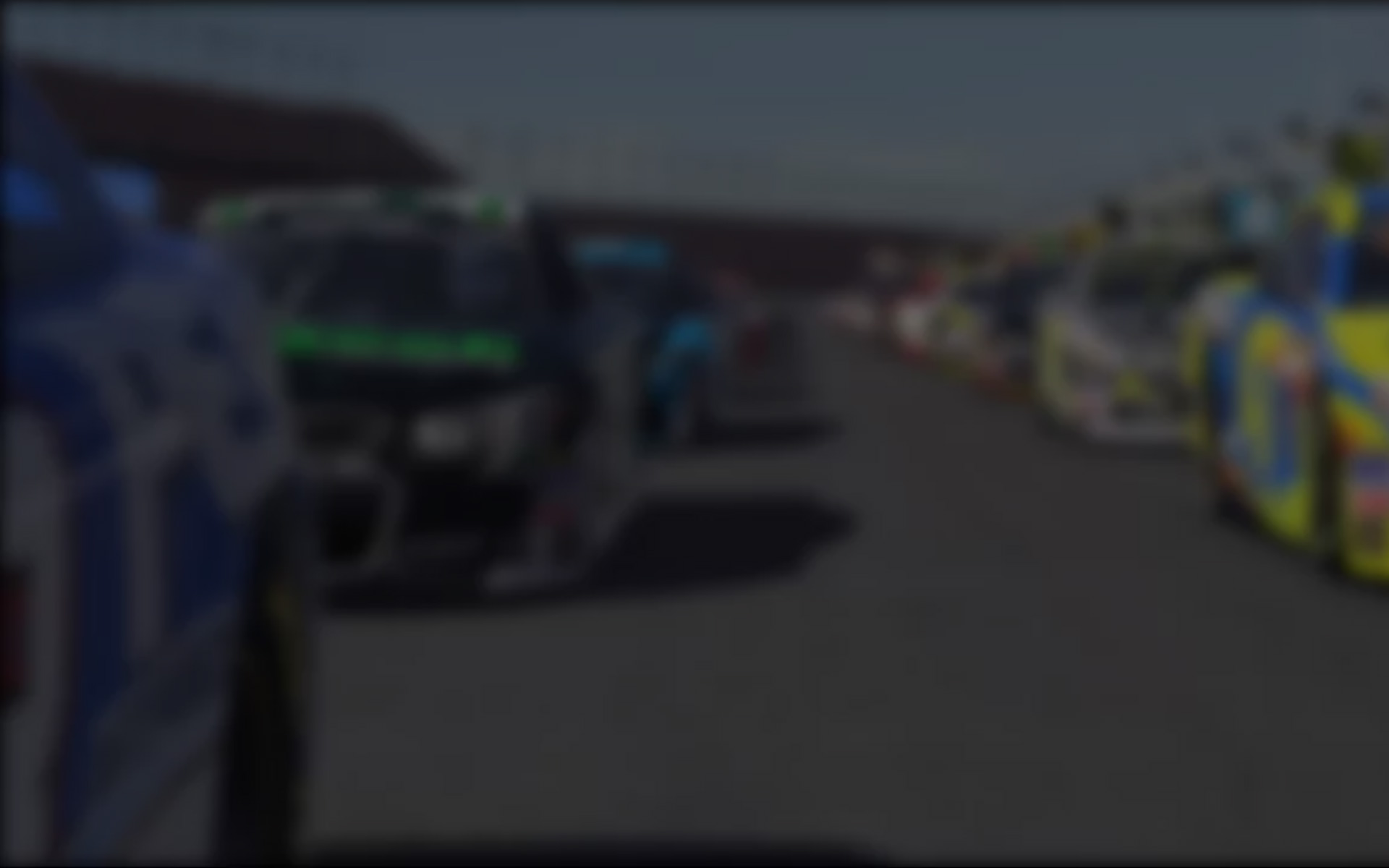 Brad Davies continued his dominance of the iRacing Pro Series Oval  in Week Fourteen competition, scoring a season high twelfth win at Daytona International Speedway on Wednesday evening to open up a 359 point lead over Josh Parker, his closest pursuer.  Parker lost ground to Davies, but not through want of effort, as his week's racing resulted in a fifth place in Wednesday's second split, followed by a second place on Saturday evening.
Davies' win was not an easy one, as Thomas Lewandowski finished just .098s behind in second, with Daniel Willis, Marcus Caton and Jordan Hightower all within .3s of the winner.  Lewandowski would be repaid for his efforts when he earned an even closer similarly win on Friday evening, edging Dale Earnhardt, Jr. by a scant .063s with Parker a 'further' .018s behind ahead of Andrew Fayash, III and John Prather.
Theo Olson consolidated his third place in the iPSO standings with his second win of the season, this one coming on a Sunday afternoon that saw him take the checkered flag .085s ahead of Allen Krier with Brandan Gray, Brad Wright and Timothy George right behind.   In Sunday's second split, it was Joshua Christman taking the win from Brian Schoenburg by .052s with Chris Main, Jim Moore and Jean Costa next in line.
The night before Ray Alfalla bested Darrin Stevens by .07s from Alexander Horn and Jani Penttinen, while the second split saw Kyle Hadcock edge Parker and Richard Towler, the week having started off on Wednesday with Derek Wood besting Jordan Erickson, Daniel Pope II and Josh Berry.
The week's racing leaves Davies comfortably ahead of Parker and Olson, with Schoenburg , Alfalla and Berry fourth through sixth.  Nicholas Morse gave Daytona a pass but remains in seventh spot ahead of Horn, Erickson and Stevens as the Pro Oval racers head to the Indianapolis Motor Speedway.
---
You may also like...
---