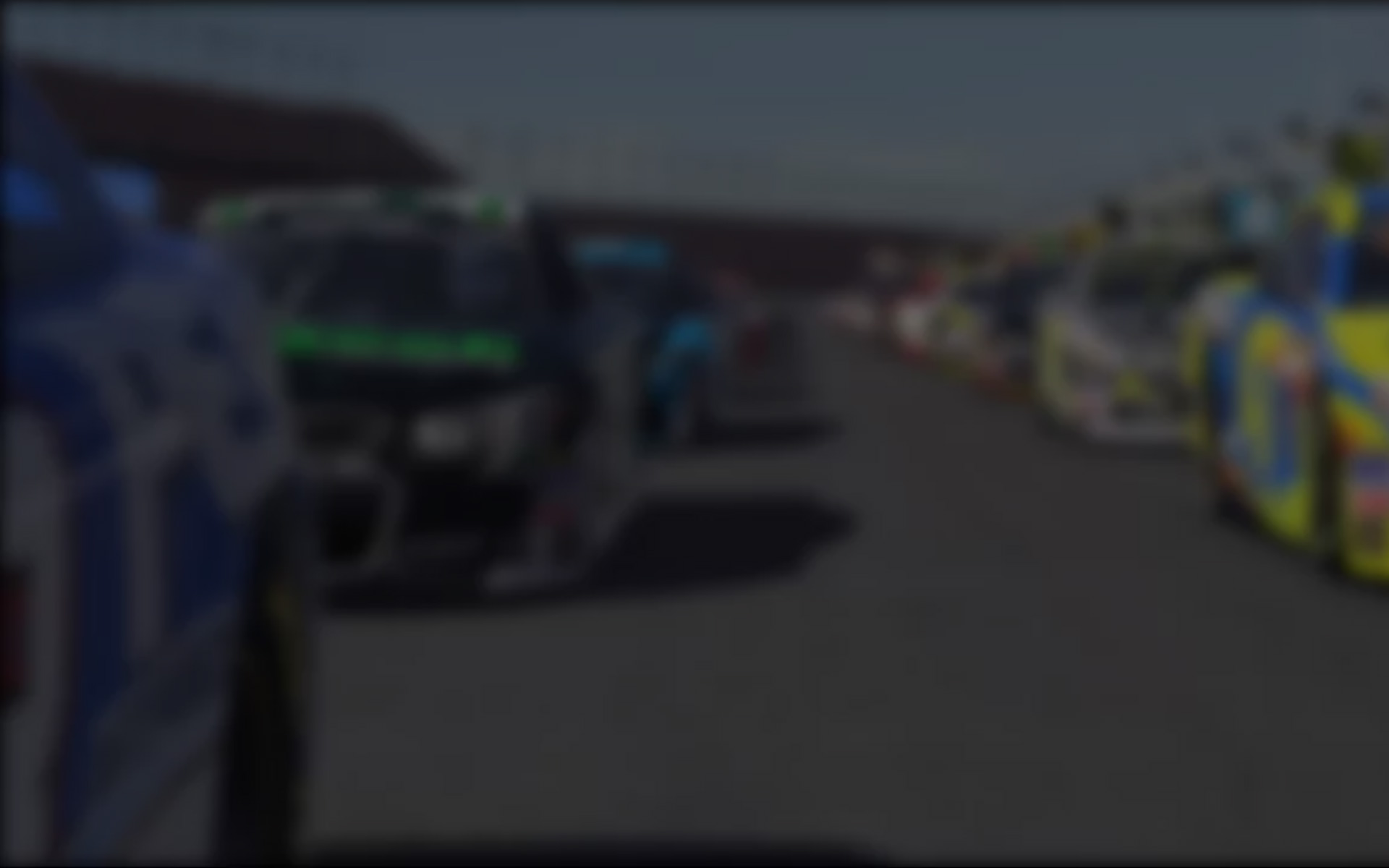 Scott Speed and Shane van Gisbergen won the battles, but Brandon Davis won the war in the inaugural iRacing.com Pro Race of Champions (iPRoC).  The first online event featuring an all star cast of 27 real world professional drivers from most of the world's top race series, the iPRoC saw former F1 and NASCAR driver Speed take the victory in the opener, a 25 lap race for virtual Chevrolet Silverados at Charlotte Motor Speedway.  Australian V8 Supercar standout Van Gisbergen responded with an equally impressive run in the finale, leading all ten laps at Watkins Glen International in his digital Mazda MX5.
But it was NASCAR K&N Pro Series' Davis, who finished .345s behind Speed at Charlotte and .167s behind van Gisbergen at the Glen who picked-up the overall win and a $1500 donation from iRacing to his favorite charity, the Special Operations Warriors Foundation.
"Always the bridesmaid, never the bride," said Davis.  "I didn't have quite enough for Scott in the Charlotte race, and I have to thank Shane for slowing down and giving me the opportunity to get back in his draft at Watkins Glen.  With the lead he had there was no way anybody was going to catch him, and this way we were able to have some good fun for a great cause."
"You can't believe the talent that was in this race, and I'm sure guys will be standing in line for the next one." — Ron Capps
Speed was poised to make a run for the overall win, as he qualified right behind van Gisbergen and Davis at Watkins Glen.  But he crashed in Turn Two after being nerfed by Josh Wise and finished last.  Similarly, van Gisbergen might have made his own run for the overall championship but his bid for a top five finish at Charlotte ended in a cloud of virtual engine smoke.
"I had an issue with my gear lever, and it flicked into second gear," he explained.  "That was unfortunate.  But it was great fun racing with most of these guys, and I think we're all grateful to everyone at iRacing for putting on the event."
IZOD IndyCar Series racer Martin Plowman finished second overall on the strength of a fourth place finish at Charlotte and sixth at Watkins Glen, while GRAND-AM Rolex Series'  Matt Plumb was third overall ahead of ARCA's Frank Kimmell and a three way tie for fifth between van Gisbergen and NASCAR Camping World Truck Series competitors Colin Braun and Cale Gale.  V8 Super car driver Matthew Halliday, NASCAR Sprint Cup champion Bobby Labonte and NASCAR Sprint Cup driver Landon Cassill rounded-out the top ten overall.
The final numbers are not yet in, but preliminary figures show that PSRTV's live broadcast of the event was viewed by more than 10,000 unique viewers on iRacing.com.  (Replays of the races are available on PSRTV.)  The event was also a solid hit with the participants.
"It was a lot of fun," said the NHRA's Ron Capps.  "I finished just ahead of Tommy Kendall at Watkins Glen and was thinking to myself 'Not too many people can say they finished a race at Watkins Glen with Tommy Kendall in their mirrors.'
"In qualifying Scott Speed was screaming at some pretty good race drivers to get out of the way . . . you can't believe the talent that was in this race, and I'm sure guys will be standing in line for the next one."
---
You may also like...
---