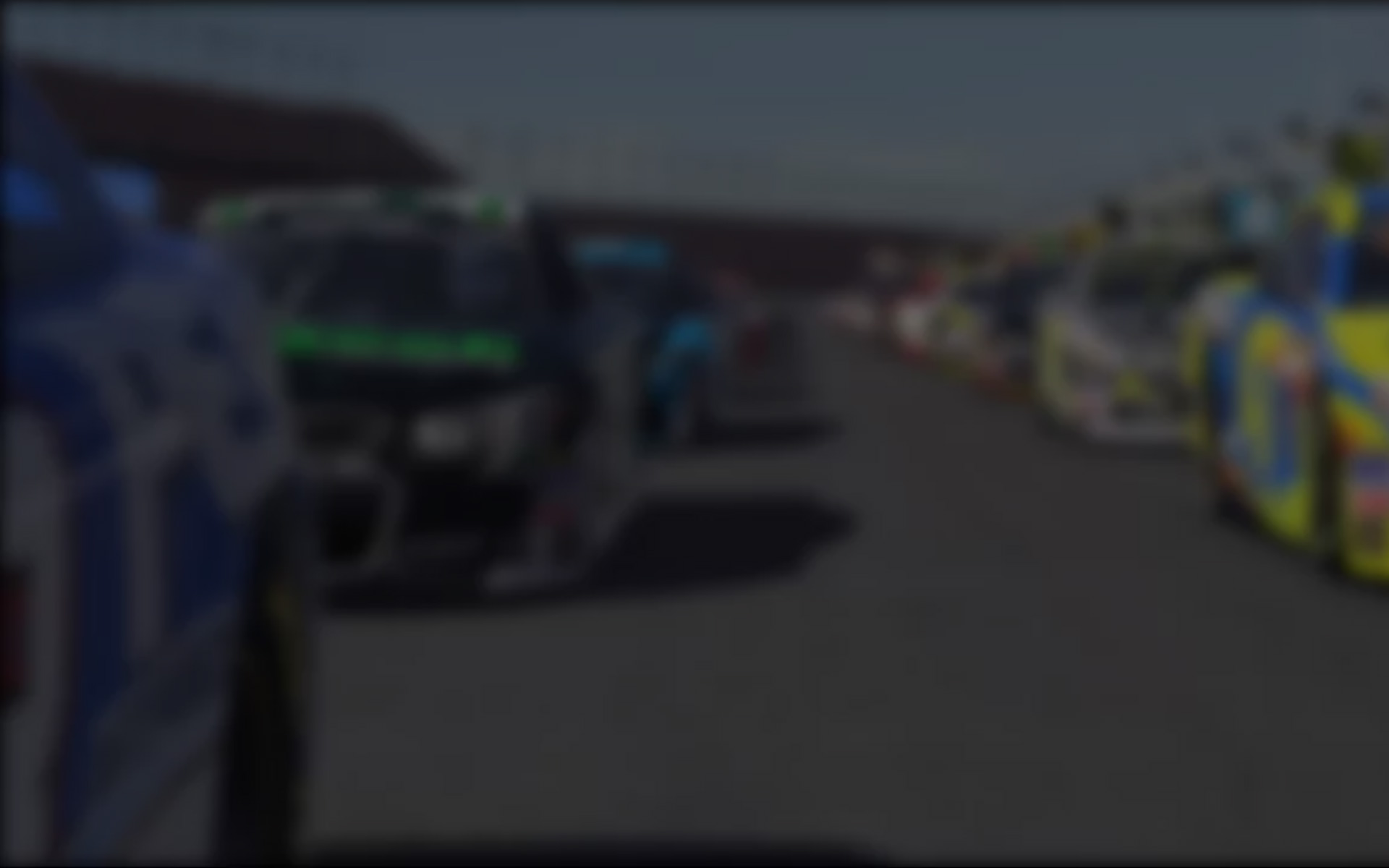 "Racing is a great mania to which one must sacrifice everything, without reticence, without hesitation." -Enzo Ferrari
For real-drivers and sim-racers alike, competition is what pushes all of us to the edge. It's what challenges us to become faster, smoother and more refined as drivers. When one looks back across the broad history of motorsports, we're all able to remember some of the truly 'great' drivers who have graced us with their magnificence if only for a brief moment in time. What makes a driver 'great', however, is oftentimes not just the battles they fought but, more specifically, who they fought against in order to create their own path to greatness. In hindsight, it's possible that there would never have been an Aryton Senna without Alain Prost, a James Hunt without Niki Lauda, or even a Jamie Whincup without Mark Winterbottom.
When faced with an opponent who refuses to give up any ground, it's in these moments where we must either redefine ourselves to overcome the opposition or simply accept defeat. Going with the former is easier said than done, however, but it's ultimately the distinction between being a 'great' driver or merely thought of as 'good.'
Gazing upon the various categories which are offered by iRacing.com, it's not terribly difficult to find the championship contenders who are vying for the top spot for Season 1 of 2015. More specifically, in the iRacing.com V8 Supercars series, there are three challengers who are currently the stand-out drivers of the category. These sim-racers are none other than John Emerson, Beau Cubis and Ian Ford.
The Thoughts of a Racer
Coming off of an epic victory at Mount Panorama for Week 7, one would think that Emerson would feel on top of the world at the moment but, looking ahead, he tells otherwise.
"I'm a bit worried about the rest of the season, actually," he said. "All of the upcoming tracks like Zolder, Infineon (and) Virginia, I haven't had much luck at those tracks in the past and those ERA (Evolution Racing Australia) guys (Cubis and Ford) are getting quicker each week.
"I wouldn't be surprised if the season goes down to the last race at Road Atlanta!"
"There's no denying that Emerson is the form V8 driver at the moment and I have a mountain of respect for the bloke." – Beau Cubis
Cubis, who is on the hunt for his third consecutive iRacing.com V8 Supercars series championship but currently sits in second behind Emerson, has mixed emotions for the coming weeks but is looking to gain the advantage.
"After Bathurst, we have five rounds remaining," says Cubis. "Two of them I have never raced at before in the V8, one of them is a complete bogey track for me, one is Philip Island, which I do enjoy, and the other is possibly my favorite track in the sim. That track being Zolder Alternate. If I'm going to hold any distinct advantages at any of these tracks I would have to say it'd be Zolder. I love the technical aspects about it but by removing the final chicane, it creates a nice flowing section."
As for Cubis' teammate, he seems to be optimistic about the coming weeks.
"I believe that Phillip Island and Road Atlanta are two of (my) strongest tracks coming up," said Ford. "Bathurst is always a strong track for me but a lot of focus will go into the remaining rounds to ensure that my Maverick Welding Commodore is on pace."
The Will to Fight
When two teammates clash, the results can oftentimes be catastrophic. One can easily remember the rivalry which came to a head at the 2010 Formula 1 Turkish Grand Prix between Red Bull teammates Mark Webber and Sebastian Vettel.
Not looking to have a similar incident, the ERA drivers of Cubis and Ford have had their share of dust-ups but, in the end, are keen to finish as a team.
"I would describe the competition between 'Fordy' and myself as intense at times," says Cubis. "There have been situations where Ian and I have held each other up on track, but with the V8's current tire model, and depending on the weather, it's often hard to gauge if you're really that much faster when you're stuck in the dirty air behind another car."
Says Ford, "The level of competition between me and Beau is extremely high. At most tracks this season, we have been split by hundredths of a second or a tenth or so at most in qualifying. Then in race conditions, it usually seems to be the first one into the first corner remains ahead because our pace is so similar that we just cannot make much difference.
"We came together at Summit Point this season which caused us to lose a very strong result for the team. Since then we have talked it over and got back to the same intensity."
From a competitor's perspective, Emerson explains his take on the two ERA drivers.
"Both Beau and Ian are competitive in their own respects and I have had close battles with both of them. It's just a matter of which track as they're strong at different tracks!" said Emerson. "Ian was a rocket at Oran Park and Road America whereas Beau was flying at Suzuka. If the two ever get all Captain Planet and combine their powers, it's going to be a tough time up front for me! I think Beau might have the competitive edge between the two, but never write off a Ford in a Holden!"
Total Commitment
For the ERA team, they appear to have an uphill battle on their hands. Although not completely out of reach, Emerson has been racking-up wins by the week and is slowly slipping away. With only a few weeks remaining in the season, however, the ERA drivers seem to have an idea of what they need to do.
Says Ford, "Only one way to edge him (Emerson) with the remainder of the season looking like no pit stop races (is to) give 100 percent commitment in every single race that we do. My driving style is very on edge and committed so I'll just have to put a bit more faith in the car and work on the setup a bit to make sure it holds on."
For Cubis, it's a bit more personal. To reach the milestone of a third championship, he knows he'll have to surpass one of the best drivers in the business.
"There's no denying that Emerson is the form V8 driver at the moment and I have a mountain of respect for the bloke," said Cubis. "Very few top runners in any iRacing series put back into the community the way John does.
"To win a third Championship would require a tremendous amount of commitment for the remaining races. That's hours of practice and setup tweaking; hours that are becoming hard to come by these days, but I'll give it my best shot."
"I wouldn't be surprised if the season goes down to the last race at Road Atlanta!" -John Emerson
Separate but equal
As explained above, it's this writer's belief that competition is what turns a 'good' driver into a 'great' driver. As seen here, these three drivers are all hungry for more than just a mere podium finish; they want the grand prize and are willing to fight to the last inch to get it.
Although they are all separate drivers competing against each other, the common ground they share is evident in their conversation.
They love this series.
From the amount of effort they put into becoming the absolute best drivers that they're capable of becoming to the help they're willing to give to others to ensure fun and respectful racing, these three sim-racers (who are also all fans of Lowndes) are putting on a spectacle worthy of the sim-racing history books.
Right now Emerson holds the lead with Cubis and Ford virtually neck-and-neck. It would be nearly impossible to decide the outcome of the season but with five weeks still remaining in Season 1, anything is possible.
---
You may also like...
---