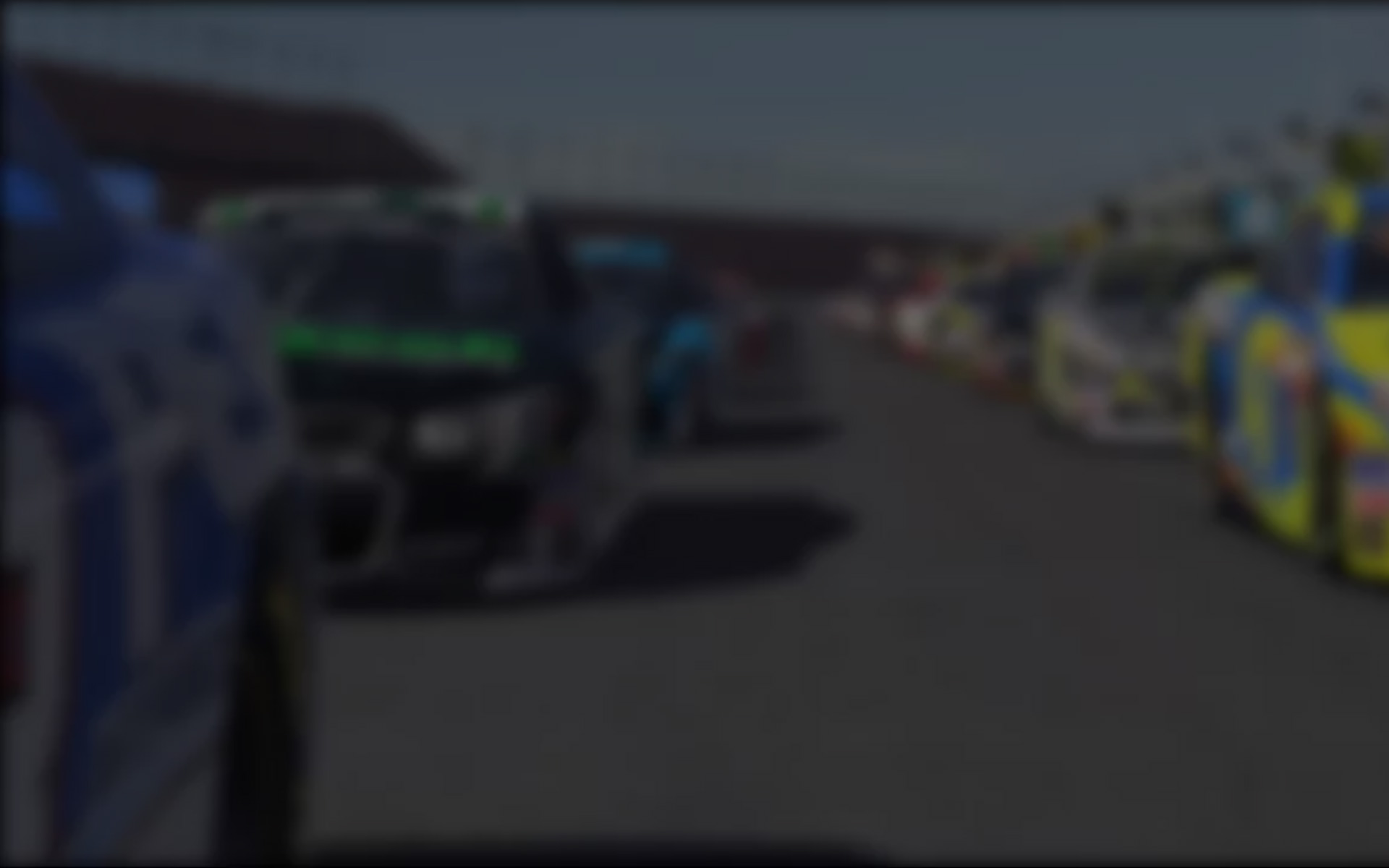 Week Three of the 2014 Season 4 iRacing.com IndyCar Oval sent the series to Chicagoland Speedway. A total of 63 competitors participated in sim-racing throughout the week. Cautions, aero-wash, a difficult pit road entry, lapped traffic and single file restarts were just some of the storylines that played out throughout the week near Chi-town.
Christopher Demeritt (New Jersey) started on pole with Adam Dock (Texas) on his outside. Matt Pawelski (Pennsylvania) and Ryan Norton (Florida) made-up the second row ahead of Paul Jennings (Carolina) and Marco Aurelio Brasil (Brazil) on Row Three.
Demeritt had an excellent start as the top five quickly broke away from the rest of the field. Further back in the pack, many struggled with the aero-wash coming off of the Dallara DW12s ahead of them. James Paulette (New England) tagged the wall off of Turn Four after getting into the dirty air from Seth Eggert's (Carolina) DW12. Back up front, Demeritt and Pawelski repeatedly swapped positions with ease, keeping up their momentum, and their lead. Meanwhile, Eggert suffered from the effects of aero-wash himself, while riding behind Rob Unglenieks (Michigan), and slapped the wall off of Turn Four. Eggert tried to continue, not knowing the extend of his Dallara DW12's wounds.   He lost control off of Turn Two, ending his own race and triggering the first caution of the race. Stuart Pomfrey (UK and I) was the first to pit from the eleventh position.
Pawelski had a great restart as Demeritt and Dock dutifully slotted-in behind him . Jennings, however, had a slow start, giving Norton the opportunity to get by.   Further back in the pack, Erich Moraga (Texas) got loose and was rear-ended by Unglenieks, sending the two spinning into the infield.
As Moraga and Unglenieks limped their damaged cars back to pit road, the caution waved as the leaders flew by. This was followed by a very strange series of events. Moraga missed the pit entrance, drove through pit road and returned to the track at a mere 14 mph, bringing out another caution as he limped his badly wounded car on the apron. Just after the caution waved, Colton Blumhagen (Canada) slowed, leaving Paulette with nowhere to go. Paulette slammed into the Canadian, spinning both sim-racers into Unglenieks' path, ending their races. Moraga continued to slow on track, when Paulette took it upon himself to help push Moraga to pit road. Moraga steered back onto the racing surface before parking his car on the apron in protest. Only after Paulette gave-up did Moraga finally park his car on pit road.
Once again Pawelski had a great restart, as did the rest of the top five as they quickly opened a fifteen car length lead over Steve J Richardson (UK and I) in sixth place. Demeritt and Pawelski quickly went back to swapping their positions as Norton looked for a way past Dock. Norton tried passing high, then tried low, only to fall several car lengths behind Dock each time. Then Dock experienced the aero-wash and fell back into the clutches of Norton. However, Norton was still unable to get around Dock, and fell back in line. Norton experienced the aero-wash a few laps later, and nearly lost the draft of the leaders as a result. Dock again fell back to Norton, who finally was able to clear him after using the apron on the frontstretch to gain some time.
Pawelski started the round of green flag pit stops, pitting on Lap 60 of the 100 round race. Demeritt called for service a lap later, handing the lead over to Norton who let Dock by as he attempted to make his pit entrance. Norton drove-in too hot – missing the commitment cone – and clipped Jennings as he made his pit entrance. The impact damaged Jennings' right-rear wheel guard and Norton's front wing. Both sim-racers were "awarded" black flags for their pit entrances, Jennings for speeding as he tried to avoid Norton, and Norton for an unsafe pit entrance. By the time the green flag pit stop cycle had ended, Demeritt found himself with a ten car-length lead over Pawelski and Dock with only 25 laps remaining.
Both Dock and Pawelski started using a slingshot method of drafting, working in tandem to run down Demeritt. Both drivers gained some ground on Demeritt as he lapped Brian Williams (west), and Mark A Walker (Ohio) while they ran side-by-side. Jennings, who drafted behind Demeritt, then tried to battle Williams for position. Pawelski attempted to pass Williams and Jennings on the outside of Turn One, assuming the lapped cars would yield to the leaders. Not.  Pawelski made contact with Jennings, turning him down into Williams, and sending the three sim-racers spinning. Jennings went airborne as he hit Williams, and flipped into the catchfencing. Dock attempted to drive through the middle of the spinning cars in an attempt to avoid the melee. Although he snuck through the rotating Dallaras, Dock knicked the outside wall and damaged his right sidepod. Norton pitted from sixth to get fresh tires in a last ditch effort to gain positions.
Practice made perfect as Demeritt executed an excellent restart with only three laps to go, although Dock refused to concede the win. Norton restarted sixth and easily worked his way up to fourth with only two to go, but lost too much ground on the top three to make any further advances.
Demeritt won the 2293 Strength of Field race with only 0.062 seconds to spare over Dock and earned 145 points for his win. Troy Fox (Atlantic) finished third, with Norton fourth, and Richardson rounding out the top five finishing positions. Over the course of the week, only six sim-racers made a trip to victory lane at Chicagoland with Brandon Trost (Pennsylvania) and Nigel Marneef (Benelux) winning a week-high two races each.
---
You may also like...
---