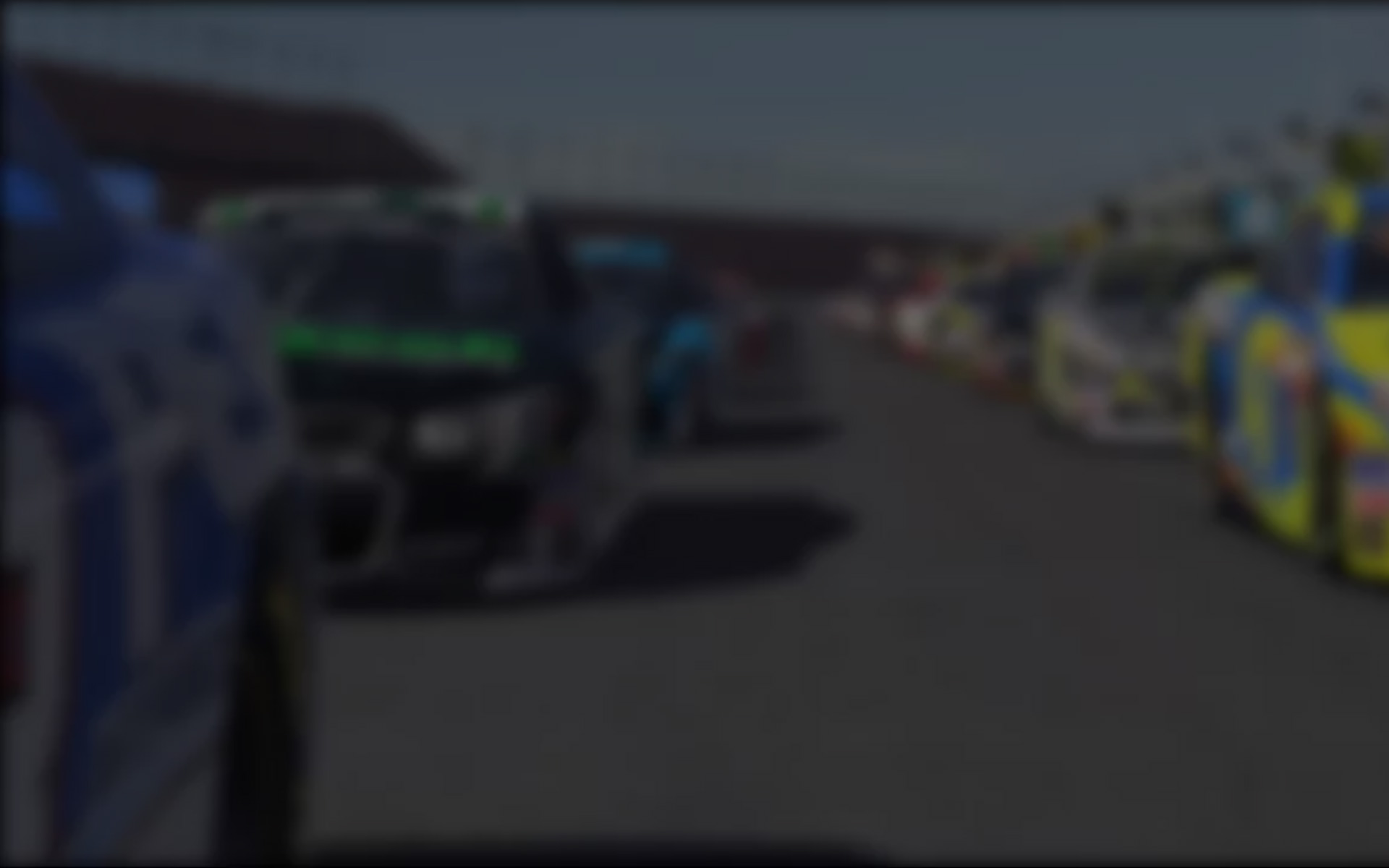 Week Seven of the 2014 Season 1 iRacing.com IndyCar Oval Series sent the series to Richmond International Raceway. Only 41 sim-racers participated in online races throughout the week, marking a low in participation for the season. Restarts and tire wear would be the key stories throughout the week.
Christopher Demeritt (New Jersey) started Sunday's 2729 Strength of Field race on pole with Erick Davis (Canada) on his outside. Miguel Angel Martinez (Iberia) qualified third, with Connor Cross fourth, and Randy Crossno (California) rounding-out the top five starting positions.
Demeritt got off to a good start, avoiding any wheel spin and opening up a several car length lead. Davis, however, did experience wheel spin and nearly made contact with Cross. Turn One proved to be tricky as several drivers including Crossno, got loose and fell back through the field.
Demeritt continued extending his lead, even as he caught the tail-end of the field on Lap Eight. Ten laps later Demeritt had lapped five cars, passing each of them with ease. The green flag run would not last however, as Philippe Lambert (France) made contact with Brandon Trost (Pennsylvania), sending Trost spinning into the outside wall. The carnage continued as the lapped car of Joel Feytout (France) checked-up to avoid Trost and was rear-ended by Matteo Bortolotti (Italy), essentially destroying both of their cars.
The ensuing caution set-up two different strategies as all but Davis, Rob Unglenieks (Michigan), Lambert, Gary Borkenhagen (Midwest) and Ricardo Rossi (Brazil) elected to pit. The front four would have a good restart in contrast to Rossi, whose slow getaway held-up Demeritt, Cross and others.
Demeritt, Cross et al passed Rossi a lap later as the Brazilian fell through the field on worn tires. Demeritt caught the front four a few laps later and proceeded to pass Lambert, who went wide off of Turn Four and bounced off the outside wall. Connor Cross had nowhere to go and slammed into Lambert, destroying Cross' front wing and sending Lambert into the grass. Lambert then slammed the inside wall, the outside wall, and barrel-rolled down the track before he was hit by Robert Grosser (DE-AT-CH).
The resulting caution once again triggered different strategies as TM Hauser (DE-AT-CH) was the only driver not to pit. Davis led the field off of pit road, followed by Borkenhagen, Ray Kingsbury (Connecticut), Unglenieks, and Demeritt. Hauser did not have a good restart, spinning his tires, and falling behind Davis, Kingsbury, and Unglenieks. Borkenhagen and Martinez also suffered wheel spin, resulting in them entering Turn One four wide with Jake Cameron (UK & I) and Seth Eggert (Carolina).   Cameron and Eggert made contact, but while their Dallaras emerged unscathed, the drivers lost their momentum and fell behind. However, the green flag run was short-lived as Cross spun trying to pass Hauser and nearly was hit by Randy Crossno, Borkenhagen, and the rest of the field.
Davis led the field to the ensuing restart on Lap 49, with Cross restarting P12 after his spin. Cross quickly started marching back up through the field passing Rossi, Eggert, and Cameron in a single lap. At the same time Davis got loose off of Turn Two, allowing Unglenieks, Kingsbury, and Demeritt past. Unglenieks then left the door open a few laps later as Demeritt and Kingsbury overhauled him for P1 and P2, respectively, with Cross now up to seventh.
The green flag run ended as a strange chain of events set-off by an incident triggered by Cameron and Ric Cassell (Indiana) changed the entire make-up of the race. Contact with Cassell sent Cameron spinning into Grosser on the backstretch. The caution had not yet thrown and Cameron attempted to rejoin the race, only for Kingsbury clip the apron trying to avoid him and slide into the outside wall. Kingsbury then spun down into the path of Crossno, sending Crossno airborne. Trying to avoid Air Cameron, Martinez went to the outside and slammed into Kingsbury.
When the dust and virtual carbon fiber settled, Cameron, Crossno, Grosser, Kingsbury and Martinez had destroyed cars 62 laps into the 120 lap race.
Upon the return to green flag conditions, Demeritt got off to an excellent start as Davis nearly made contact with Unglenieks off of Turn Two.  Davis, Unglenieks, and Cross then spent much of the next 30 laps attempting to reel-in the lead car. As Demeritt worked through lap traffic, Davis closed to only five car lengths and slowly inched closer as the laps counted down.  Then with 10 laps remaining, the caution came out again when Bortolotti succumbed to the damage he received earlier in the race and crashed.
Bortolotti's exit set-up a three lap sprint to the finish, with Demeritt again leading Davis and Cross to the green. Cross got an excellent restart, clearing both Davis and Demeritt to take the lead. Cross, however, got loose in Turn One and lost all the ground he gained on the restart, enabling Demeritt and Davis to reclaim P1 and P2.  Demeritt then held Davis at bay for the final two laps to take the victory. Cross finished third ahead of Unglenieks while Borkenhagen completed the top five finishers.
The Strength of Field for this race was 2729. The highest Strength of Field(s) during the week was two races that both had a SoF of 2961, won by Matt Cooke (Canada) and Demeritt respectively. Both Cooke and Demeritt earned a week high of 188 points. Demeritt (1192) leads the overall point standings over Crossno (1158).  Unglenieks (1152) is third ahead of Cross (1188) while Vick Caudill (Michigan) sits in fifth with 1028 points.
---
You may also like...
---