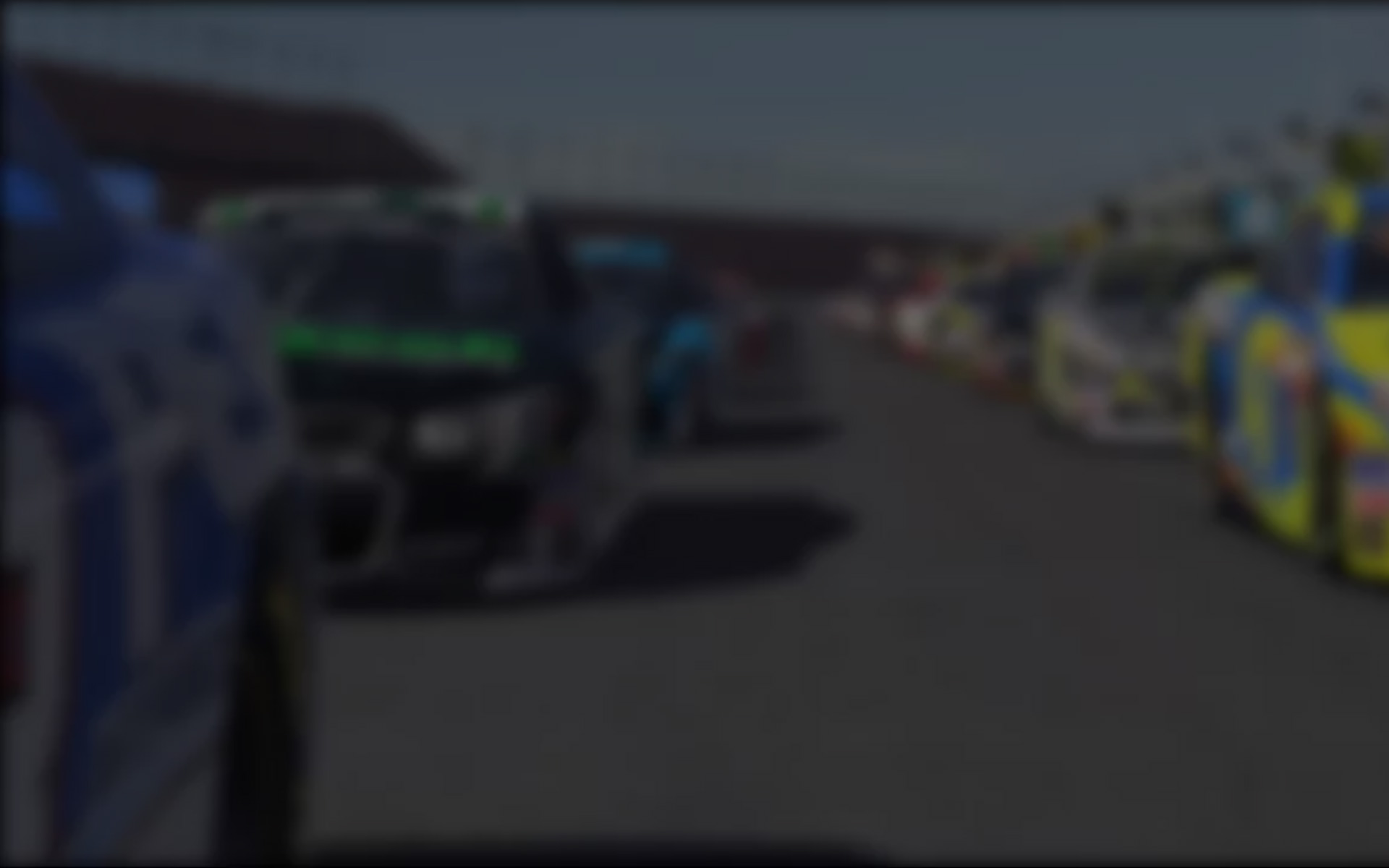 In what could only be described as a true nail-biter, Italian driver Raffaele A Di Palo has claimed victory for Week 10 of the iRacing.com GT3 Challenge. With the level of fierce competition he faced, the results show it was no easy battle. The same could be said for the almost 1,100 different sim-racers who participated in this 30-minute race week on the Indy configuration at Brands Hatch. On an overcast but cool race day, the cars rolled out as the closing battles for the Season 2 Championship draw near.
Racing the BMW Z4 GT3 home to a VERY close win, Di Palo demanded respect as he led every lap of the 43 lap Strength of Field (SoF) race. His primary points draw came from a race on Sunday @ 5pm GMT which had a SoF of 3839. Di Palo started from pole position and his fastest lap of the week was a 42.292s. With the win, Di Palo claimed 243 championship points to his name and currently holds a firm grip on fourth position on the championship leaderboard. Starting in two separate races this week, Di Palo led every lap and was (not surprisingly) victorious in both races. Additionally, Di Palo only accrued seven incident points throughout his two races.
Coming in a close second place for the week as well as in the SoF race listed above is the current GT3 Challenge Season 2 Championship leader, Rens Broekman. When I say close, I mean .235 seconds close. Broekman also drove the BMW Z4 this week and was consistently on the back bumper of Di Palo for the duration of the SoF race. Although he started in three separate races, he was unable to find victory this week. Regardless, his consistency was obvious as he was still able to walk away with a podium finish for the week. Broekman, known for his clean driving, obtained only five incident points in his three races. As it currently stands, Broekman enjoys an almost 200 point lead over the closest championship challenger, Tapani Linnaluoto. Scoring several wins and podium finishes throughout the season, it will be tough for anyone to topple Broekman as he looks to secure the Season 2 Championship in these closing weeks.
Rounding out the podium for Week 10 is a new name to the weekly winners list: Markus Maier. Like the above names, Maier also raced the BMW Z4 in the previously listed SoF race and was able to secure 208 championship points. Starting in four separate races this week, Maier secured one victory and completed the week with one other top-five finish. Much to his dislike, however, Maier accrued a whopping 23 incident points in his four races. Currently sitting ninetieth in points, Maier could indeed be a strong competitor next season if he keeps up drives like this.
Congratulations to our Week 10 winners!
Heading into Week 11, the GT3 drivers now face what many would consider an old friend in the form of Okayama International Circuit. The birthplace of many (if not all) of the iRacing.com road racers, Okayama features 11 different turns stretching out over 2.3 miles of racing surface. One of the world's newer race tracks, Okayama was opened in 1990 and is well known for its long straights followed by several tight hairpin turns. As just about all of the drivers have a detailed knowledge of this track, the playing field will be even as the three GT3 cars look to fight until the very end. Can Broekman hold out to secure the championship? Or will anyone rise to the occasion and challenge the dominating lead he currently holds? Either way, we're certainly looking forward to the sim racing action!
Be sure to follow iRacingNews as we continue our coverage of the 2014 Season 2 iRacing.com GT3 Challenge Series!
---
You may also like...
---