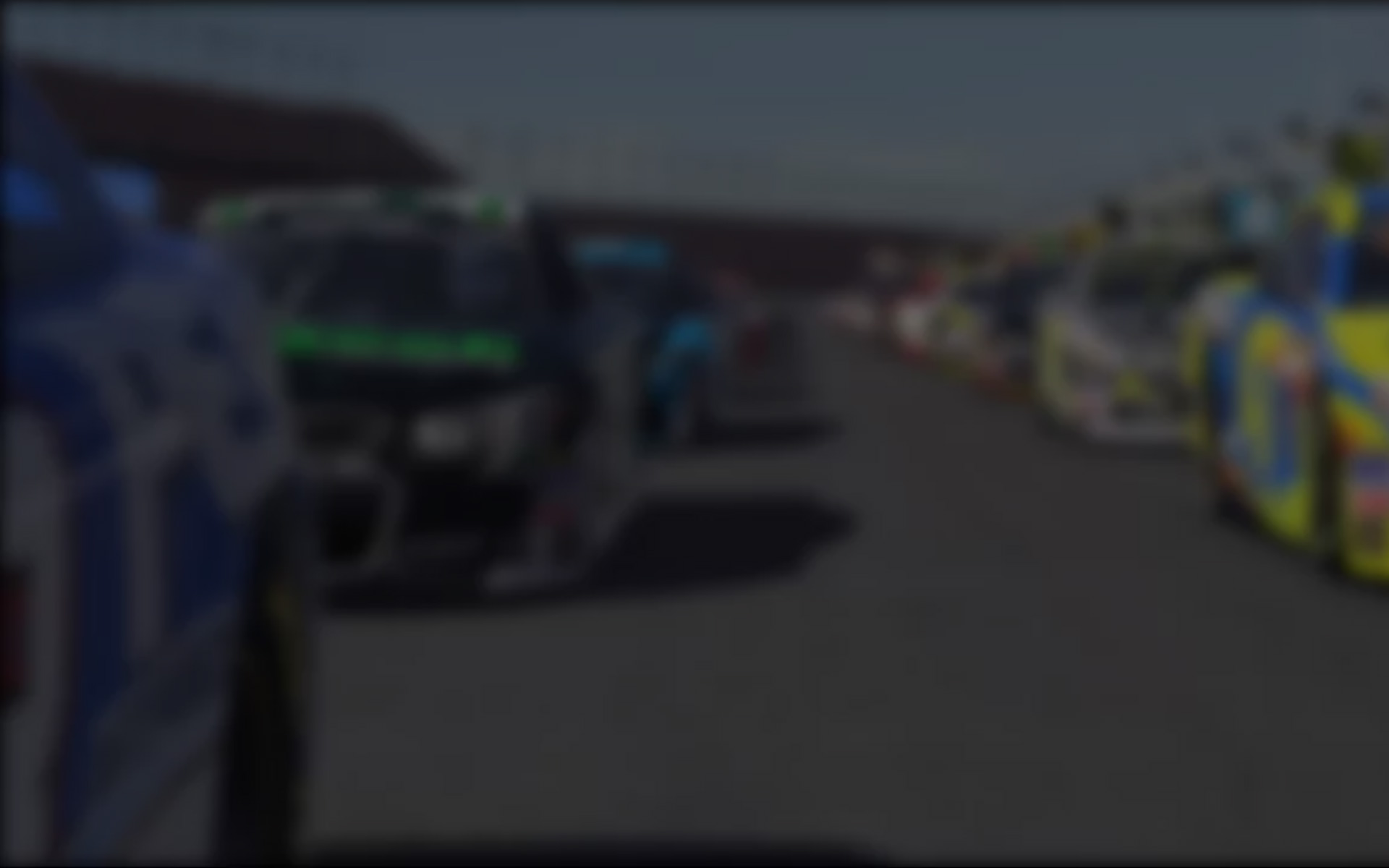 Listed below are some really awesome iRacing assists for "Rookie" drivers like myself who are challenged by the intricacies of racing simulations. I truly wish some of these aids had been available when I started racing the sim in 2006, but now I use them frequently and find they help a lot. I'm listing them in order of my preference.
Splits
For some reason for several months I had no idea that if you hit your tab key you brought up a green and red line at the top of your driving screen. Now I use it all the time and find it helps with my lap times especially in qualifying. I usually run in Best Lap mode.  The great thing is that it remembers your best lap for that car on that track no matter how often you log on.
Hosted Racing
Before hosted racing I ran sporadically in various events without any success. When I joined the RSR League not only did I find my driving and racing was more structured (I now have two evenings a week when I race and practice for three hours with the league), but my colleagues coached me on how to improve my driving — mainly by pointing out that if I braked earlier and hit the apex my lap times would improve.  And they have. Plus they are a fun group of drivers who have become friends and are really polite when I mess up and take them out.
Replays
It took me a while to figure out how to capture my replays; now I keep it written down. For those who still not quite sure here are my notes: After you have raced or practiced and want to capture a replay click on the hammer and wrench icon. Go to the lap you want to begin and hit the scissors icon then fast forward to where you want to end and hit the floppy disc icon to save.
I also save the replays sent to me by my league friends so I can study where they are faster, which is very helpful when I'm not sure which gear to use. These replays have to be saved to the iRacing replay folder on my computer. To watch your replays, find them under the Events tab and remember that some replays will be found under the online tab and some under the testing tab.
Spectator/Ghost Racing
This is one of the most fun aids, and it can also be found under the Events tab. I prefer to use the ghost racing function which is accessed by going to the Events tab and then after selecting Spectator/Ghost sessions and selecting the session you want to join remembering some may need a password and you will often need a setup. Keep going until it says "join" and remember that you can still use the splits feature and capture replays. Just remember when you escape from the session you will also need to hit the withdraw tab.
Driver Aids
When you are ready to test or practice you can select a driver aid found under the Options tab. I always drive with a sequential shifter so I check the Auto Blip. The Driving Line is very helpful on a track you are not familiar with, but beware if you are in one of the faster cars as the brake area is a little ambitious (although it is fine for the slower cars). There are also Brake Assistance and Throttle Assistance features, although these are quite subtle as they prevent brake lockup and wheel spin, so it is hard to tell if you are getting the help. With the exception of Auto Blip, the aids are not available in qualifying or race mode, or for drivers with D licenses or higher.
Graphics
I usually uncheck the cockpit mirrors and steering wheel and check the virtual mirror as I've found this gives me a better frame rate and makes it easier to see the cars that are behind me. I back this up by hitting F3 for the relative screen so I know where everyone is around me.
I hope that by listing the aids which I rely on it will help some of the new drivers speed up their learning curve and if any of the expert drivers have other tips please add them.
And remember, all this information (and more!) can be found in the User Guide.
Enjoy your racing!
Divina Galica
---
You may also like...
---