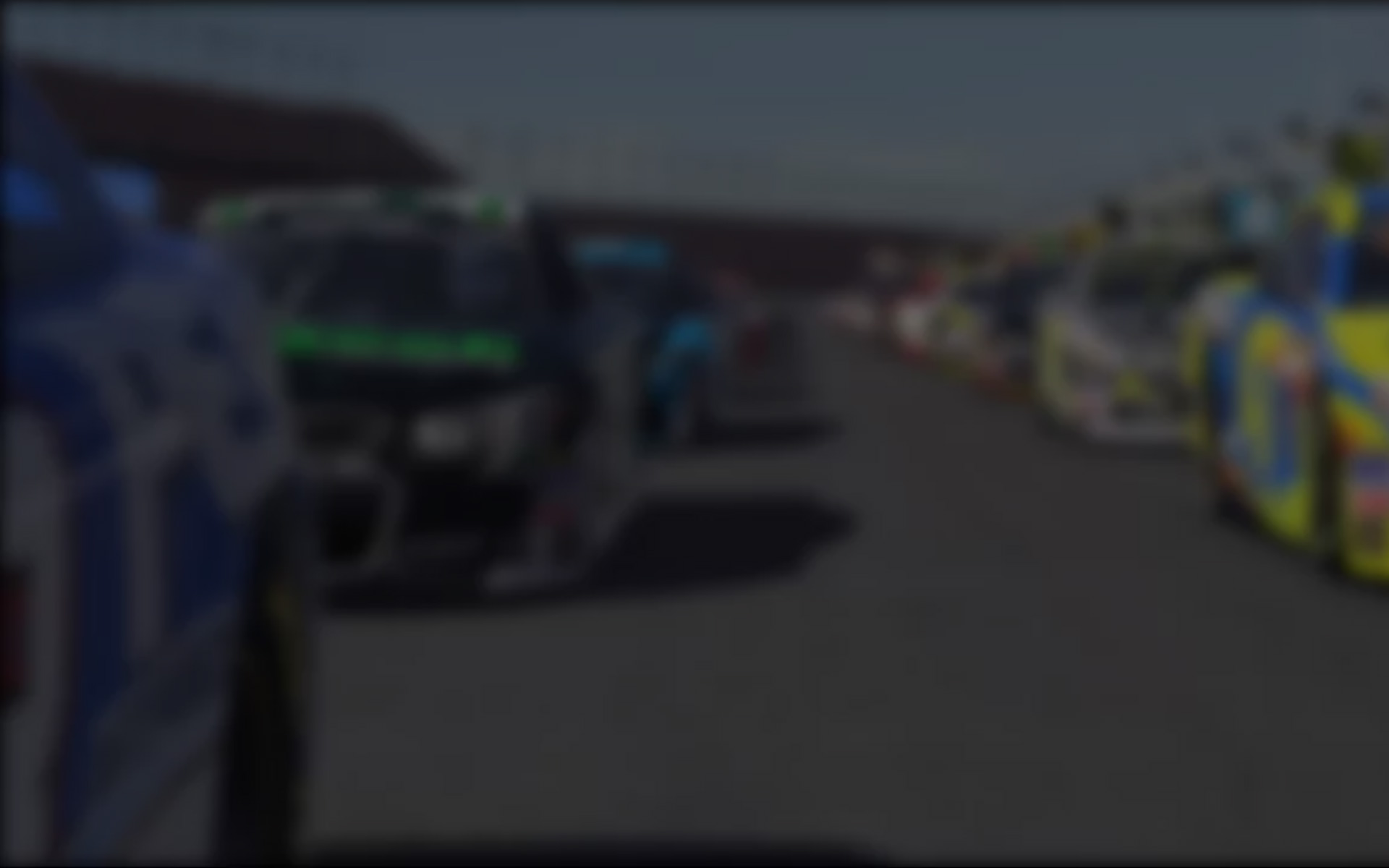 Round 11 of the iRacing.com V8 Supercar Championship Presented by Big Pond headed to the Netherlands to tackle Circuit Park Zandvoort, which has a challenging 13 corners.  With this being the penultimate round of the series in 2012 Season One, things where heating up.
Justin Ruggier captured pole position with a blistering lap of 1:40.532 while Madison Down pipped Rens Broekman for second in one of the final qualifying sessions, leaving Broekman to start third alongside championship leader Richard Hamstead. Vail Riches and Shaun Kelly qualified fifth and sixth while John Emerson and George Maris would start from the fourth row in seventh and eighth. Rounding-out your top 10 starters would be Mitchell Abrahall and Michael Fabian.
When the lights went green, Ruggier held position with Down just behind heading into Turn One (aka Tarzan Corner). Unfortunately Kelly had a big ping and going into the first turn he netcoded Abrahall which sent Abrahall into the back of Maris who was making his return to the series. This ended the night for Abrahall and Maris while others like Riches and Emerson were lucky to suffer no more than a few bent panels and managed to continue on.
At the end of Lap Five Broekman made a strategic call and came into pit lane early, a move which would put Broekman into the traffic on his return to the track. Five rounds later, Carwyn ran wide at Tarzan and, later on in the lap, blew his motor to end his race.
Lap 12 saw Hamstead come into the pit lane and try to regain some of the time lost to the leaders Ruggier and Down.  Down pitted on the following lap, with Ruggier electing to stay out on track.  This would become costly for Ruggier as, when he pitted and re-joined on Lap 14 he had lost two seconds plus and the lead to Down as, on the same lap that Down took Ruggier for first place.
For his part, Broekman lost connection to the server whilst he was ahead of Down so never got to lead a lap and opted to retire from the online race as, when he re-joined, he was multiple laps down.
Finally, going into Turn Two on Lap 17, Ruggier blew his motor while chasing Down.  The second ANZ Motorsports sim-racer to blow a motor, Ruggier would be forced to retire his Falcon FG.
With all the action and mechanical mayhem unfolding in his mirrors, Down went unchallenged for the rest of the race to take a dominating victory over Hamstead by 9.5 seconds, which closed the championship coming into the final week. Riches finished 6 seconds behind team mate Hamstead to round-out the podium.
Shaun Kelly enjoyed another impressive run and finished fourth place just ahead of Emerson and Fabian.  Jon Latham came out on top of a great battle for P7 with Clayton Brooks and Samuel Collins while David Hingston rounded-out the top 10. Hingston was also be the biggest mover and gainer, advancing 13 spots during the race.
Catch the V8s Online replay of the race here.
---
You may also like...
---