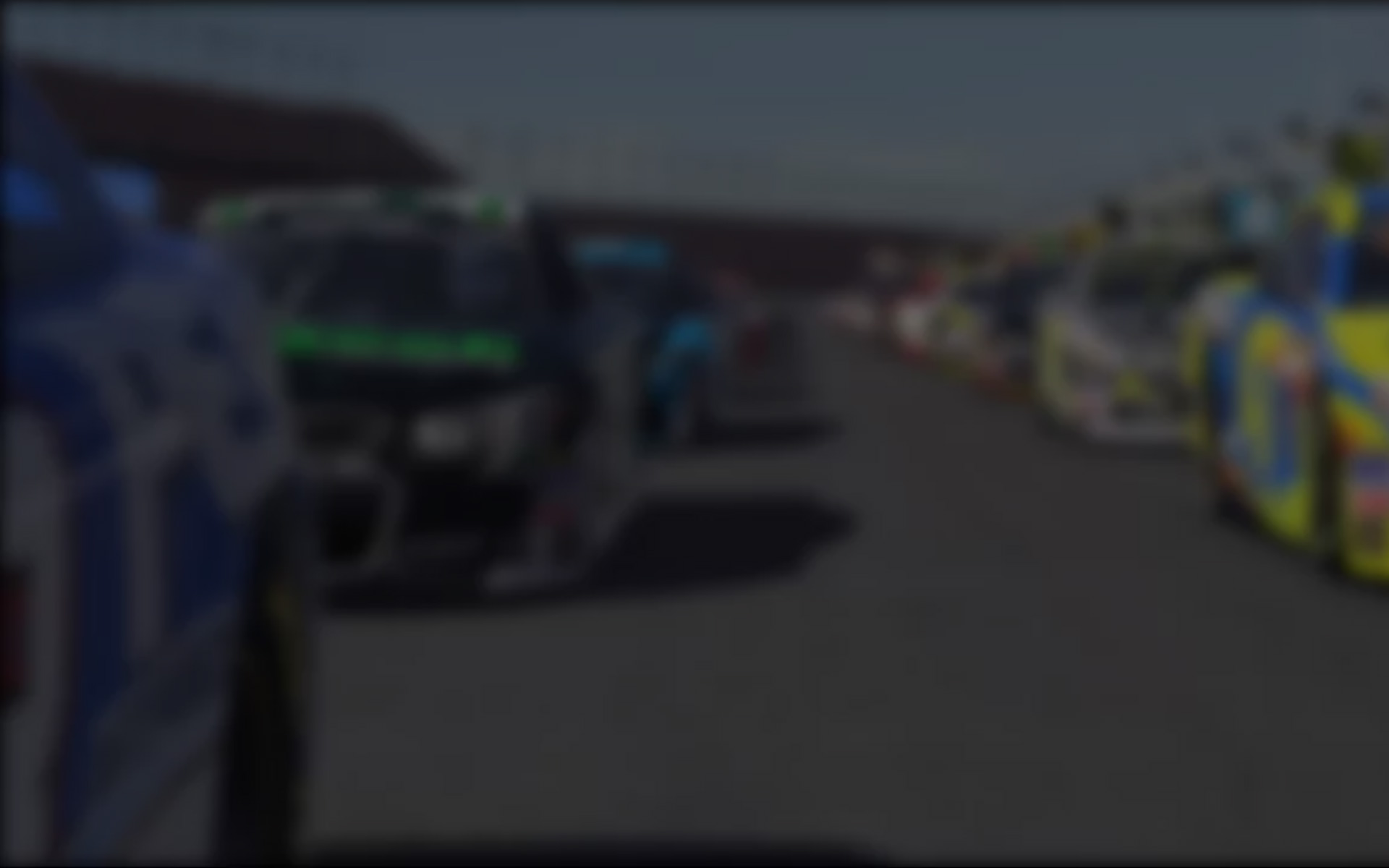 Round Ten of the iRacing.com V8 Supercars Series was back in the USA at Sonoma Raceway where, for the first time, the sim-racers would not be using the Long circuit instead of the more familiar Cup layout. The championship had closed-up after Madison Down's win at Phillip Island with Justin Ruggier only five points ahead coming to the California track.
Qualifying was led by Ruggier, who was the only driver to break into the 92 second bracket with a 1:32.973. Down would start from second with a 1:33.213 while John Emerson and Richard Hamstead qualified .03s behind Down on the second row. Vail Riches and Joshua Muggleton grabbed the third row with Riches edging out Muggleton by .001s, while Mitchell McLeod and Rens Broekman were on Row Four ahead of Shaun Kelly and Matthew Hill in positions nine and ten for the main race.
When the lights went green it was Down getting the jump on Ruggier into turn one as the championship leader got wheel-spin off the line but settled into second position.  Unusually, the first lap was a tame one, with not much panel rubbing taking place . . . until Emerson and Ruggier got together in the final corner, which allowed Hamstead to move up two positions.   Unfortunately, as Riches tried trying to take evasive action Muggleton got into his rear, putting Riches' Ford Falcon into a half spin.
On the following lap things would take another turn for the worse when Ruggier made a late dive on Hamstead into Turn Seven.  Hamstead covered that move but in doing so contact was made, allowing Ruggier to complete the pass.  Into the last corner Hamstead tried an optimistic move down the inside to retake the position. More contact between Hamstead and Ruggiers ensued but it wouldn't end there.  Broekman all but completed a pass on Muggleton into Turn One but slid a little wide and Muggleton's front end was just in the way, resulting in Muggleton hitting the outside wall hard.  Amazingly, Muggleton managed to maintain his spot behind Broekman and pressed on.
While all this was unfolding, Down had built his lead out to around three plus seconds over Hamstead with Ruggier up into third place . . . momentarily.  Exiting Turn 10 on Lap Seven, Ruggier dropped a wheel into the dirt which sent him off into the infield.   A great save prevented him from losing more positions than he did, but nevertheless he fell back to sixth place behind McLeod.  Moments later Riches got into the final corner a little too deep, which led to Muggleton facing the wrong way.  Riches sportingly redressed the situation, which meant he had to sacrifice his own spot and now try and fight back from around 20th place.
One of the biggest movers this race was Brad Ryan who didn't put down a qualifying time and had to start P22.  He moved through the field very nicely in the opening laps until he found himself stuck behind Tony Autridge in a big battle for ninth.
Up front it was a dream run for Down, who took the win over Hamstead by five seconds and now holds the championship lead heading into the final two races of the season.   The second placed Hamstead led a TTL P2-P3 as team mate John Emerson came home third place after a race-long battle with Broekman, who was forced to settle fourth place.  McLeod had a great finish in fifth place while a night to forget saw Ruggier finish back in sixth place ahead of Shaun Kelly and Matthew Hill.  Ryan finally did get around Autridge for ninth spot, while Autridge had to be content with completing the top ten.
The drivers head to friendly – if tight – confines of Lime Rock Park for Round 11. After the race at Sonoma, it's clear the championship complexion can change within the matter of moments.
Top Five Drivers – Championship Points – Overall
1.    Madison Down  – 1999
2.    Justin Ruggier  – 1955
3.    Joshua Muggleton–1948
4.    Vail Riches – 1847
5.    John Emerson – 1779
Split Two Winner: Leigh Day
Split Three Winner: Mathew Stratford
Split Four Winner: Colin Boyd
Broadcast done by the crew at www.v8sonline.com.au
---
You may also like...
---