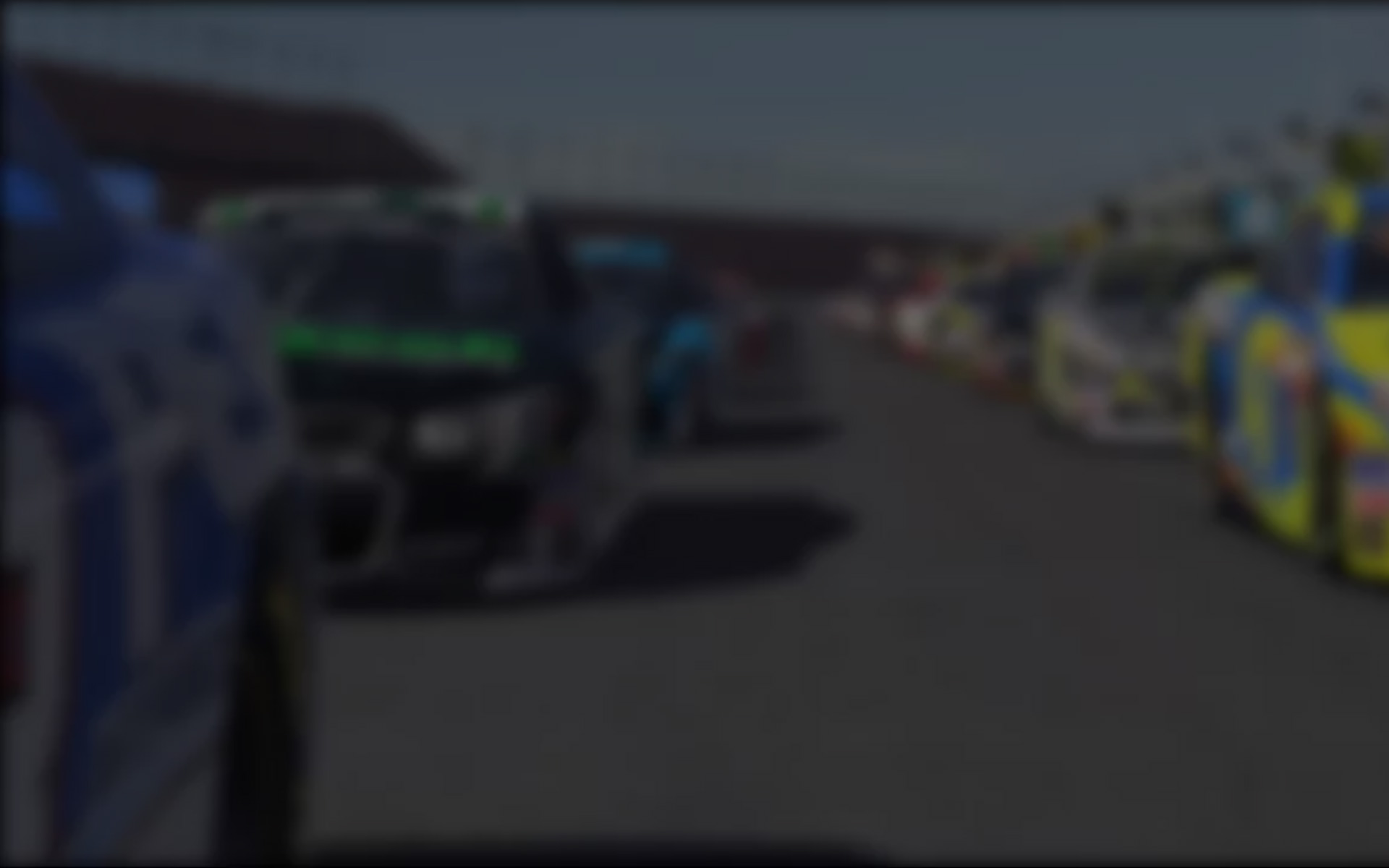 The state of Florida is home to Disneyland, Daytona and exciting beaches, but none of that is important to the iRacing drivers this week. The iRacing.com Grand Touring Cup series, with its Mazdas, Pontiacs and VWs, will head to the former air base known as Sebring International Raceway for a battle on the runways. 3.7 miles of race track shaped into 17 turns, but not this time. This time, the series used the Club configuration, making up 11 turns 1.75 miles of running room. This crafted some exhilarating online racing for any race fan watching on the iRacing servers during Week Eight.
Names at the top of the Mazda points board for the week were not surprising, as drivers like Kenville Inniss (International) and Konrad Hutten (DE-AT-CH) continue their dominant performance. Inniss earned 181 points on the week and Hutten registered 160 championship points. In between the two, though, placed Danilo Jacobs (Iberia), earning 161 points for second place during the week. On the time charts, Inniss was beat by Jan Coomans (Benelux) by a tenth, with Coomans' pole lap being a 1:15.627. A time of 1:15.790 puts Jamison Sampaio (Brazil) third fastest for qualifying. Sampaio stands tenth in Week Eight points in the Mazda MX-5 Cup class. Inniss still leads Simon Palmer (England) by 193 championship points in overall standings.
Leading Week Eight in Solstice points are the likes of Andrey Loginov (Central-Eastern Europe)earing 182 points, Paul Clark2 (Australia/NZ) with 158 points and Richard Worden (Michigan) only one point from second with 157 points. Loginov started two races, starting on pole and winning them both to grab the win in Week Eight points. Loginov and Dmitry Uglov (Central-Eastern Europe) were both out-qualified by Paulo Stella (Iberia) who flew around Sebring Club with a 1:15.712 to snatch up the Week Eight pole. Loginov leads overall Solstice points with six less starts than Chris Hughson (New York) in second by 169 points. Joni Bäckman (Finland), leading earlier in the season, has fallen all the way to fifth after starting only five out of eight weeks so far.
Volkswagen Jetta TDI Cup cars ran around Sebring Club quickly, but no quicker than that of Alexandru Raileanu (Central-Eastern Europe) who completed a blisteringly fast lap in 1:14.276. Marco Luca Abbate (Italy) and Diego Comuni (Italy) followed Raileanu with lap times only a couple tenths slower. Abbate, however, leads Week Eight points in the Jetta class with 185 points, entering just one race, leading all 20 laps and taking the victory. Raileanu, Richard Wilde (England) Terry Nightingale JR (Australia/NZ) and Mika T Savonen (Finland) complete the top five for Week Eight. However, Raileanu took the overall points lead away from Abbate, now leading by only 25 points. If Abbate wants the points lead back, he'll have to be better than Raileanu once again at another sunny American track, just on the other side of the country.
Mazda Raceway Laguna Seca has become one of the most famous and intriguing circuits on the western side of the US. With the circuit's oft-noted downhill Corkscrew, iRacing touring car drivers will have to overcome massive elevation changes, double-apex corners and a long straight interupted by Turn One. For Week Nine, the racing at Mazda Raceway Laguna Seca will be doing the talking.
---
You may also like...
---