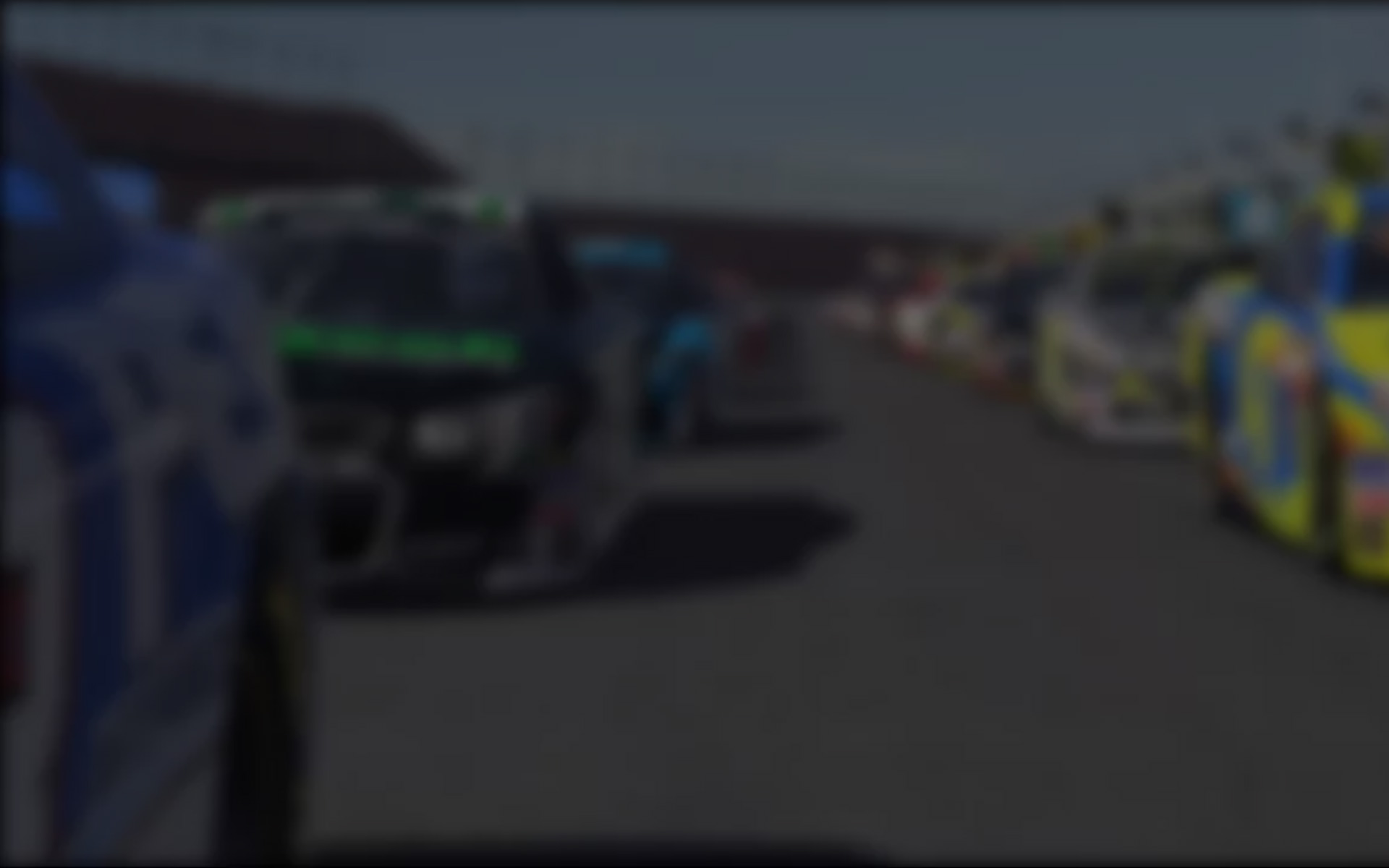 Round Six of the iRacing.com V8 Supercar Series headed to Sonoma Raceway to tackle the Cup layout.  After last week's chaos at VIR, this week couldn't come soon enough as the drivers championship heats-up with Justin Ruggier atop the  standings without tasting victory this season while ANZ also extended their lead over Tatts.com in the Teams Championship.
Qualifying was led by Madison Down once again as he broke the lap record in qualifying with a 1:13.027 while another strong qualifying performance by the rookie of the series Adrian Stratford saw him gain the outside of the front row alongside Down. Josh Muggleton and Ruggier started third and fourth ahead of Vail Riches and Leigh Ellis on Row Three.  Shaun Kelly led the LMR team with Jon Latham and Brad Ryan just behind and Wayne Tolley rounding out the top 10 starters.
Down led the field through Turn 1 on the start while Muggleton went around the outside of Stratford to move into second.  Ruggier also had a good start but couldn't go anywhere . . . at least initially.  However, it all opened up when Stratford went straight off the road coming into Turn 2 and fell way down the field.
Stratford set about making his way back through the field until an error exiting Turn Two on the fourth lap saw him spin and fall back into last position . . . again.  His were not the only mistakes.  Lap 10 saw Muggleton slap the wall the exiting of Turn 4, sending his Ford Falcon into a spin.  As no substantial damage was done, he was able to get going very quickly and slot right back in behind Ruggier.  Two laps later Ellis over-shot Turn 3 and through 3A he had to slow a little.  Unfortunately a following Ryan came through at the normal speed and tapped Ellis, sending him off the track.  Worse yet, when Ryan braked after the contact and he was smacked by team mate Kelly, damaging both cars and dropping both drivers well down the order.
On Lap 16 Autridge dropped a wheel off the road at Turn 10 and spun his TT-R Falcon around on the infeld, luckily keeping it off the way but now back into the mid-pack.  Then Autridge ran wide and dropped a wheel off exiting 7A, allowing James McKnight to make the move and get the position.  A little bit of netcode added to Autridge's misery, causing him to lose control and spin.
The battle between Ellis and Ryan reached a climax after multiple laps of blocking and defending by Ellis.  Into the final corner Ryan moved Ellis out of the way and, moments later, Ellis lost the rear of his bent car and put it into the fence exiting 4A. Lap 22 saw Muggleton make another mistake when he got loose exiting 7A and, subsequently, lost control entering the Esses and nearly rolled the car.  A fourth-placed Riches slowed up but had to take way too much kerb trying to pass Muggleton which allowed Muggleton to maintain his position and then pull away.
A race-long between Marlon McMullen and Leigh Day finished in spectacular fashion on the final lap when Day managed to out brake and go around the outside of his rival through the final corner.  McMullen just slightly understeered mid-corner which allowed Day to get back onto the gas and claim the position.
There was no such drama up front, as a dominating performance by Down propelled him to fourth round win, ahead of Ruggier and Muggleton with Vail Riches and Shaun Kelly finishing inside the top five.  Michael Fabian bested Jon Latham in their battle for sixth with Wayne Tolley enjoying a strong run in eighth while Leigh Day edged out Marlon McMullen to finish in ninth.
Top Five Drivers – Championship Points – Overall
1. Justin Ruggier –1483
2. Josh Muggleton – 1342
3. Madison Down – 1216
4. Leigh Day –1165
5. Marlon McMullen – 1079
Split Two Winner: Wayne C Bourke
Split Three Winner: James N Scanlan
Split Four Winner: Shane Best
Broadcast done by the crew at www.v8sonline.com.au
---
You may also like...
---